Basilicas, baguettes, and books in La Belle Province

Who doesn't love the ambience, the architecture, and the romance of the city of lights? One of the most popular destinations in the world, Paris can sometimes feel just too crowded to enjoy. A smaller, more compact and no less enticing alternative is our very own Québec City.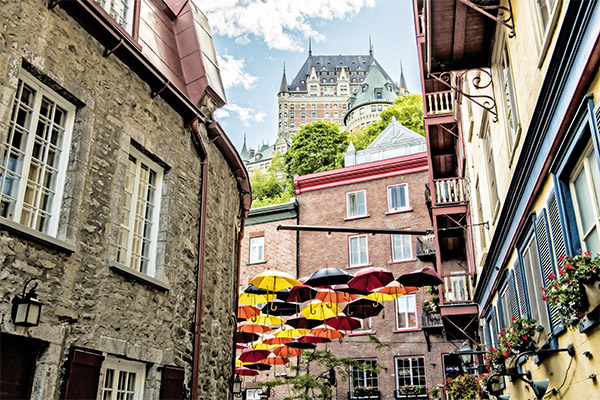 Quartier Petit Champlain
The Basilique-Cathédrale Notre-Dame-de-Québec is the oldest parish church in the New World north of Mexico. It's at the centre of a beautiful walking area of cobblestone streets, mansard-roofed houses, and historic buildings surrounded by the massive ramparts of the 17th century fortifications. Canadian art is beautifully represented at the extraordinary Musée National des Beaux-Arts du Québec with outstanding works by 20th century artists such as Fernand Leduc and Jean Riopelle and the highlight collection of Inuit Art.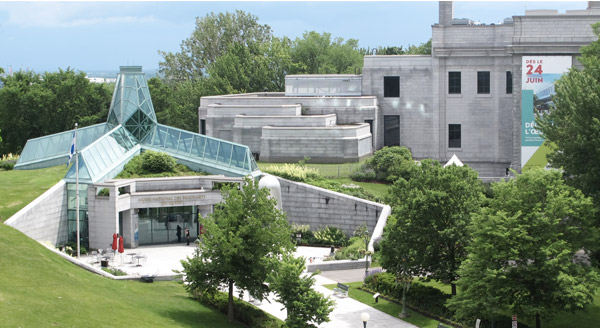 Musée National des Beaux-Arts du Québec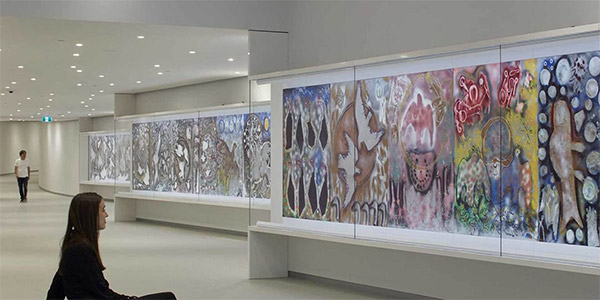 Musée National des Beaux-Arts du Québec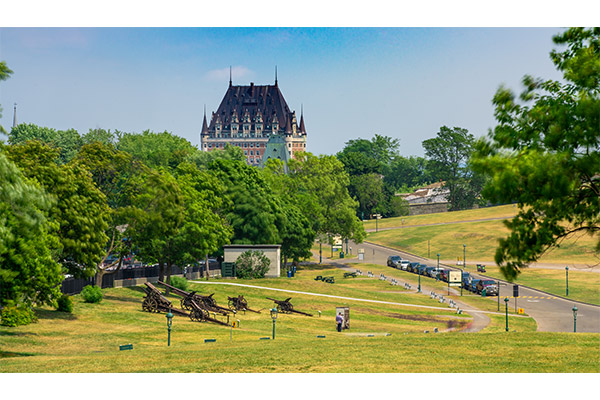 Chateau Frontenac from the Plains of Abraham
Québec City is a hub for delicious cuisine. Not only baguettes of course (but do drop in at one of the boulangerie of Borderon et fils for scrumptious artisanal breads and pastries), nearby agricultural abundance supports a strong locavore emphasis. Game is on the menu at La Gueule de Bois, Duck Carpaccio at Buvette Scott, and yes, a deluxe poutine at Aux Anciens Canadiens. Cuisine is taken seriously even at the delightfully named L'Affaire Est Ketchup where fresh rillettes de morue, bison, and luscious cheese plates are on the menu.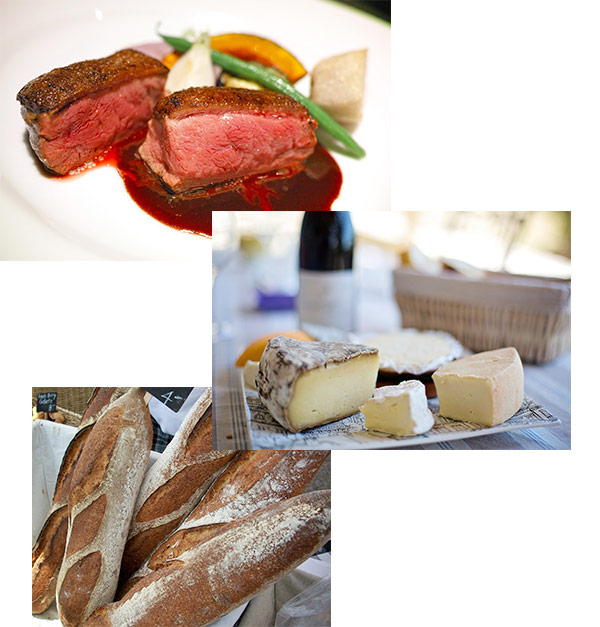 Roast Duck, Cheese assortment, French baguettes
North America's oldest French-speaking city has a rich literary tradition.
One of the most Instagrammed interiors in the city
is the Maison de la Littérature, a fantastic marriage of contemporary design and neo-gothic architecture housed in the old Wesley Temple with a beautiful glass annex. Another photo-worthy spot is the Morrin Cultural Centre, the oldest existing learned society in Canada with its beautiful English language library.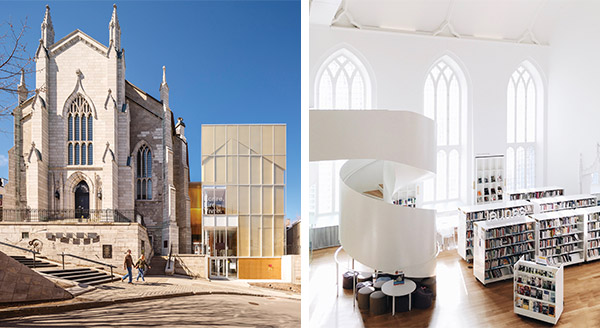 Maison de la Littérature
Thinking of a great Canadian getaway that's food for the mind? Join
Melanie Blake
on a Classical Pursuit to
Quebec City
in September 2021.