Click on the Full Webinar Library on the right to see past webinars and their recordings. There's something for everyone!

All webinars are free to join. If you cannot attend at the scheduled time, please register anyway in order to receive the recording afterwards. You can watch at a time that's convenient for you!
Please stay tuned to our
e-newsletter
for updates on upcoming webinars.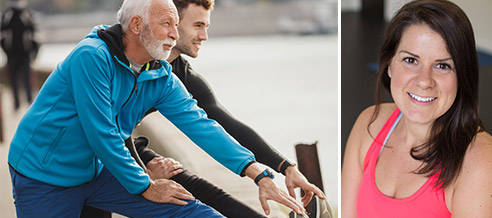 Building Habits for Longevity with Marisa Mae
This active webinar will walk you through some basic, yet effective stretches and at-home core exercises that you can do to help your body prepare and recover after a long walk/hike or bike ride. Fueling your body with healthy, nourishing snacks is also vitally important. In this webinar you'll be making some delicious protein bites with a few simple ingredients. The recipe and shopping list will be sent out to webinar participants beforehand so you can make them with Marisa and have a healthy snack to enjoy.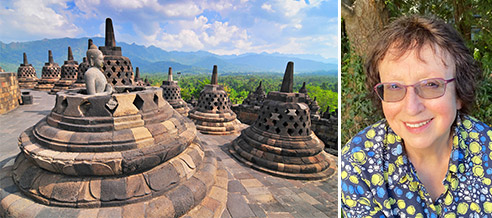 Diversity in Indonesia: Exploring the Borobudur Temple with Paula Swart
Thursday, January 21 at 2:00pm - 3:00pm Eastern
|
Register here
Journey into the past to discover the history of one of the greatest Buddhist monuments in the world: the Borobudur (8th-9th century). Explore this once-forgotten site, buried under volcanic ash and overgrown by vegetation. Follow the excavation by a Dutch engineer on the orders of British lieutenant governor Sir Stamford Raffles in 1814. Learn about the marvels and mysteries of Borobudur, inscribed as a UNESCO World Heritage Site in
Indonesia
since 1991.
Paula Swart
is an Asian art expert and lecturer at the University of British Columbia. She has recently been teaching courses on UNESCO World Heritage sites at the UBC Summer Institute and the University of Victoria.
Armchair Art Tours // William 'Snowflake' Bentley
Thursday, February 11 at 2:00 pm - 3:00pm Eastern
|
Register here
Details coming soon!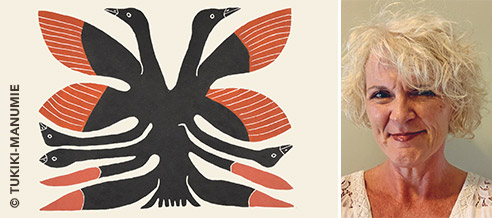 Armchair Art Tours // Artists of Cape Dorset, Nunavut
Thursday, February 18 at 2:00pm - 3:00pm Eastern |
Register here
Details coming soon!