Click on the Full Webinar Library on the right to see past webinars and their recordings. There's something for everyone!

All webinars are free to join. If you cannot attend at the scheduled time, please register anyway in order to receive the recording afterwards. You can watch at a time that's convenient for you!
Please stay tuned to our
e-newsletter
for updates on upcoming webinars.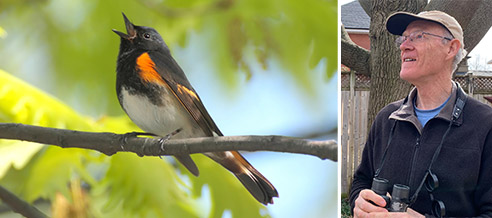 Spring Birding and the Upcoming Ontario Breeding Bird Atlas
Wednesday, April 14 at 12:00 noon
| FULL!
SECOND LIVE WEBINAR: Tuesday, April 20 at 12:00 noon
|
Register here
During this one-hour session, you'll learn about spring birding in Ontario, what Ontario's Breeding Bird Atlases tell us about birds in our province, and how you can get involved. Whether you are an expert birder, a beginner, or thinking about taking up a new hobby, this webinar will inspire you to connect with nature and observe the many species you help protect through your Ontario Nature membership.
Presented by songbird biologist Mike Cadman, with special guest Emma Horrigan, Ontario Nature's Breeding Bird Atlas project lead.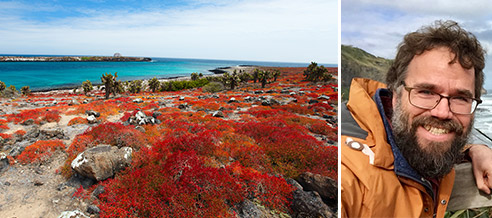 Ecology of the Galapagos Islands with Chris Harley
Tuesday, April 20 at 2:00 PM ET
|
Register here
In the nearly two centuries since Charles Darwin visited aboard the HMS Beagle, the Galapagos Islands have continued to inspire biologists and other nature lovers. Famed as a living laboratory for evolution, the islands provide an unparalleled opportunity to get up close and personal with wildlife ranging from giant tortoises and blue-footed boobies to marine iguanas and chocolate chip sea stars. We'll discuss why the Galapagos Islands are so ecologically unique (tropical penguins?!) and how the forces of evolution continue to shape the plants and animals that call the islands home.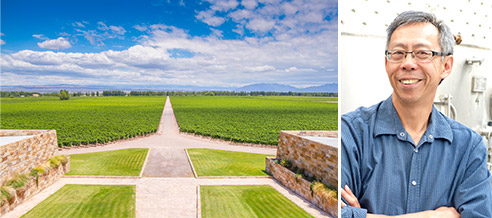 The Rise of Malbec Wines from Argentina with Howard Soon
Thursday, April 22 at 7:00 PM ET
|
Register here
Argentina's Malbecs
are better than ever. Find out why as British Columbia Master Winemaker
Howard Soon
shares his passion for southern and northern hemisphere Malbecs. Canada's longest serving winemaker, winner of more than 100 awards for his wines, will discuss:
- What we can learn from Argentine winemaking
- How Malbecs from France, the Okanagan and Niagara compare
- What unexpected food pairings you should try with your next Malbec
For the most engaging experience, please bring a bottle of your favourite bottle of Malbec to sip and appraise during the webinar. If you're looking for guidance, Howard recommends: La Linda Private Selection Old Vines Malbec ($15.95 in ON, $19.99 in BC) and Finca Los Primos Malbec ($9.85 in ON, $12.99 in BC).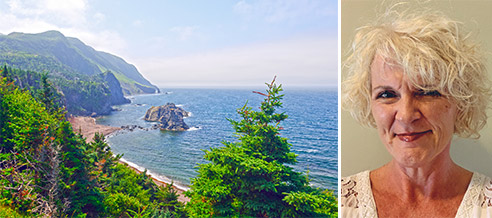 Armchair "Walking": Into Thoreau's WildThursday, April 29 at 2:00 PM ET
|
Register here
Join philosopher, nature lover and avid reader Wendy O'Brien as she undertakes an exploration of Henry David Thoreau's most popular and beautiful essay "Walking." As the world begins to open up, Thoreau's essay provides us with a way to reorient ourselves, to rethink our relationship with the natural world—the wild—as we return once more to forest and meadows, to mountains and streams. To help contextualize Thoreau's ideas, Wendy will take us walking in image and word, through one of her favourite wild places, Gros Morne National Park and the beautiful Bonne Bay in Newfoundland, Canada.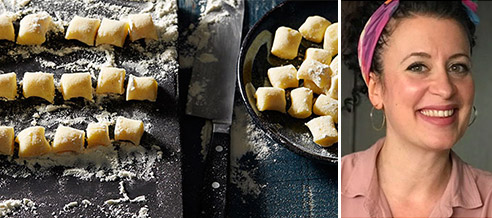 In My Kitchen with Melissa: An Immersive Culinary Adventure Through Umbria
Thursday, April 29 at 7:30 PM ET
|
Register here
When you cook virtually with Melissa you will feel like you have been transported to Umbria and cooking in her family kitchen. With interactive cooking instruction, Melissa will regale you with stories of her Nonna with a sense of humour and contagious energy.

What we're making: Ricotta Gnocchi al Sugo di Pomodoro (simple tomato sauce)
Ricotta Gnocchi is a specialty of Melissa's. Although potato gnocchi is typical of Umbria, this recipe (made with no potatoes) is one of her favourites and is easy to pull together with few ingredients. The ricotta gnocchi is served with her family's sugo di pomodoro, a fresh tomato sauce cooked slowly on the stove. Simple ingredients are used for the sugo di pomodoro, showing how much flavour can come from dishes that use simple, fresh ingredients.

To cook along with Melissa, you'll need the ingredients and tools prepared in advance. You will be directed to an Ingredients List on the Worldwide Quest website after you click Register.

This culinary adventure is brought to us by In My Kitchen, a Vancouver-based culinary adventure service owned by an alumna of UBC, Paula Mohammed.
---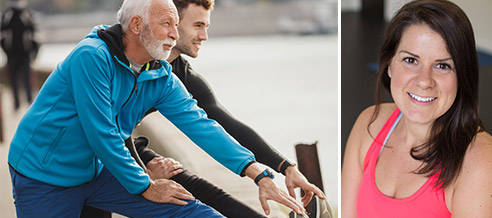 Building Habits for Longevity with Marisa Mae

Click here
to watch the recording! (40 min. + Q&A)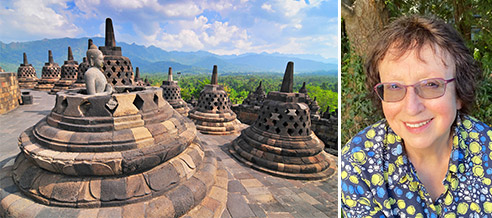 Diversity in Indonesia: Exploring the Borobudur Temple with Paula Swart

Click here
to watch the recording! (49 min. + Q&A)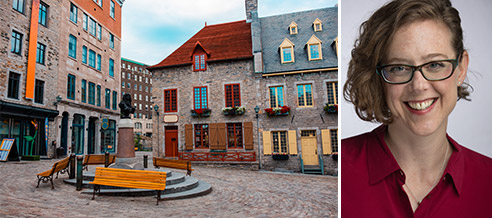 Revolution and Identity: 20th-Century Literature in Quebec Part II with Melanie Blake

Click here
to watch the recording! (58 min. + Q&A)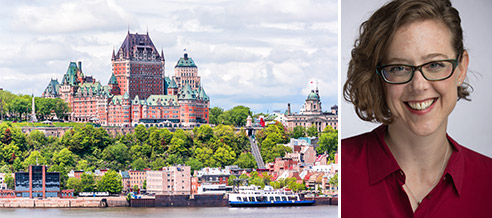 Hidden Riches: 20th-Century Literature in Quebec Part III with Melanie Blake

Click here
to watch the recording (50 min. + Q&A)
Armchair Art Tours // Wilson 'Snowflake' Bentley with Wendy O'Brien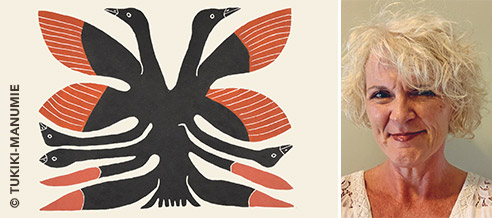 Armchair Art Tours // Artists of Cape Dorset, Nunavut

Click here
to watch the recording (51 min. + Q&A)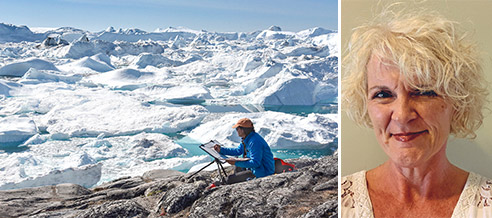 Armchair Art Tours // Q+A with Watercolourist David McEown
Click here
to watch the recording (73 min.)
| www.davidmceown.com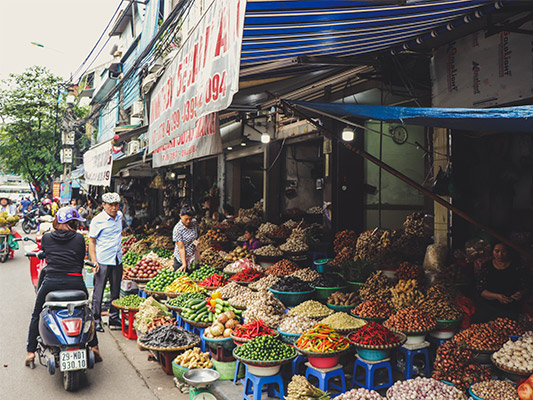 Sicilian Literature 101 with Melanie Blake
Click here
to watch the recording (58 min. + Q&A)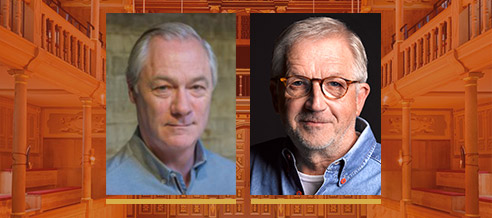 London Theatres Through the Eyes of a Londoner with Derek Boyes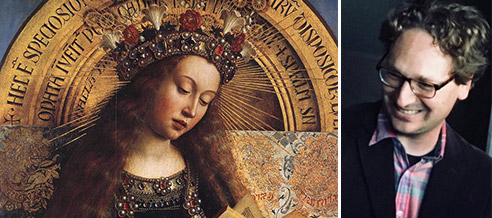 Armchair Art Tours // Dutch Painting Part I: Old Masters from Van Eyck to Vermeer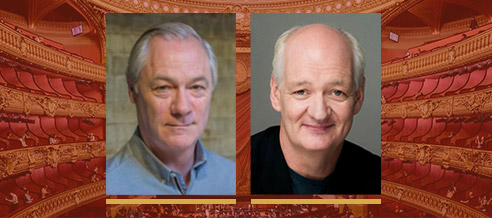 Theatrical Adventures with Derek Boyes & Colin Mochrie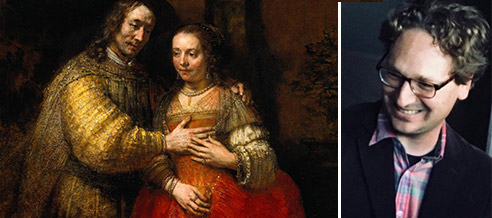 Armchair Art Tours // Dutch Painting Part 2: Dutch Golden Age, from Rembrandt to Leyster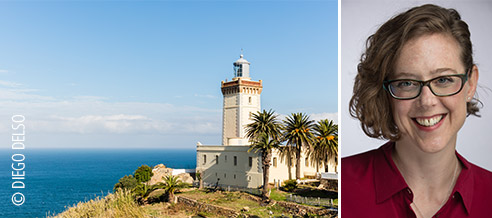 Tangier, Morocco Through a Literary Lens with Melanie Blake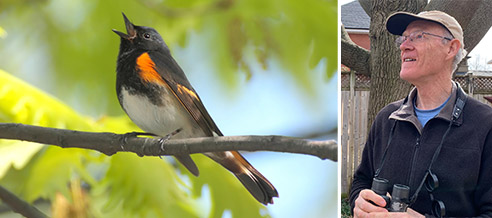 Spring Birding and the Upcoming Ontario Breeding Bird Atlas