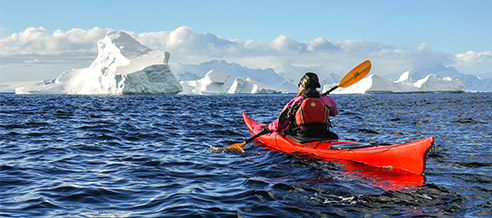 24 Nov
New Fly & Cruise Options for Antarctica
We have two new exciting Fly & Cruise Expeditions to
Antarctica
. You reach Antarctica on a quick two-hour flight from Punta Arenas, Chile and get going right away on your wilderness adventure. The 73-passenger ship means you get on and off faster, so your time ashore is focussed where it should be: savouring every moment of a travel experience unlike any other.
Have you been waiting for a more comfortable way to reach
Antarctica
and maximize your time exploring? View our new expeditions here or contact our Polar Specialist
Martine
to learn more.