Our 2018 trip to the
Dominican Republic
was wonderful. First, let me confess that while it is called "Beyond the Beaches", we did visit a couple of fine beaches with shimmering sands and swaying palms. But since our main focus was to explore the natural features of the island beyond, we spent much of our time exploring a variety of habitats to find the country's most interesting and unusual natural residents. On a nature tour we are particularly interested in relatively visible creatures, and we were rewarded with great views of reptiles, butterflies, and birds. There are these, and much more.
All photos included here are my own!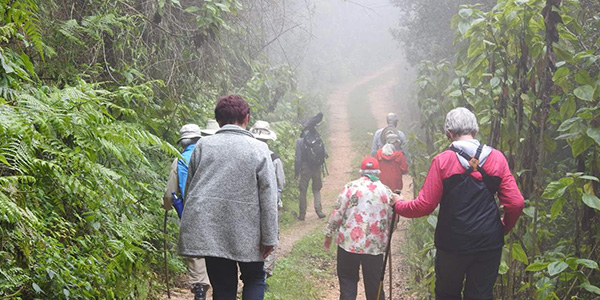 Birdwatching is one of the aspects of nature we can enjoy in the Dominican Republic and one of the aims of this trip was to try to find all 31 endemic bird species of the island of Hispaniola (ones found no where else); by visiting many varied habitats accompanied by a local expert guide, the trip provides a good chance of achieving this lofty goal all while enjoying the various natural features of each location. We were very lucky to see the two species of superb little todies (the Narrow-billed Tody and the Broad-billed Tody), the grand Bay-breasted Cuckoo, and the rare La Selle's Thrush; among others, we also had great views of the Hispaniolan Crossbill, which specializes in feeding on the cones of the Caribbean Pines found in the country's higher elevations (yes, there are pines in the Caribbean!). We also had many looks at the country's national bird, the Palmchat; bizarre if not altogether stunning in appearance. Perhaps the rarest of all species that we encountered was the highly endangered Ridgway's Hawk; it was after seeing this last species that we realized we had found all the endemics. We also had wonderful looks at many others, including the Vervain Hummingbird, the 2nd smallest bird in the world.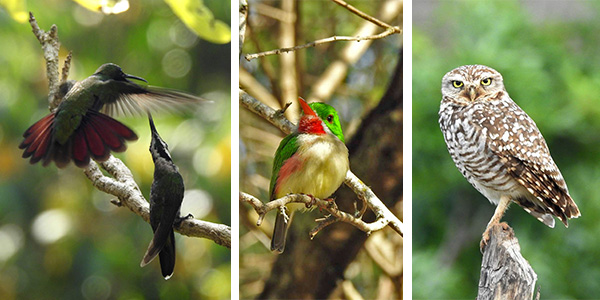 Reptiles are also highly diverse in the Dominican Republic. Some of the reptiles we saw skittering about are small colorful lizards, like a number of galliwasps, anoles, curlytails, and skinks, but the large Rhinoceros Iguana we saw at Lake Enriquillo (pronounced "Enreekeeo") in the country's southwest was a hit with our travellers. We found the American Crocodile there too. Lake Enriquillo is a unique spot in the Caribbean as it is about 30 metres below sea level, a salt lake marooned in a rift valley. It is fed only by rains and a number of rivers and streams and is an exceptional habitat. It has recently undergone a mysterious flooding, which has killed a small forest of palms and transformed it into a woodpecker's dream, as well as providing homes to a colony of Caribbean Martins and various herons. As we toured about in a boat, we were amazed at the reflective qualities of the calm waters, we were treated to the cacophony of the nesting herons, and we were thrilled by the lurking crocodiles foraging below the nests.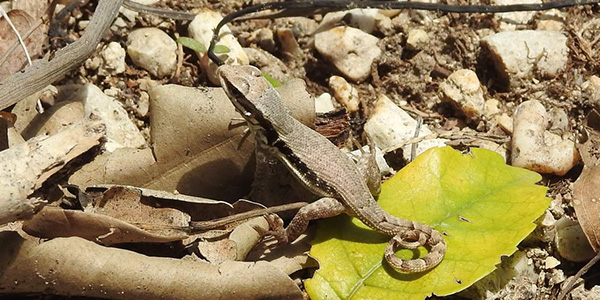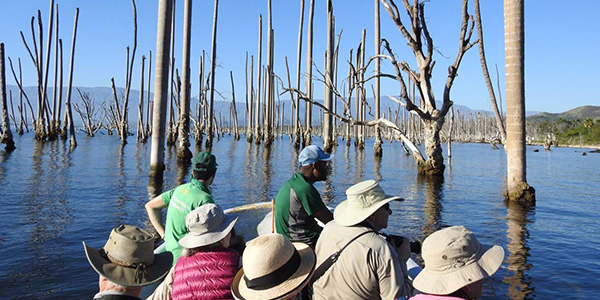 We found a number of colourful butterfly species fluttering about on every walk. Although we saw such beauties as the Polydamas Swallowtail, various colorful sulphurs, the bright orange Julias, and lovely Zebra Longwing, we also really enjoyed seeing several Monarchs.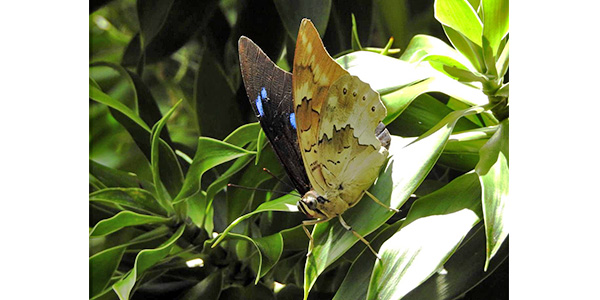 The habitats and scenery are another very significant part of this tour. Plants create a fine and alluring adornment to all of the places we visit. Coniferous forests are curiously studded with yuccas and palms. Whether it be wetland or lush forest, dry scrub or salt flat, each habitat has a unique complement of flora (I found several local orchids particularly enjoyable). Another aspect of the scenery is the contrast occasioned by the various mountains chains and the short distances between radically different habitats. You could be in a Caribbean Pine forest in Hoyo de Pelempito National Park, almost as if we were in a cool pine forest in Canada, watching the rare Palm Crow and looking out over the "Grand Canyon" of the Caribbean, and then within a brief time be having a seafood lunch down on the nearby beaches while watching Brown Pelicans soar by. Several of our fellow travellers went for a swim afterwards on an immaculate beach!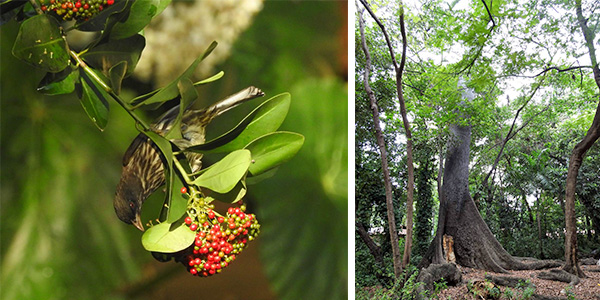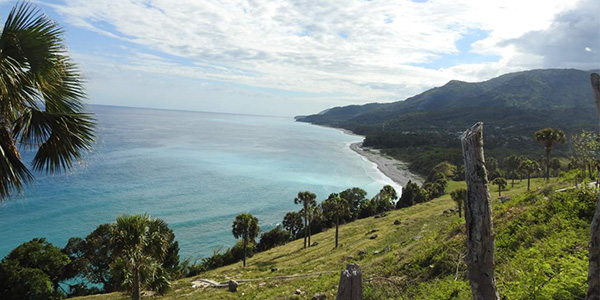 Our visit also provided a chance to see the colonial city of Santo Domingo, where we visit the superb Botanical Gardens and have a guided tour the old part of the city, compact in area, wonderful in appearance and tremendously rich in history. Each day here is an adventure of wildlife, culture, and scenery, but we have time to relax in the soothing tropical climate at the end of the day and enthusiastically discuss our daily events in our eclectic mix of accommodation, over a splendid meal.

A visit to the DR cannot be complete without getting "off the beaches" to explore this beautiful island. I invite you to join me for this amazing experience again in 2019!
You can find out more about our next Dominican Republic tour by
clicking here.