Just wanted to let you know that we are loving our beloved Myanmar.
One year later and we are amazed at changes in the country that we have seen in the short four days here. Wifi is available in many areas, restaurants and hotels and the connection is quite strong. The other significant change is the number of ATM's we have seen in the areas that we have travelled to. We loved viewing the golden rock and today we are off to Ngapali.
I am sending some photos of a visit to the market that Shan helped us with yet again this year. Shan is truly a wonderful guide. We are delighted that we have been able to access his services yet again on our return visit to Myanmar.
September 2013 I met this wonderful 75 year young Burmese women at the Chinese market on our first day in Yangon. Our guide Shan facilitated a conversation between the two of us last Sept that made a deep and lasting impression on me. We have returned to Myanmar November 2014 and Shan helped us to find her once again. Her name is Daw Kjin Hla and her nickname is Big Bean.
In hopes of finding Daw Khin Hla I brought two gifts from Canada for her. I brought her maple syrup and a box of maple cookies. Shan is translating and explaining what the significance of the maple leaf is on the box.
Shan is telling me that she would like my address and that next time I come to visit I am invited to stay at her home.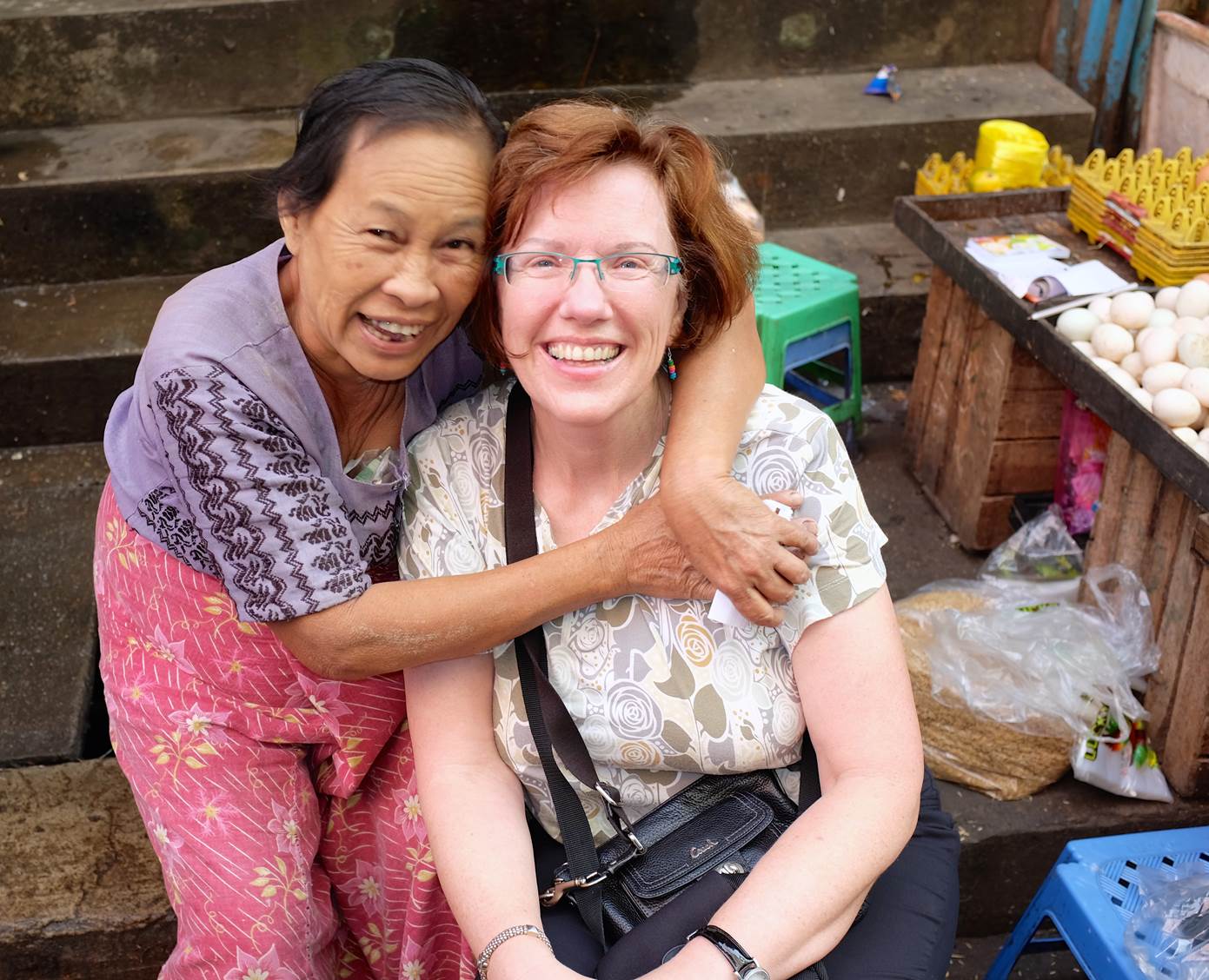 I love this woman's smile. Although I do not understand a word she is saying I can feel the warmth and kindness of her spirit.
Big Bean's nickname comes from the fact that she sells beans at the market. She remembered us and shared the warmth of her smile as I remembered from our visit with her in 2013.
The faces of humanity touch me deeply.
You can see how tiny Big Bean is. Shan tells us that we will be the topic of conversation for days to come of our visit and gifts that we brought her from Canada.
A lovely moment in time that I am grateful for.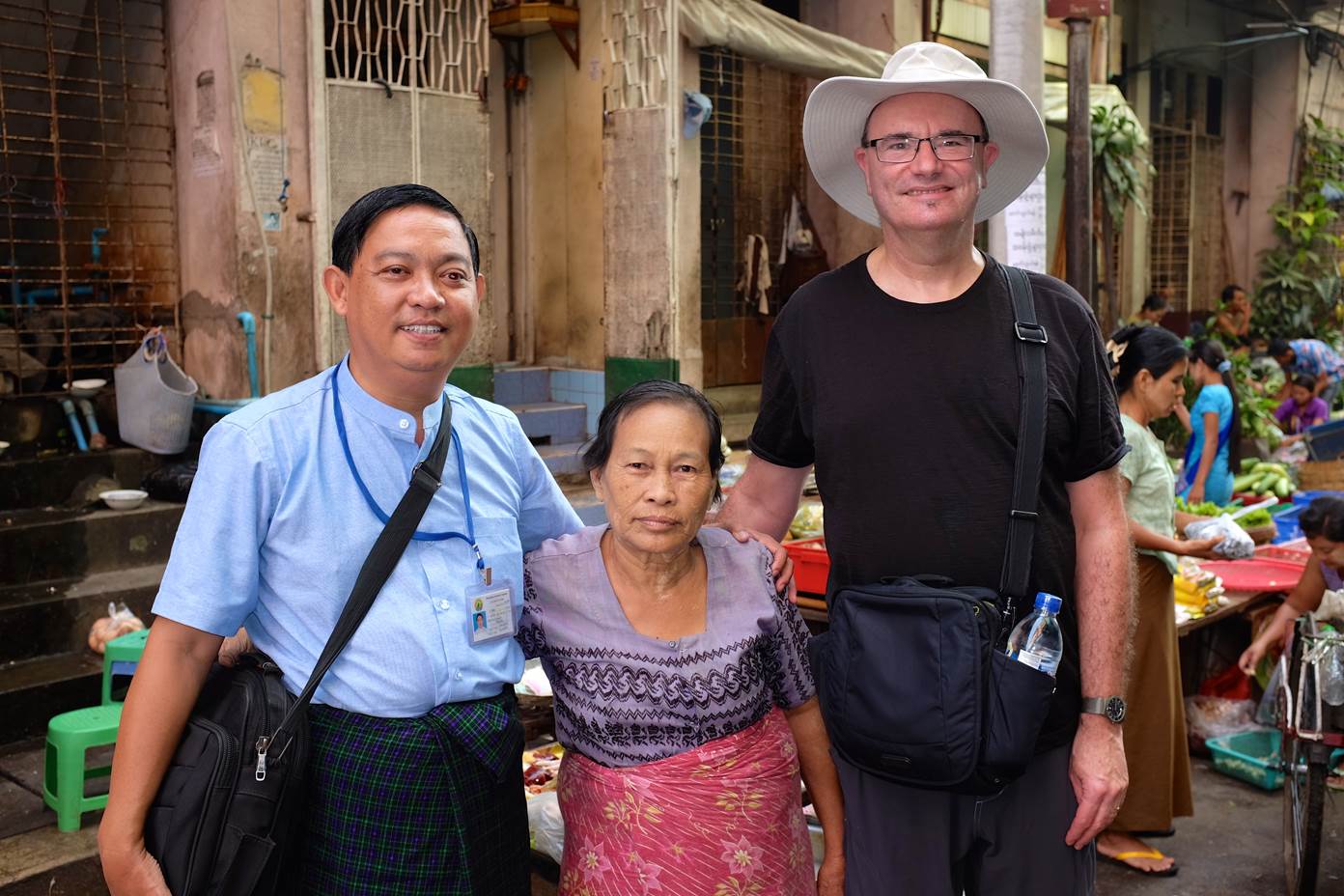 Thanks for all your help in providing us with your services in creating memorable trips for us.
Cheers,
Lynette & Roger