We're delighted to present two new tours offering different ways to enjoy Mexico City.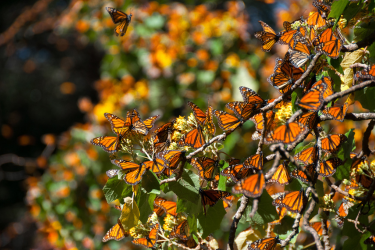 Mexico City with The Urban Birder
Plus Monarch butterflies
February 18 – 25, 2024
Birdwatching is a wonderful means to discover Mexico City and its surroundings and get the essence of this remarkable place. On this tour of discovery, we explore parks and reserves that span several distinct habitats both within the urban area and around its fringes. February is particularly good time to be here as Monarch butterflies hatched in Canada and the USA are overwintering nearby. Potentially millions of Monarchs cling to trees at the Piedra Herrada reserve! This region is one of the best places to see the jaw-dropping Mexico endemic Red Warbler, as well as a multitude of colourful highland birds.

Wander along a colonial avenue leading to an opulent castle in one of the largest urban green spaces in the world where warblers and more flit. Sit back and enjoy local food and waterbirds while drifting in a boat along pre-Hispanic canals in ancient lake Xochimilco. Wander among succulents and oaks in Sierra de Guadalupe State Park watching for roadrunners and songbirds. These habitats provide an alluring contrast to the hustle and bustle of urban life. All along, enjoy delectable Mexican cuisine from all the country's regions.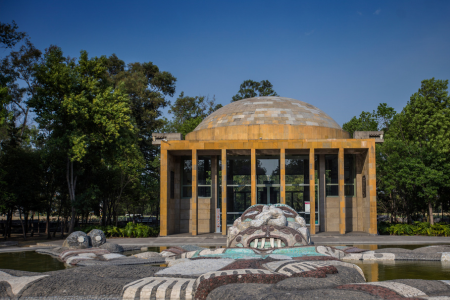 Mexico City Art+++
November 11 – 18, 2024

Mexico City, a vibrant blend of history and modernity, boasts remarkable architecture, captivating art, and an unrivaled culinary scene. Bridging ancient civilizations and contemporary urban living, the city showcases Aztec architecture, colonial remnants, iconic murals, and contemporary street art.

Exploring Teotihuacan's mystique and the Aztec Tenochtitlán temple's remains, we uncover the city's profound past. The Museum of Anthropology houses Mexican masterpieces, while Frida Kahlo and Diego Rivera's studios provide intimate insights. Guided by local artists, we navigate districts alive with bold street art that challenges norms and sparks dialogue on social issues.

Our culinary journey parallels the artistic riches, celebrating heritage through diverse flavours. From bustling markets to favourite street stalls to fine restaurants, we savour traditional moles and antojitos, encapsulating Mexico's gastronomic creativity. Set in a historic hotel on the Zócalo, our base immerses us in the heart of the city for an unforgettable week.
LEARN MORE