Jodhpur is an old town with narrow streets lined with houses limewashed in blue, giving it the nickname the "Blue City". It is a city built around the largest fort in all of Rajasthan: Mehrangarh Fort.
On our upcoming tour through North India, we will stop here. You will find yourself hypnotized by the booming handicrafts industry, starting with Ghasmandi Road, which has the largest concentration of shops. Market stalls come alive each day with merchants selling a range of:
Leatherwork
Lacquerware
Antiques
Fabric
Bandhini (intricate tie-dye technique)
Carpets
Puppets
Figurines
Spices
Jewellery
Food
Spices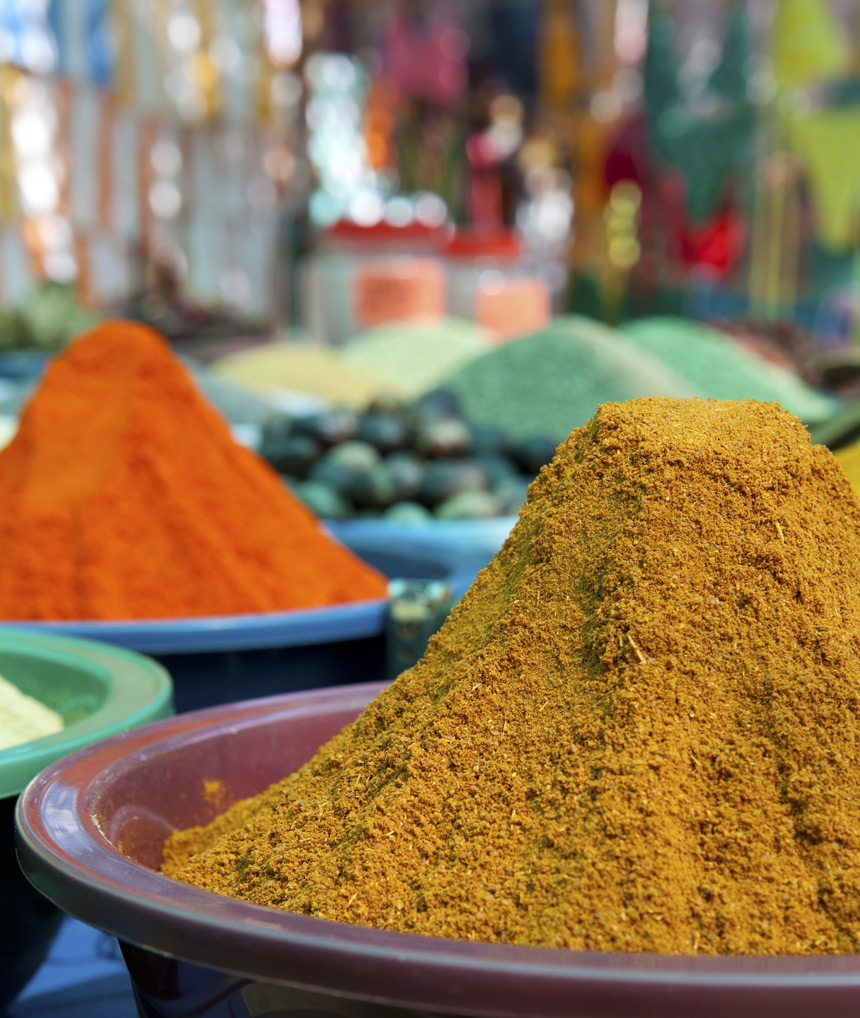 On our tour, we'll mingle in the organized chaos with colourfully dressed residents of Jodhpur as you navigate through the surprises around every corner. Locals share their welcoming smiles and reassuring hospitality as they sell you not just the items, but also the stories behind them.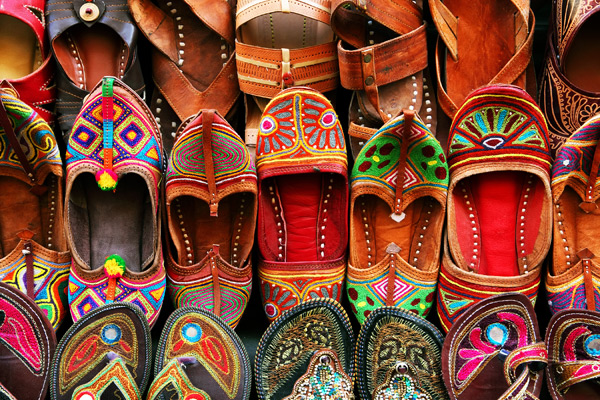 India has the longest continuous legacy of jewellery-making anywhere. Many years ago, the status of wearing jewellery was so powerful that legislatures in some areas forbade wearing it by anyone but royalty. Signature pieces include bangles, thin bands of gold worn on the forehead, earrings, broaches, chokers and gold rings. It will be tough to pick just one.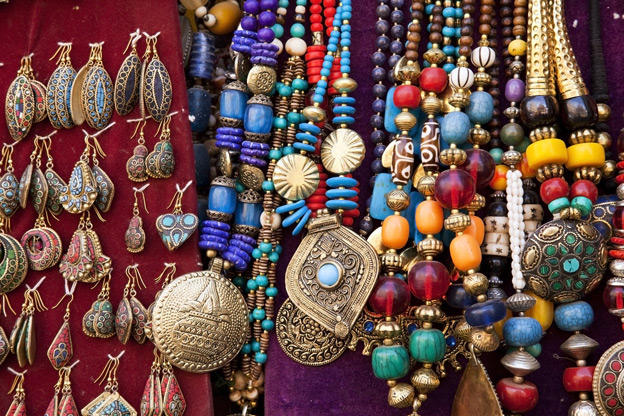 Be sure to wear comfortable walking shoes and dress modestly as you shop and taste your way through this grandiose area. In March, the weather in this region will be around 25°C.
Click here for a detailed itinerary
to help picture yourself in this spellbinding country.