Québec City's Maison de la littérature is a beauty! The library is a delightful mix of contemporary design and neo-gothic architecture. The tall narrow windows of the original building bathe the vast space in warm light. The interior design is all white walls, blond wood floors, and white metal.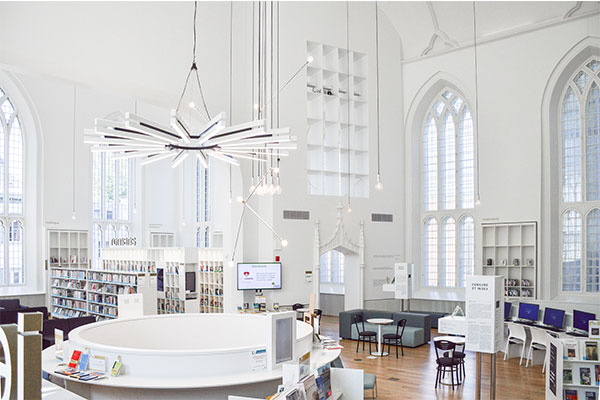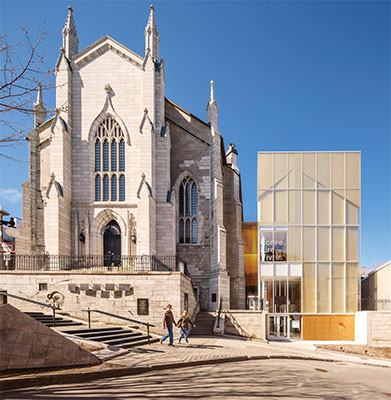 The building was originally the Wesley Temple built in 1848, the first neo-Gothic church in Québec. When the Methodists consolidated their congregations in another space, L'Institut Canadien de Québec leased the building and transformed it into the city's first public library. In 2012 the city of Québec took over the space and undertook at massive $14.5 million renovation project creating a vibrant home for
Québécois literature
.
As well as a public library, the building houses quiet writing and reading rooms, creative studios, and a hub for all kinds of events and activities. The space actively works to promote and encourage Québécois culture, traditions, and language.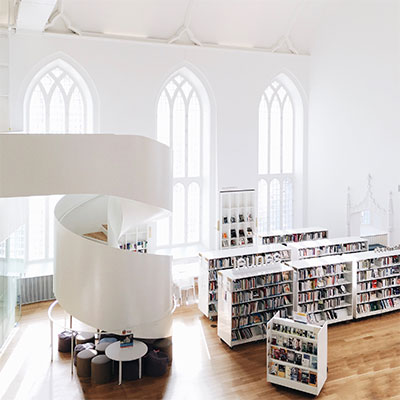 A spectacular winding white metal staircase links the two floors – you'll be tempted to photograph from above but remember – don't Instagram and walk!
We'll be visiting the Maison de la littérature as part of Classical Pursuit's trip to
Québec City
in September 2021. Our fall trip is sold out.
Email Donna
to reserve your spot for our spring 2022 trip.