Whether you live close to the ocean, or like to dream about it,
Catherine Jardine's
recommendations will challenge you to consider sea creatures in a different way.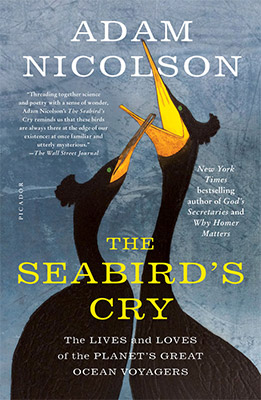 Recommendation:
The Seabird's Cry,
Adam Nicolson
Few species fascinate me the way seabirds do. A tiny 40g (less than a granola bar!) Storm-Petrel happily makes its home in the frigid Antarctic. Dancing among the waves in places where I would succumb to the elements in mere moments. An Albatross navigates 70% of the planet's surface, devoid of discernible (to me) landmarks, and cruises back to exactly the same small speck of land to breed. Gulls, so often overlooked in urban life, are perhaps the most universally adaptable of all bird groups. When I guide, be it in British Columbia, the Galapagos or Antarctica, the seabirds always capture my attention and fascination.
Their lives and ecology are so very antithetical to our own and only in recent years, with advancing technology, have we been able to learn more about their journeys and behaviours on land, in the air and beneath the waves. This book is a poetic and entertaining tour of various seabirds. With each chapter focused on a different set of species you can dive (forgive the pun) into each account as you encounter these amazing species in your travels or imagination.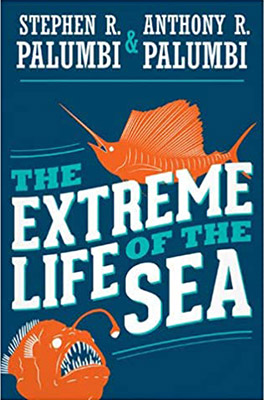 In my Queue for summer:
The Extreme Life of the Sea,
Stephen R Palumbi and Anthony R. Palumbi
I love to learn about the jaw dropping adaptations that many species have evolved to flourish within seemingly extreme ecological niches. And few niches are more foreign and fascinating than those present in the world's oceans. I'm particularly excited to immerse myself in this book and enjoy a rapid fire tour of the inhabitants of the most mysterious and least studied habitats on the planet.
---
CATHERINE'S UPCOMING TOURS:
Galapagos Islands: Darwin's Enchanted Isles
October 18 - 28, 2021 |
Learn more
Central Panama: Meeting of the Continents
February 20 - 27, 2022 |
Learn more
Unspoiled Antarctica, with South Georgia
October 28 - November 16, 2022 |
Learn more