Our Arts & Culture section is filled with great recommendations from our study leaders:
Paula Swart
has just finished teaching a course on Japan for UBC Continuing Education.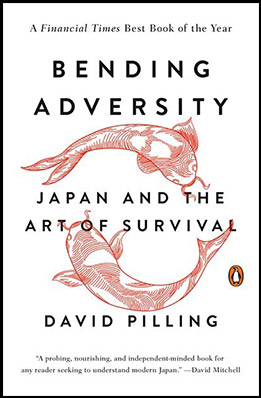 Bending Adversity:
Japan and the Art of Survival by David Pilling, 2014
Financial Times Asia editor David Pilling presents a fresh vision of Japan, drawing on his own deep experience, as well as observations from a cross section of Japanese citizenry. Through their voices the author captures the dynamism and diversity of contemporary Japan.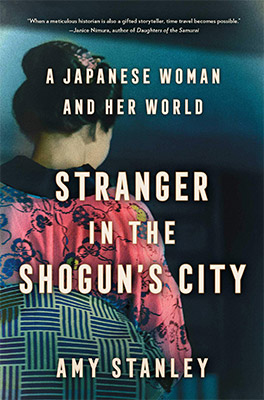 Stranger in the Shogun's City:
A Japanese Woman and Her World by Amy Stanley, 2020
Forget the tea ceremonies and geishas. This is a vivid examination of the life of an ordinary if much-married woman, a priest's daughter, who ran away from her village. Her destination is Edo, the shogun's city. The great achievement of this book, which reads like a novel, is to demolish any assumption on the part of English language readers that pre-modern Japan was all blossom, tea ceremonies and mysterious half-smiles. Instead, by working through the rich archive of letters and diaries, Stanley reveals aspects of Japanese mid 19th century society.
---
Study Leader
Peter Prontzos
recommends books related to Greek philosophy, anthropology, and science: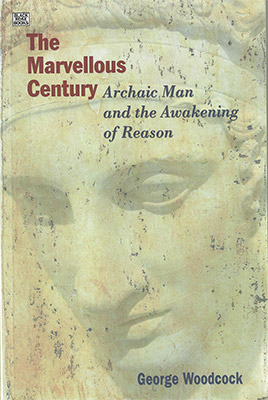 The Marvellous Century
by George Woodcock, 1986
Woodcock - who wrote a fascinating biography of his friend, George Orwell - has chronicled philosophical developments in the 6th century BCE. He focuses on the amazing insights that were developed in those days, by people like Buddha, Confucius, and Zoroaster. There is also, not surprisingly, a lot of discussion of Greek thinkers of that era, such as Solon, Aeschylus, Sappho, and Thales.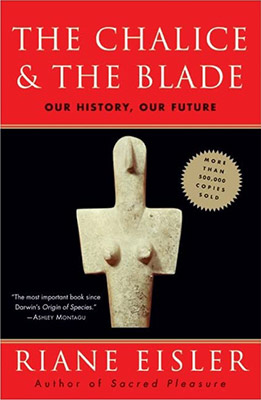 The Chalice and the Blade
by Riane Eisler, 1988
This is a cultural anthropological discussion of patriarchy, from the days of Goddess worship, through to modern times, and concluding with what is needed to create a truly egalitarian and sustainable society. Especially fascinating is her discussion of the Minoan civilization on Crete where, "for the last time in recorded history, a spirit of harmony between women and men joyful and equal partners in life appears to pervade."
---

Fred Lee
has some delightful suggestions for poolside reading – suitable for Palm Springs or home!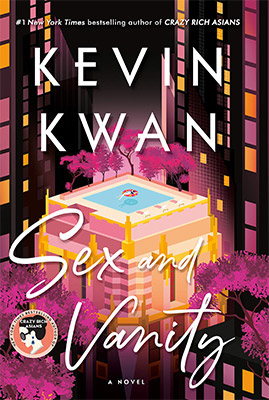 Sex and Vanity by Kevin Kwan
From the author of the bestselling phenomenon Crazy Rich Asians, another fabulous tale of love and longing as a young women finds herself at a crossroads between two worlds.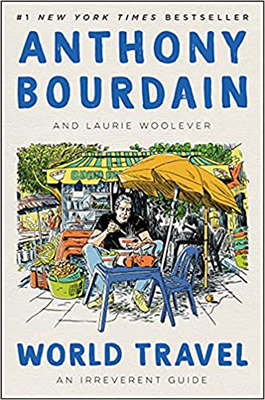 World Travel, An Irreverent Guide by Anthony Bourdain and Laurie Woolever
A guide to some of the world's most fascinating places, as experienced by the iconic television host and writer.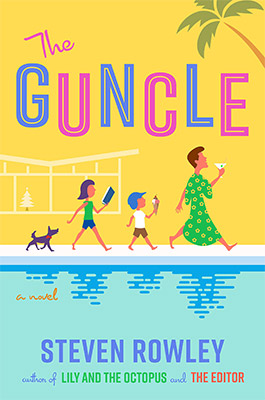 The Guncle
 by Steven Rowley
His Palm Springs home and lifestyle aren't exactly welcoming to children. But when tragedy strikes, once famous sitcom star Patrick O'Hara suddenly takes on the starring role of primary guardian.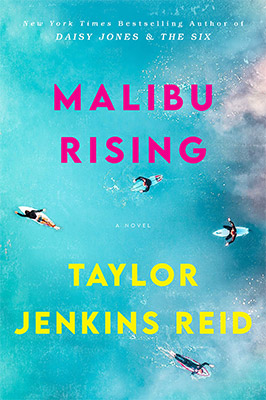 Malibu Rising
 by Taylor Jenkins Reid
Four celebrity siblings throw an epic party to celebrate the end of summer. But over the course of one night, each sibling is facing a drama of their own and all their lives will be changed forever.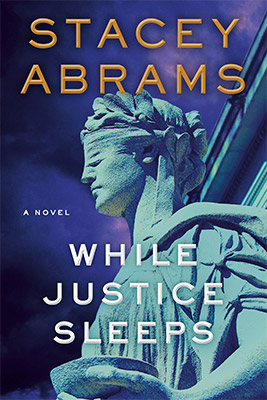 While Justice Sleeps
 by Stacey Abrams
Not only a political force, Abrams is a brilliant novelist. Her latest is a legal twisty thriller where a young law clerk finds herself embroiled in a mystery plotted by a notable US judge. 
If you don't finish these books in time, take them with you to
Palm Springs
with
Fred Lee
in February!
---
UPCOMING TOURS YOU'LL ENJOY
Palm Springs' Modernism Week
February 10 - 14, 2022 |
Learn more
Classical Greece
April 24 - May 7, 2022 |
Learn more
South Japan's Coastlines, Colours, and Culture
November 7 - 20, 2022 |
Learn more
BONUS:
Don't miss this fascinating inside story by Vancouver's famed Larry Beasley: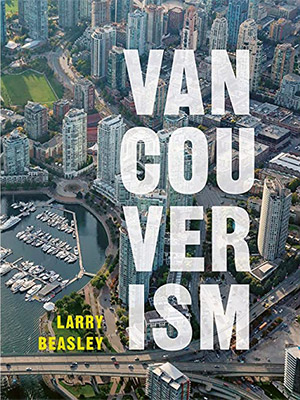 Vancouverism
by Larry Beasley (UBC Press, 2019)
Until the 1980s, Vancouver was a typical mid-sized North American city. But after the city hosted Expo 86, something extraordinary happened. This otherwise unremarkable urban centre was transformed into an inspiring world-class city celebrated for its livability, sustainability, and competitiveness. This book tells the story of the urban planning phenomenon called "Vancouverism" and the philosophy and practice behind it. Writing from an insider's perspective, Larry Beasley, a former chief planner of Vancouver, traces the principles that inspired Vancouverism and the policy framework developed to implement it. A prologue, written by Frances Bula, outlines the political and urban history of Vancouver up until the 1980s. The text is also beautifully illustrated by the author with 200 colour photographs depicting not only the city's vibrancy but also the principles of Vancouverism in action.
Find it at
ubcpress.ca/vancouverism