On my most recent voyage through the "Last Great Wilderness", I had some truly awe-inspiring experiences. Pods of Humpback Whales playing around our Zodiacs. Sitting quietly amongst a colony of Gentoo Penguins while they waddled here and there doing their penguin business (it was none of my business to ask what that was). Even got up close and personal with a Leopard Seal! I mean, not too close. You never want to be too close to anything with Leopard in its name.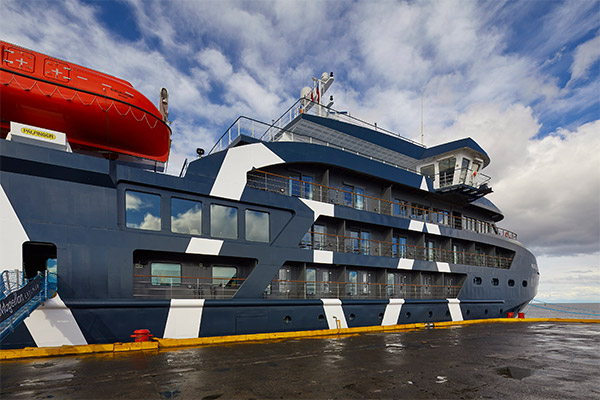 All of those experiences are certainly incredible on any level. I must say though, when you can experience something like that, and then return to an elegantly appointed, purpose built polar hotel-on-the-water to reminisce about the day over a delicious meal with a gorgeous glass of Chilean wine… Well, that must be what Shackleton would've wanted, right??
The Magellan Explorer is the vessel I was on, and I'd like to take a moment share my top 5 favourite things about this modern polar marvel (in no particular order).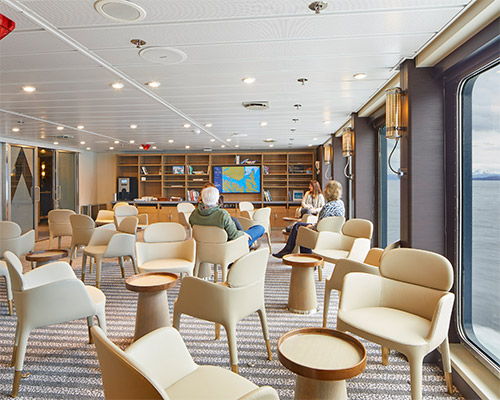 1. Windows everywhere!
Sometimes, you just want to watch the icebergs float by while you enjoy a nice warm drink during some downtime. The Magellan Explorer has so many places where you can stay cozy, but not miss the stunning scenery around the ship. Pictured above are both the lounge on Deck 5 and the library on Deck 4 have hot drink machines with numerous options (and scrumptious cookies to pair with your preferred bevvy). Speaking of food…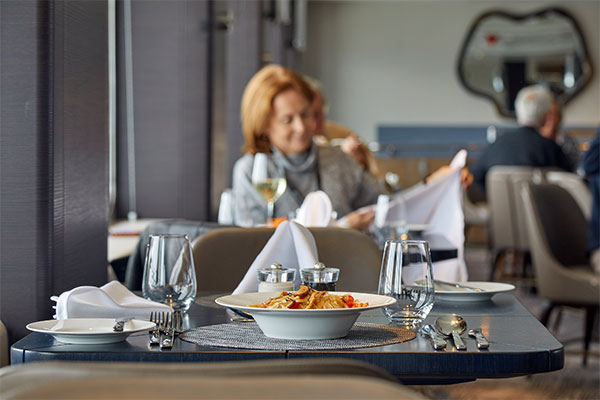 2. Great food & wine.
Like so many other areas of the ship, the dining room is lined with huge windows so you can enjoy that spectacular scenery while having a bite. Food is always a question on voyages so far from everywhere, and I can happily attest that the Magellan Explorer has got that figured out too. Always delicious, breakfast and lunch are a mixture of buffet and made-to order, while dinner is always elegantly plated. Variety is the spice of life, and you certainly won't get bored with the options. If you like a nice glass of something with your meal, they have a rotating selection of lovely Chilean wines and international beer that are included with lunch and dinner. Premium choices are also available at an added cost. Let me just get something out of the way: Do not expect to lose weight.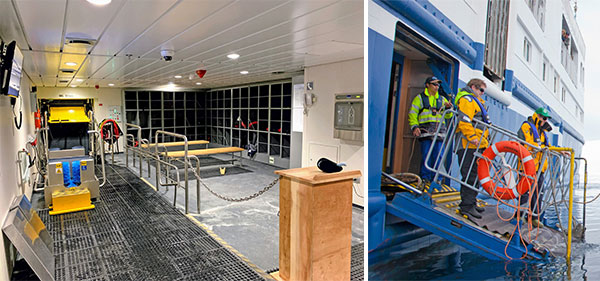 3. Mudroom & gangway.
OK, this might seem a bit boring, but if you've ever experienced a long wait for a gangway bundled up in 10 layers of clothing, you will appreciate this. This is where the purpose-built aspect of the Magellan Explorer really shines. First, the gangway is short and stable. This alone makes a world of difference when boarding a Zodiac in choppy water.
Second, the mudroom is a dream to get through meaning everything goes a lot faster. Due to the fragility of the eco-systems, cleaning your boots is an absolute must every time you return from a landing. High-tech boot washing stations allow you to clean those guano and micro-organism caked boots without bending over and scrubbing (goodbye awkward angles!). Everyone has an assigned cubbyhole where you can store your boots and life preserver. The process is smooth and efficient. You'll be having a hot toddy in the lounge in no time.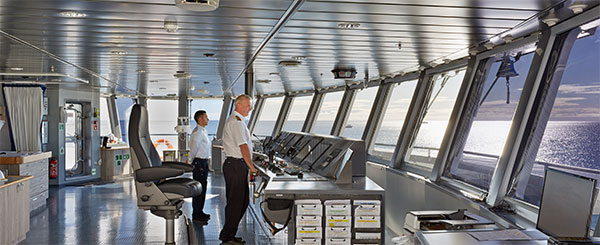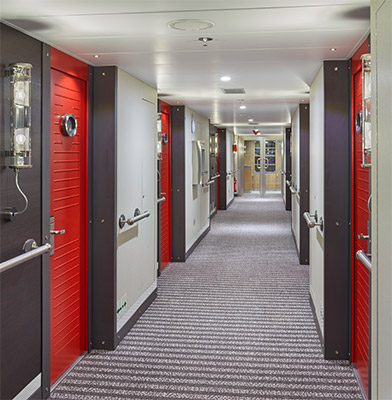 4. Technology.
The high-tech boot washing stations are just one of the thoughtful ways the Magellan Explorer has incorporated modern technology to enhance your experience. Your room key card is also used to check you in and out of the ship when going on excursions, which ensures smooth boarding and allows expedition staff to account for everyone instantly and efficiently. Flat-screen monitors that display important and interesting information - current temperature, speed, maps, and the next planned activities - can be found in key areas. These are also used in presentations to allow for easier viewing. Innovative water-filling stations, use of an advanced energy recovery system and Tier III compliance (the most stringent emission standard) ensure a reduced environmental impact. Finally, the state-of-the-art navigation equipment and ice radar technology ensure a smooth and efficient voyage.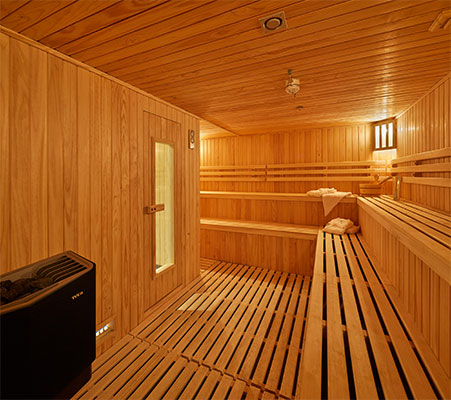 5. Sauna.
A hot sauna after a day of Antarctic exploring is, quite simply, the best. If only Shackleton and Scott could see us now…
Bonus: Views from the enclosed viewing area!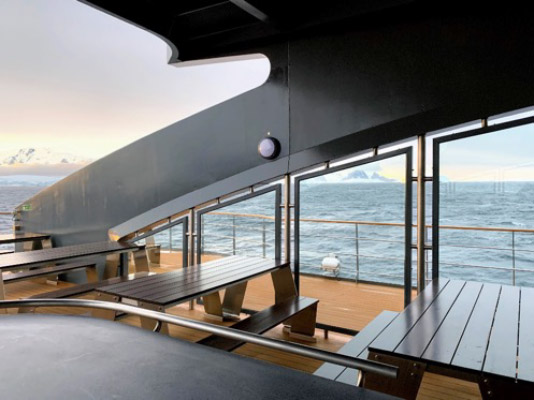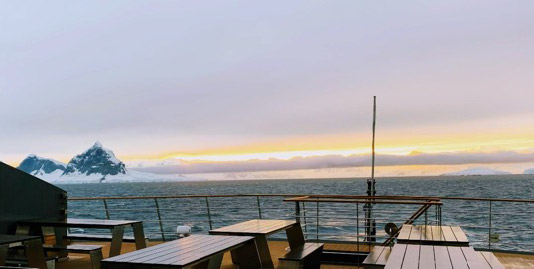 Voyage to Antarctica on the Magellan Explorer in 2022.
View our Antarctica 2022 brochure online now!
Click here.


Watch a video tour below: