Summer's a wonderful time to try some new recipes. We've shared two of our favourite cookbooks with signature recipes from Thailand and India and a rags-to-riches autobiography of one of Canada's leading culinary talents. If you can take the heat... get into the kitchen.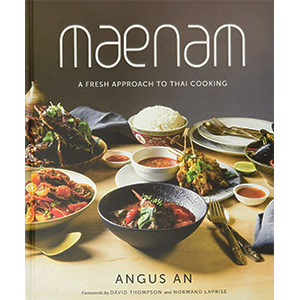 Maenam: A Fresh Approach to Thai Cooking by Angus An
(Appetite, 2020)
Chef Angus An
takes you on his ongoing journey of discovering Thai cuisine and shows how to blend traditional Thai flavors and cooking techniques with local, seasonal inspirations from the west coast. Filled with over 100 of his signature recipes, each meal balances robust, intense ingredients with his approach to Thai food's clear, sharp flavours. Transform your kitchen with snacks inspired by Thai street vendors, quick to prepare noodles and one-bowl meals, light- and full-bodied soups to have all year-round, flavourful and protein-filled salads, seasoned stir fries, killer curries, and refreshing desserts.
Angus' Upcoming Tour:
Taiwan Food Tour, November 1 - 10, 2021 |
Learn more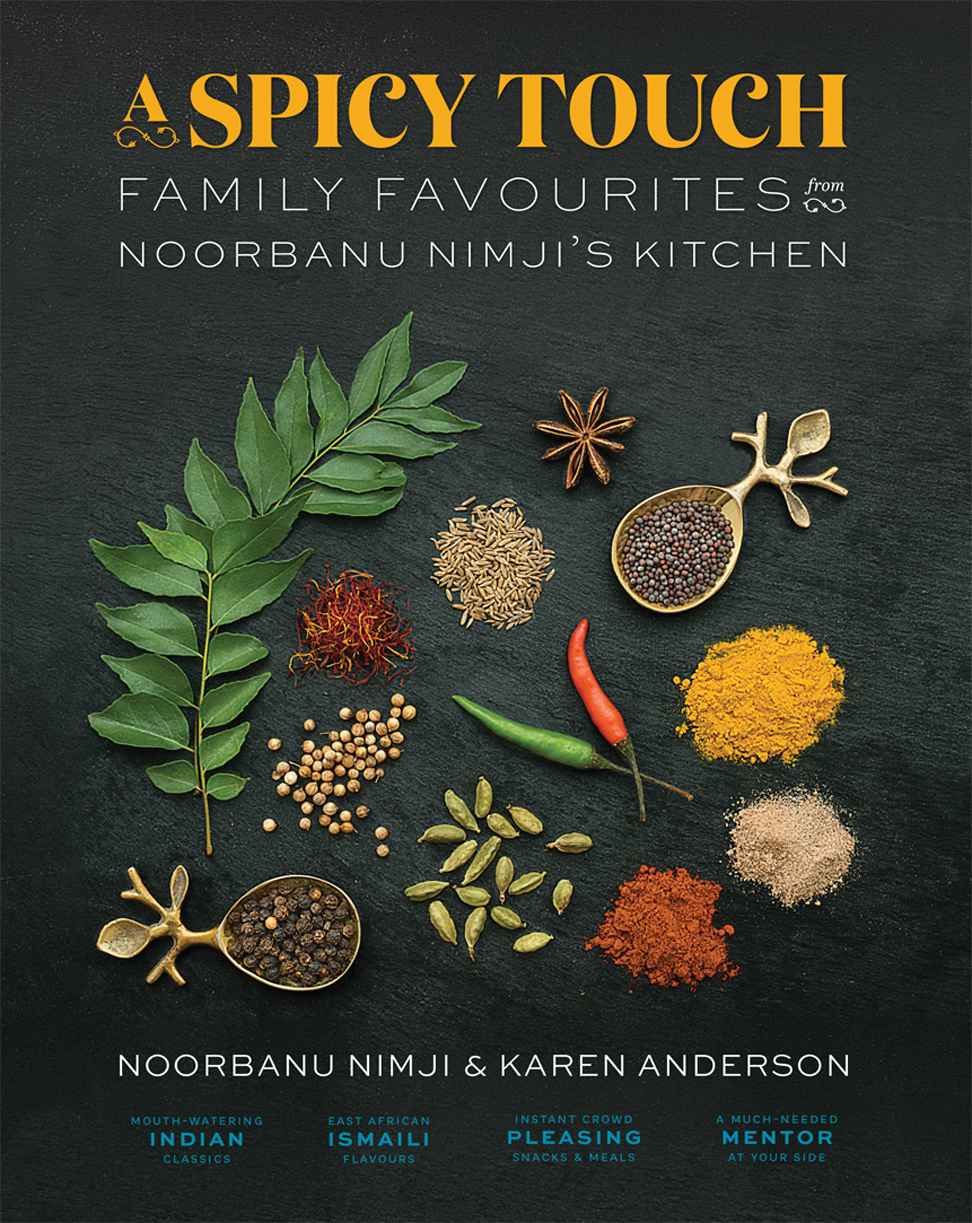 A Spicy Touch – Family Favourites from Noorbanu Nimji's Kitchen
by Noorbanu Nimji and Karen Anderson
(self published, 2015)
This much-anticipated cookbook by the best-selling
A Spicy Touch
cookbook series author, Noorbanu Nimji and co-author, Karen Anderson, Calgary Food Tours Inc. owner and CBC Radio One columnist, includes every element of a great Indian feast. From the intriguing array of spices on its hard cover, to the intimate feel of being welcomed into Nimji's kitchen, this book elucidates Indian cooking's pacing and ingredients while delivering 225 tried and true recipes within its 320 full colour pages. Anderson's past work with chefs across India and nine years teaching at Nimji's side allowed her to connect a learner's needs with this great master's abilities and to reinforce that with 269 photos, step-by-step instructions, and mentor's tips.
With 60 years of cooking for her family and 40 years of teaching, Nimji's repertoire delivers the Indian classics the world craves with the bonus of surprisingly novel flavours from her unique Indian East-African heritage. Her crowd-pleasing food will ensure dog-eared favourite book status.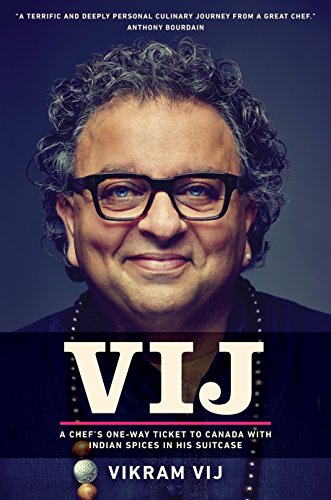 Vij: A Chef's One-Way Ticket to Canada with Indian Spices In His Suitcase
by Vikram Vij
(Random House, 2017)
Fragrant with the smells of cumin, turmeric, fennel, and cloves,
Vij
reveals the story of
Vikram Vij
, one of Canada's most celebrated chefs and entrepreneurs. His story is a true rags-to-riches tale of a college dropout from northern
India
who made it to Europe's temples of high cuisine, then with a one-way ticket bound for Canada, found fame serving some of the world's most transcendent Indian cuisine.
Vikram's Upcoming Tour:
Sri Lanka Culinary Experience, March 8 - 19, 2022 |
Learn more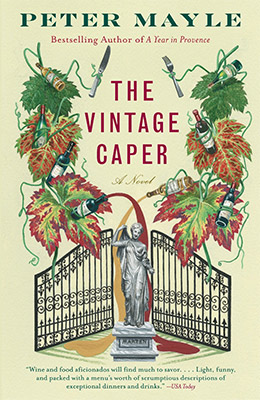 The Vintage Caper
by Peter Mayle
(2009)
Howard Soon has just finished this novel set in California and France's wine hotspots. Peter Mayle's delightful novel is filled with fabulous wines, delicious food, and lots of fun! Wine connoisseur and former lawyer Sam Levitt is hired to track down a high roller's stolen wine collection. The search takes Sam to Paris, Bordeaux, and Provence as he explores chateaux, tastes fine vintages, and savours regional cuisine. Even the most sophisticated oenophile will learn from this entertaining work.
Howard's Upcoming Tour:
New World Wine Tour: Argentin, November 7 - 16, 2021 |
Learn more