A wild landscape of multihued sandstone lines the route between Salta and Cafayate in
Argentina's
northwest. It's the ultimate rock garden with striated, rainbow painted rock faces creating a vision of a garden from another world.
Gorgeous gorges are carved out of the rivers of Argentina's northwest. The Quebrada de las Conchas (Shell's Gorge) is one of the most spectacular. 90 million years ago the area was covered by a huge inland sea. Later, two tectonic plates crashed into each other uplifting the rocks that winds have whipped into beautiful other-worldly formations.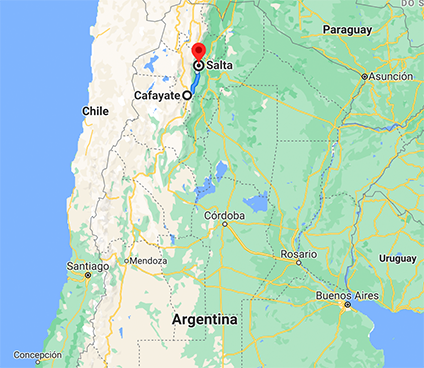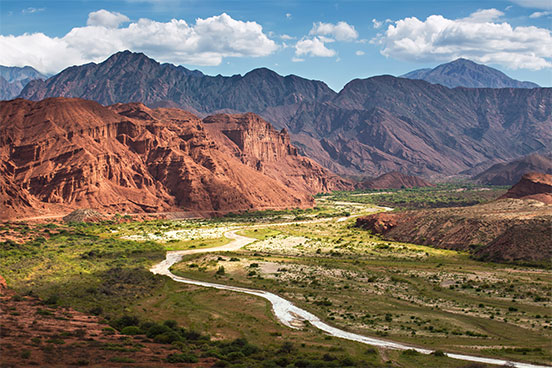 Quebrada de las Conchas
Varying levels of copper and iron create red, pink, brown, and blue shades of rock colour. Mixed with the red earth, these colours produce an impact not unlike what I imagine exists on Mars.
Argentina's Route 68 links Salta with Cafayate, about 200km to the south. Along the route, I always stop to see the strangest rock formations, some of which take on the shape of familiar objects; toads, castles, windows, and monks (with a little imagination!).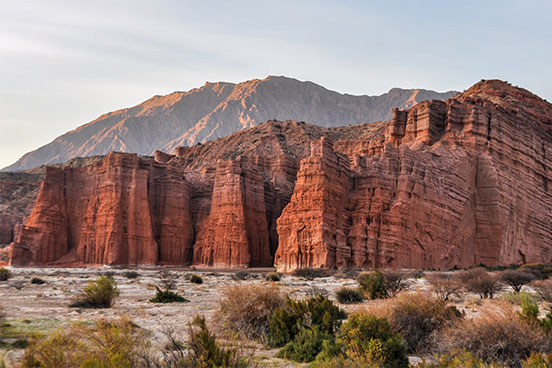 Quebrada de las Conchas
Parrots have made their homes in niches in the rocks, feeding on seeds and plants. With the dry and desert-like climate and high altitude come particular plant species. The famous candelabra cactus is one of many cacti found here.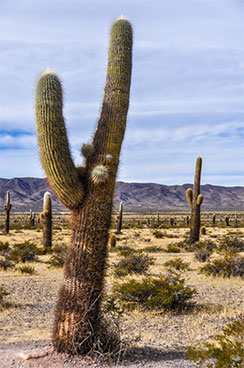 The area was declared a managed national reserve in 1995, protecting an area of 25784 hectares. Recent archeological investigations have discovered an ancient Inca road, adjacent to the current Route 68 from Salta to Cafayate.
Another favourite is the Quebrada de Las Flechas (The Gorge of Arrows) along the Rio Calchaqui, north and west of Las Conchas.
This gorge is known for its steep cliffs and rocks rising from the ground like arrows. Rock formations look like flaky pastry with layers of stone protruding up to 45 meters (150 feet) from the surrounding terrain. The colour of the sandstone ranges from pale ash to reddish ochre.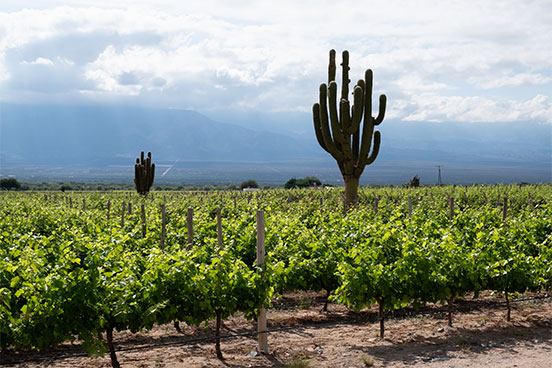 Amazingly, the area also produces fantastic high-altitude wines. The Bodega Quebrada de las Flechas is a boutique winery with vineyards planted to Cabernet Sauvignon, Malbec, and Torrontes
You can see these amazing gorges and taste the magnificent high-altitude wines of the Salta region on our
New World Wine Tour
with Master Winemaker Howard Soon.
---
WEBINAR
The Rise of Malbec Wines from Argentina with Howard Soon
RECORDING (53 mins.) |
Watch it now
TRAVEL WITH US

New World Wine Tour: Argentina with Howard Soon
November 6 - 15, 2022 |
Learn more