The fashion designer Yves Saint-Laurent brought his high style to the restoration of the Marrakesh's Majorelle Gardens. It's the story of a dedicated enthusiasm, brought to life by a unique and instantly recognizable colour.
During their first visit to
Morocco
in 1966 the fashion designer Yves Saint-Laurent and his life and business partner Pierre Bergé discovered Marrakesh's Jardin Majorelle. The two-acre complex was created by the artist Jean Majorelle in 1929 but had become run down over the years. The couple bought the garden in 1980 and devoted themselves to restoring the distinctive blue and yellow painted structures and garden itself.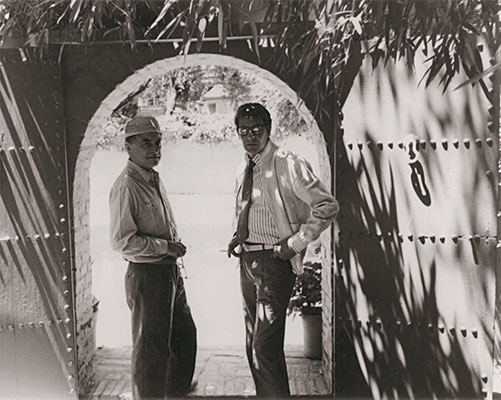 Pierre Bergé and Yves Saint-Laurent in Marrakech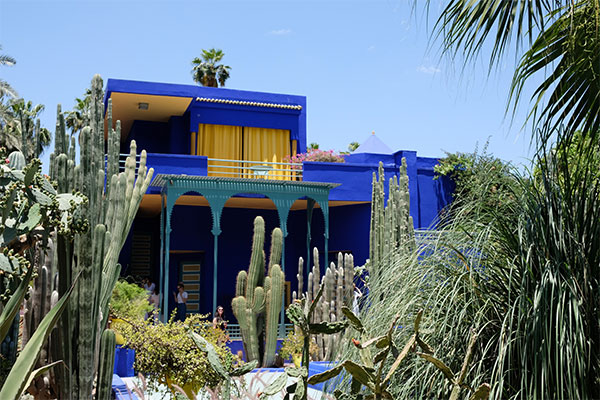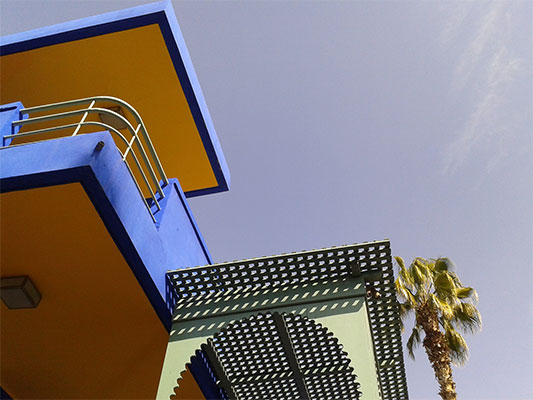 Majorelle used his own colour to paint the buildings on the property. He trademarked the clear, intense, cobalt blue as 'Majorelle Blue.' This intense shade of cobalt blue is made from the gemstone Lapis Lazuli which Majorelle found in his garden. The colour even has its own hexadecimal code. If you want to use it, set your fill colour to #6050dc (if you want to mix it in CMYK colour scheme it's 56.4% cyan, 63.6% magenta, 0% yellow, and 13.7% black).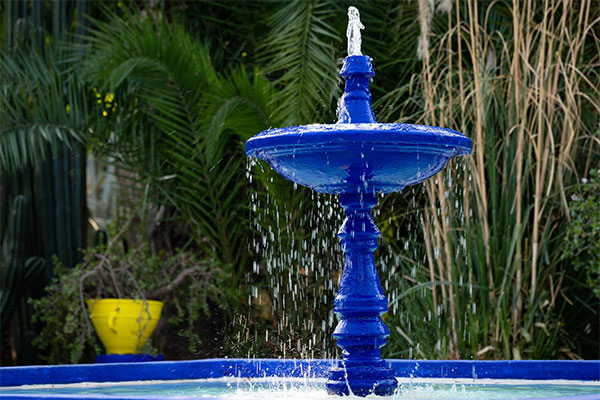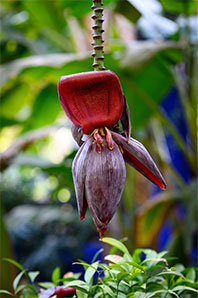 Inflorescence of a banana tree at Majorelle Gardens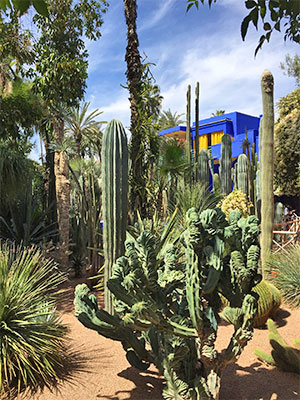 Majorelle was a passionate amateur botanist and conceived his garden as an impressionist painting in which paint could become plants. An astonishing variety of greenery is planted here, banana trees, bougainvillea, bamboo, coconut palms, cacti, and water lilies. Majorelle carefully cultivated over 100 species from five continents. The garden honours Moorish traditions with marble pools and channels reflecting the importance placed on water as a sacred luxury. When Saint Laurent and Bergé purchased the property, they revived and expanded the garden, adding new plant species and installing automatic irrigation systems.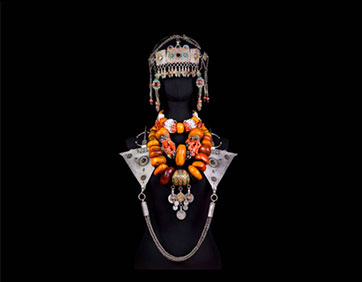 Artifacts at the Berber Museum
Majorelle had built a painting atelier on the grounds, constructed in the traditional style; the high adobe tower recalls the casbahs fortresses of the Berber people. The building now houses the Berber Museum with a collection of artifacts from across North Africa. Nearby the modern Musée Yves Saint-Laurent displays the couturier's prototypes and original sketches.
When Saint-Laurent died in 2008, his ashes were scattered in the rose garden at Jardin Majorelle.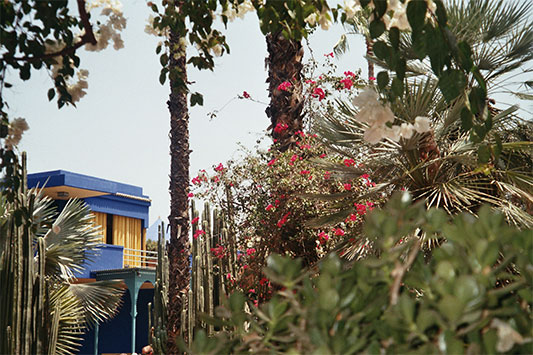 ---
We'll be visiting the Majorelle Gardens on most of our upcoming Morocco tours.
Click here
to see them all.