Varanasi is one of the oldest cities in the world and one of the holiest of Hinduism's seven sacred cities. The timeless rituals performed along the banks of the
Ganges River
will surely warm your soul.
Varanasi, also known as Benares or Kashi, has been attracting pilgrims for centuries. In 1897 Mark Twain wrote that "Benares is older than history, older than tradition, older even than legend, and looks twice as old as all of them put together." For us Varanasi is a place to connect with an ancient world that is still very much present in India.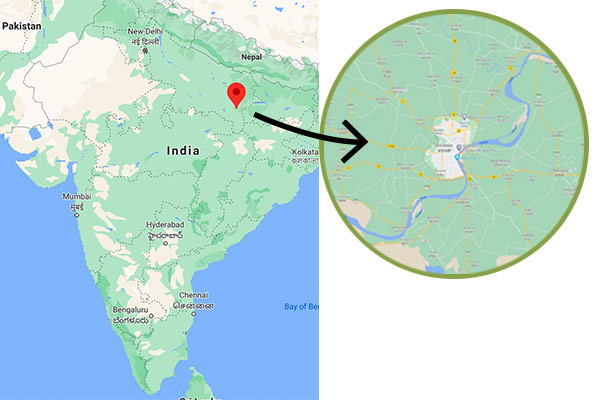 Location of Varanasi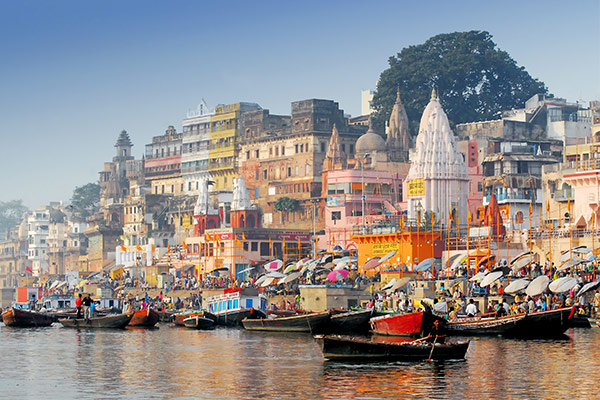 Ghats of Varanasi
The city has more than 80 'ghats', embankments made of stone steps along the riverbank, where pilgrims perform ritual ablutions. Some ghats are used for bathing, others for religious ceremonies, and others for cremation. Hindu scriptures say that dying here and getting cremated along the banks of the Ganges, allows you to break the wearying cycle of death and rebirth and attain salvation or 'moksha'.
Video taken by Samantha Clark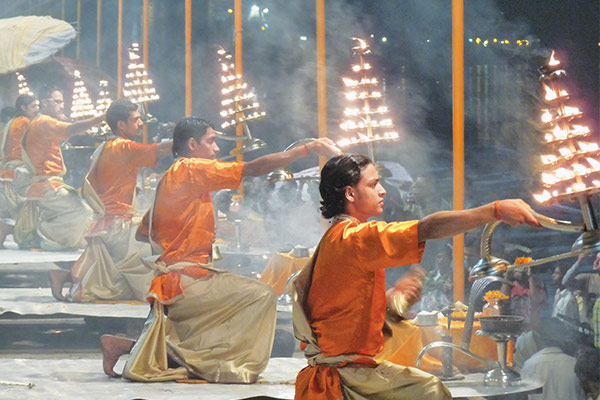 The ghats also host the famous Ganga aarti, a devotional ritual that uses fire as an offering to the Goddess Ganga. At Varanasi, the evening aarti is carried out facing the river and begins with the blowing of a conch shell. The pandits (Hindu priests), dressed in traditional saffron-coloured robes, wave lighted lamps and incense sticks accompanied by rhythmic chants and the clang of cymbals.
Video taken by Samantha Clark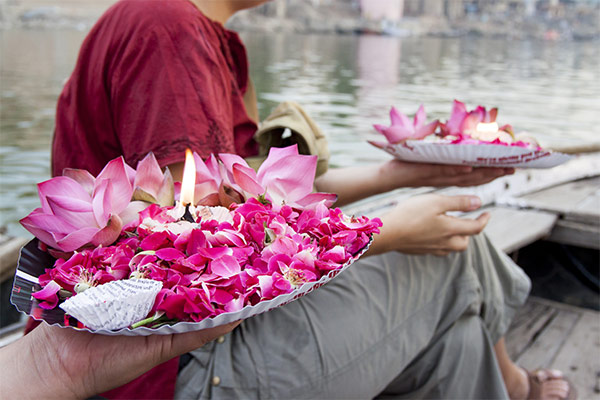 Bathing in the Ganges, taken by Samantha Clark

The morning rituals are equally fascinating. We like to take an early morning boat ride on the Ganges and quietly observe the city come to life. Devotees come to the ghats to perform 'puja', a ritual prayer. As the sun rises and we drift slowly along the river, we can see men and women bathing, meditating, and worshiping on the steps of the ghats. As we place small clay cups containing lighted candles into the Ganges, we feel connected to something eternal…
We'll be visiting Varanasi as part of our
Ganges River Cruise
in February 2022. We've exclusively chartered a charming and comfortable river boat to cruise the Ganges from Calcutta. This is a wonderful way to explore a less-travelled part of India. Join us!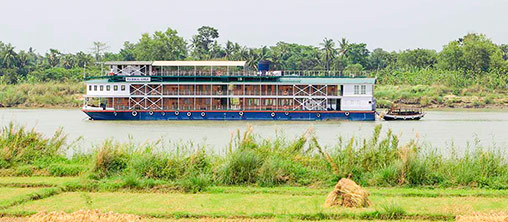 Bengal Ganga
---
Ganges River Cruise
January 25 - February 6, 2022 |
Learn more