Widely acknowledged as the birthplace of coffee,
Ethiopia
is the fifth largest coffee producer in the world (2018). Only Arabica is cultivated with over a thousand different varietals grown. The original name for coffee, Kaffa, comes from the region in southwest Ethiopia where coffee trees grow naturally.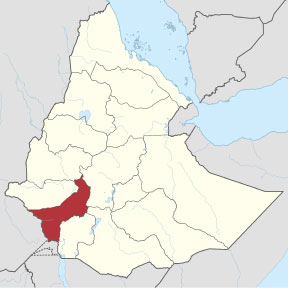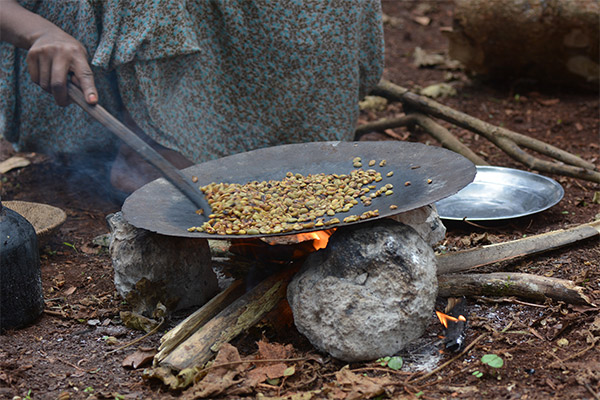 © Chris Earley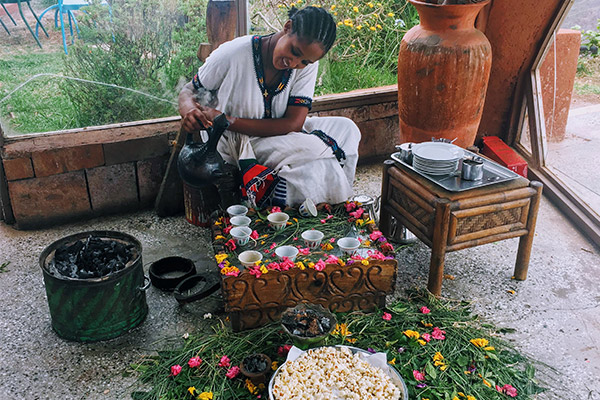 © Martine Saldsman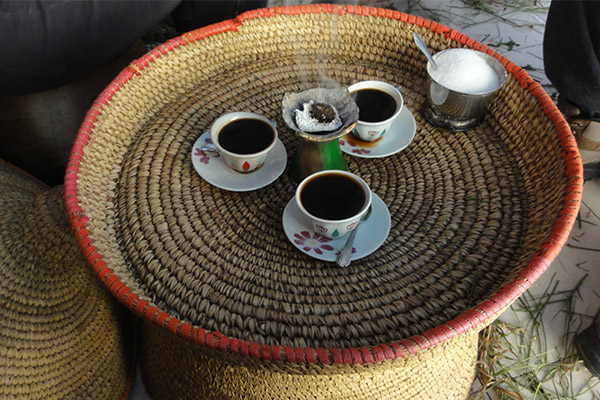 © Laurielle Penny
If you've visited Ethiopia or enjoyed a meal at an Ethiopian restaurant, you know the importance of the coffee ceremony, an important social connection for Ethiopians. Fresh coffee beans are roasted in pan over a charcoal burner (often scented with small piece of frankincense), then ground by hand with a mortar and pestle, and brewed slowly in a jebena, a clay pot with a spout. Coffee is served with sugar and accompanied by savoury snacks such as popcorn or puffed barley. The buna (coffee ceremony) is an occasion to slow down and savour the aroma and the range of coffee flavours of winey to fruity.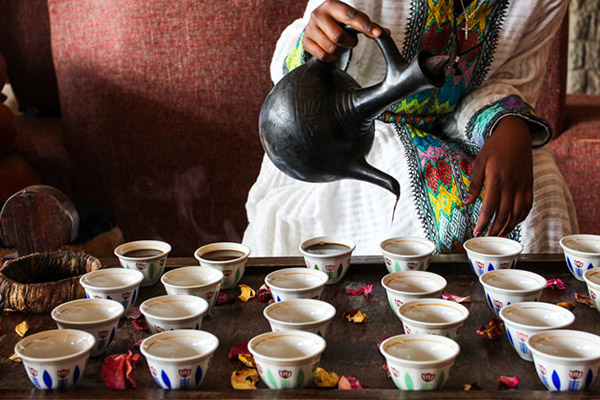 Warning: You'll be offered three cups one after the other - it's considered good manners to drink all three cups of coffee; the cups are tiny, but the impact is potent!
There are plenty of coffee tasting opportunities on our trip to Ethiopia led by renowned scholar
Michael Gervers
.
Ethiopia: Revealing the Country's Fascinating Core
March 1 - 13, 2022 |
Learn more