Wine, beef, and the views!


We've loved to explore Tuscany, dropping in at rustic wineries set on the top of scenic rolling hills, discovering a fabulous little trattoria preparing an authentic 'bistecca fiorentina' and enjoying it with a vintage Chianti Classico. And the views… It's all gorgeous, but those crowds… As beautiful as it is, Tuscany can often seem over-discovered.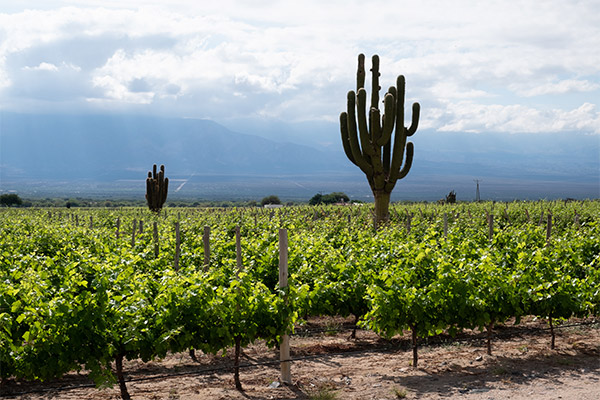 As an alternative
we're heading to Salta,
in Argentina's northwest. A drive around the Salta region takes you to some of the most spectacularly sited vineyards in the world. The backdrop is stunning with dramatic canyons, red mountain ranges, and desert landscapes. Alpacas roam freely and locals dress in the traditional colourful clothing of the altiplano. Our favourite wine route is the drive from Salta to Cafayate.
The road meanders through the stunning purple and red cliffs
of the Quebrada de las Conchas, with vistas of vineyards and mountains as far as you can see. The stops for winery visits along the route are magnificent.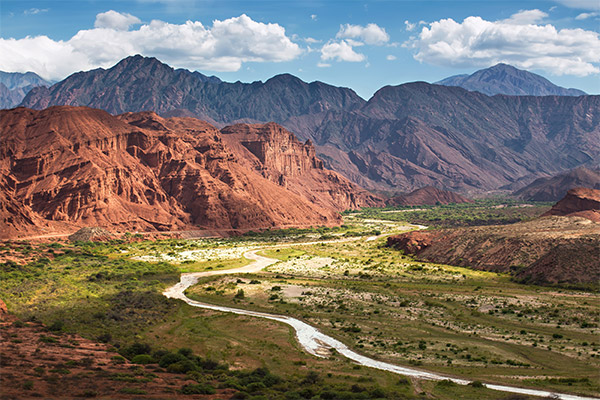 Quebrada de las Conchas
The wineries range from the historic to the modern. One of the most beautiful tasting vistas is at Piatteli Vineyards. At 5600 feet about sea level,
the vineyards stretch towards the high desert mountains.
At Bodega Colomé, the gorgeous estancia is home to the James Turrell Museum with amazing works by the American light and space artist.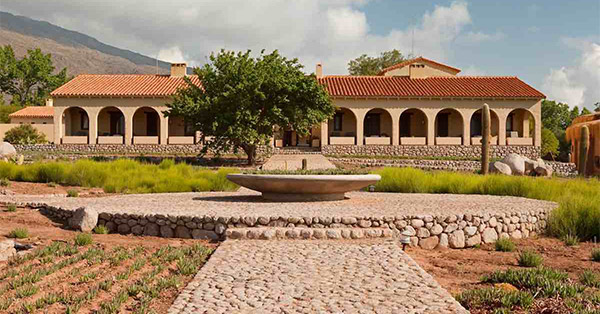 Hacienda Colomé
Winemaking in Salta is a high-altitude affair and Argentina's signature grape varieties perform exceptionally well here. Torrontés is the undisputed star. Produced only in Argentina, this grape type has acquired a cultlike following for its aromatic tasting notes. Traditional red varieties include Malbec and the opulent and earthy Tannat. These are some of the most terroir-specific wines in the world and the winemakers are keen to share their philosophies around successful wine production.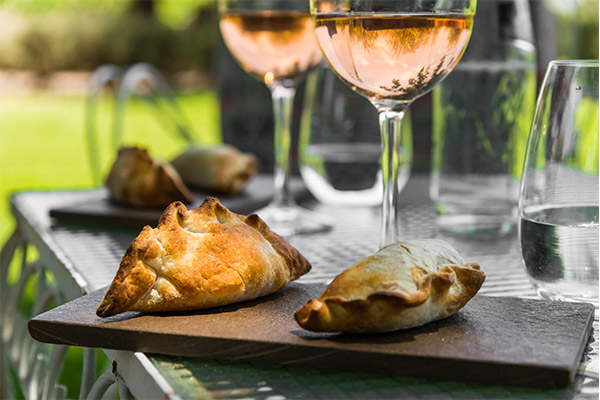 Empanadas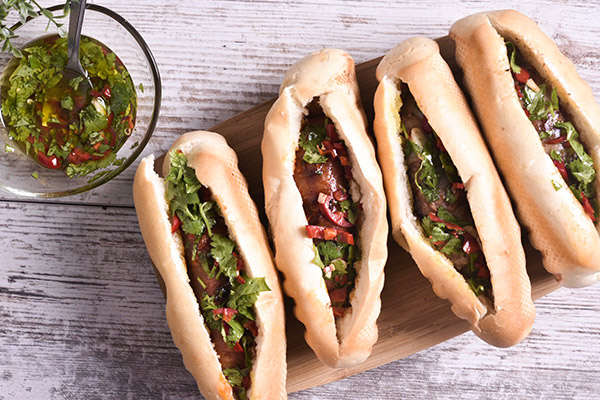 Choripan with chimichurri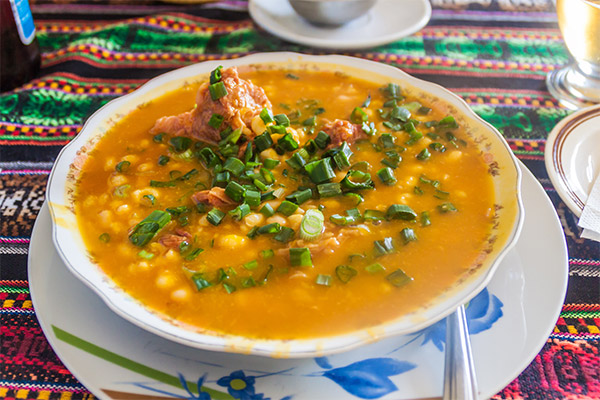 Locro
The cuisine is becoming a major attraction with innovative flavours mixing ancient recipes and criollo techniques. The famous Argentine parilla (the name for both the metal grate used to grill meat as well as the full Argentine meat-eating extravaganza) begins with chorizo sausage, moves into ribs, and finishes with vacio (flank steak) and matambre (the belly cut). The pretty colonial towns and the gorgeous haciendas converted to boutique hotels add to the gastronomic pleasures. Don't miss this!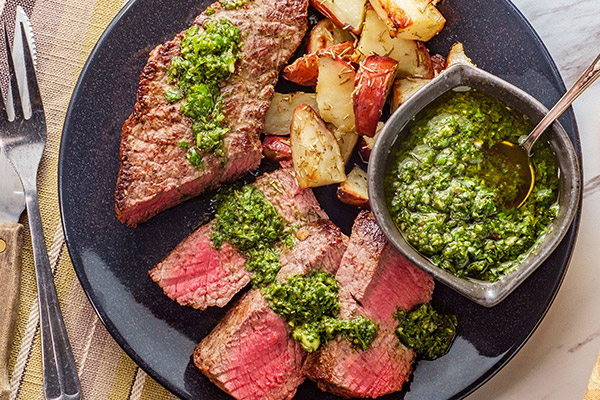 Steak with Chimichurri