Every year in early spring I plant seeds for growing my own herbs. Once they're thriving (some are already!), one of my favourite ways to use them up is to make infused simple syrups for cocktails.
Making your own simple syrup is, well, simple.
Combine in a small saucepan:
1 cup of water + 1 cup of sugar + 1 loosely packed cup of fresh herbs
Heat on medium until sugar dissolves. Pour the syrup into a jar, leaves and all, and let it steep until completely cooled. Then, remove and discard the leaves. Put the lid on and store in the refrigerator for up to a month.
And now, for my cocktail recipes!
"I once attended a cooking class in Italy to learn how to make proper
Italian basil Pesto from an Italian grandmother. Her secret was
to chop all ingredients by hand for the best results!"
– Laurielle Penny
INGREDIENTS:
5 Strawberries (medium)
2 oz Basil simple syrup
4 oz Lemonade
1 1/2 oz Vodka or gin

Muddle four strawberries well, then combine all ingredients in a glass with ice. Garnish with the remaining whole strawberry.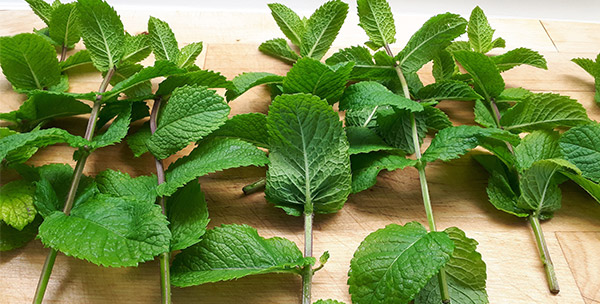 "Fresh mint will always take me back to my travels in Morocco, where I
savoured my mornings at our traditional riad sipping fresh mint tea."
– Laurielle Penny
INGREDIENTS:
2 oz Mint simple syrup
2 slices Cucumber
1 tbsp Lime juice
2 oz Vodka or gin
Combine ingredients except alcohol in a shaker and crush with a muddler or spoon. Add your vodka or gin and fill with ice. Cover and shake, then strain into a chilled martini glass. Garnish with a cucumber slice.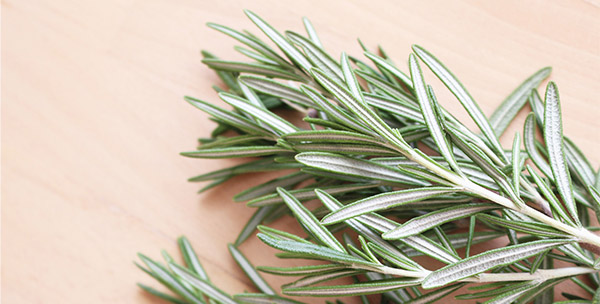 I first had this cocktail while sitting on a relaxing restaurant patio in Amsterdam.
I was travelling alone with a good book in tow, but I ended up mostly people watching."
– Samantha Clark
INGREDIENTS:
¼ oz Rosemary simple syrup
2 dashes Orange bitters
1 oz Rye Whiskey
Combine all ingredients in a rocks glass, then add ice and stir. Garnish with a small rosemary sprig and an orange peel.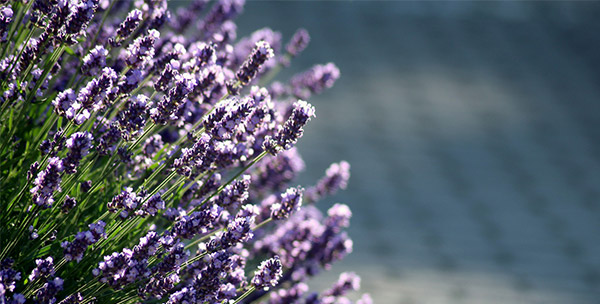 Lavender, although part of the mint family, isn't technically an herb. However, its ability to secrete oils and aromas act similar to an herb for culinary purposes.
"In the lavender fields of Provence, a sea of purple covers the rolling hills and the warm sun heats up the delicate flowers emanating a sweet smell in the air which entices the buzzing bees in to taste the nectar. A sight and sound I remember fondly."
– Debbie Ross
INGREDIENTS:
2 tsp Lavender simple syrup
1 Lemon wedge
1 oz Gin
1 oz Sparkling wine or champagne
Combine simple syrup and gin in a cocktail shaker with ice, squeezing the lemon wedge before dropping in. Shake well to chill, then pour into a champagne glass and top with sparkling wine. Garnish with a lemon twist.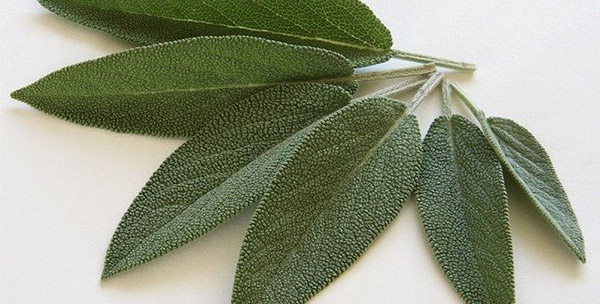 "Sage is an essential part of the famous Tuscan white bean dish, which I make
many times every spring. Plant it in your garden and it will come back
year after year, bigger and bigger."
– Samantha Clark
INGREDIENTS:
½ oz Sage simple syrup
4 chunks Pineapple
½ oz Fresh lemon juice
2 oz Tequila
Muddle the pineapple in a cocktail shaker, then add remaining ingredients plus ice in a cocktail shaker. Shake well, then strain into a chilled coupe glass.
CHEERS!