Worldwide Quest's President, Lewie Gonsalves has made numerous visits back to his native country,
India.
Over 40, in fact!
Here's what he has to say about the best accommodation options the country has to offer:
New Delhi: The Oberoi

I have many wonderful memories of my stays at this exceptional hotel overlooking the UNESCO World Heritage Site of Humayun's Tomb and rounds of golf, with my father, at the nearby, historic Delhi Golf Club.
The hotel has recently been renovated to include interiors that combine state of the art clean air technology with superb common areas, luxurious rooms and some of the best restaurants in the city.
Varanasi: Taj Nadesar Palace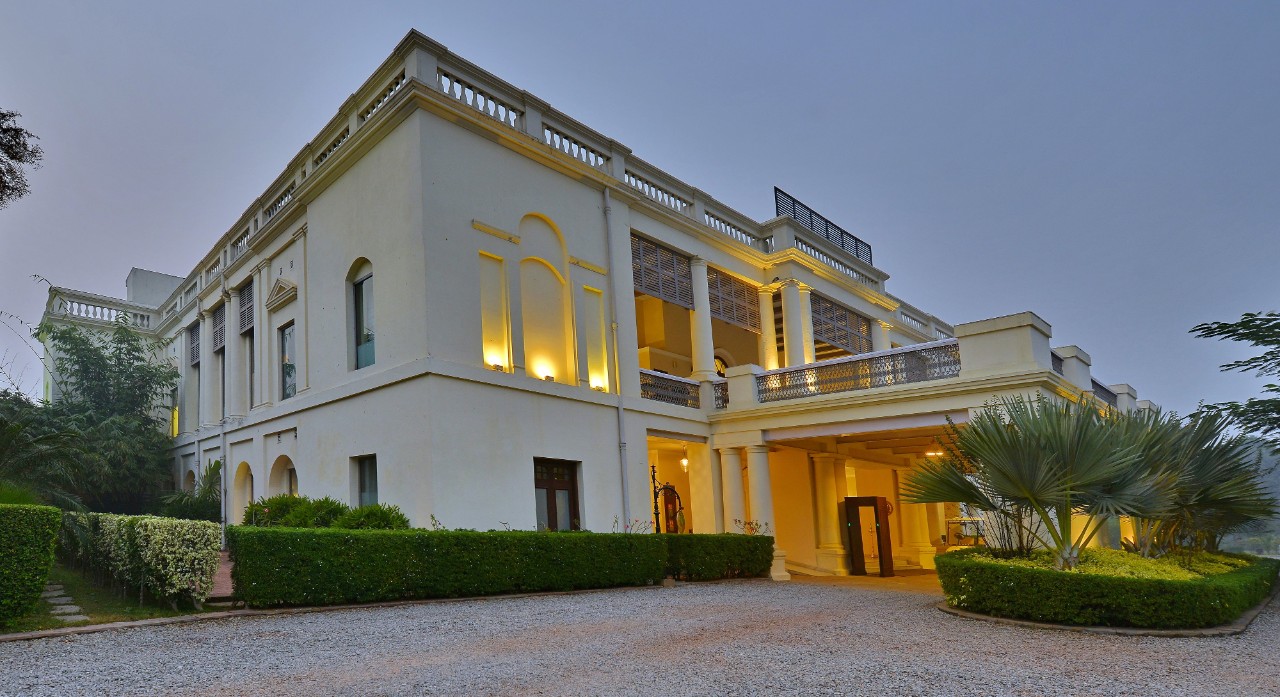 My memories of Varanasi include this historical palace that sits amid mango orchards and jasmine fields. At the end of a day exploring the mysteries of this ancient city, I remember relaxing at the superb Jiva Spa, meals on the sun terrace and barbeque dinners by the pool.
Jaipur: Jai Mahal Palace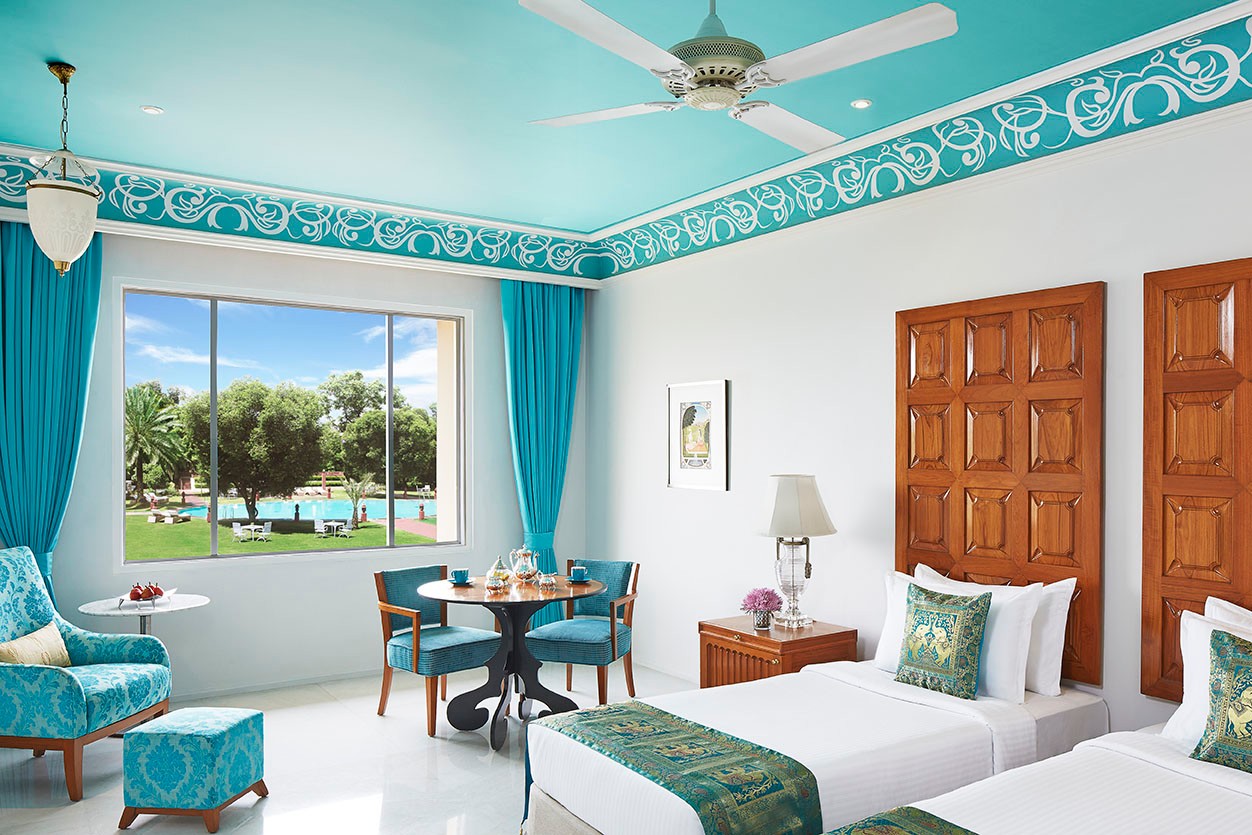 There are many places to stay in Jaipur, but this 18th-century palace, which is spread over 18 acres in central Jaipur, is one of my favourites. Built in the Indo-Saracenic style, it has been refurbished and the warmth of its staff is apparent as guests are welcomed with roses, jasmine and sandalwood.
Jodhpur: RAAS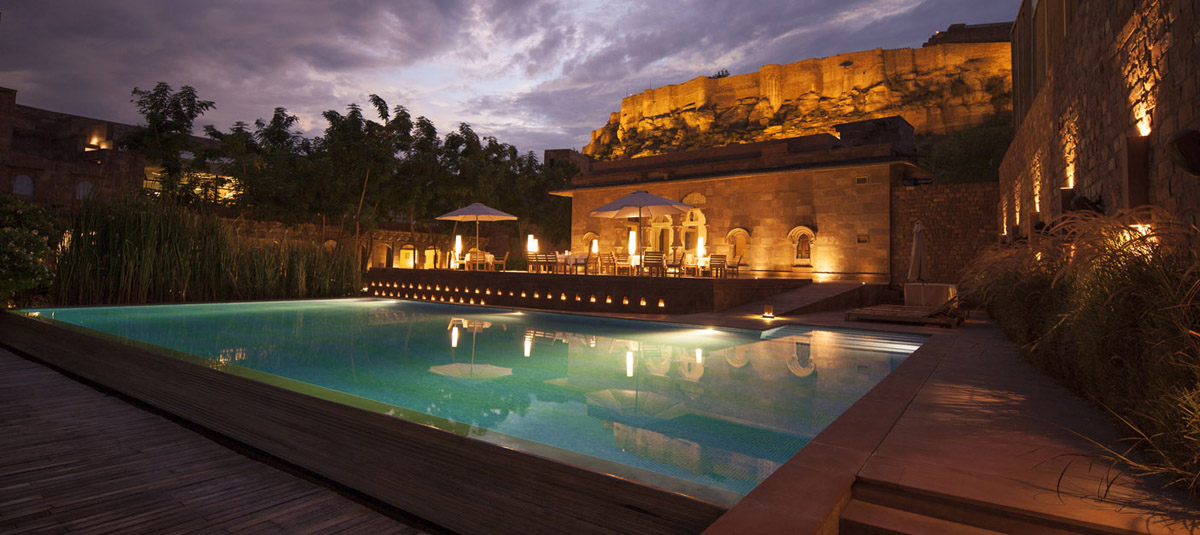 Sipping a cool beverage at this fascinating hotel in the middle of the Blue City of Rajasthan, with impressive views of the Mehrangarh Fort is a definite highlight of my visits to Rajasthan. Inside, I love the decorations which have preserved a mixture of old and new using the traditional pink sandstone of Rajasthan with dashes of blue that makes the city famous. The rooftop restaurant has been touted as having the best views in India and is beautifully lit at night.
Narlai: Rawla Narlai
Once a hunting lodge and one of the Jagir Villages of Jodhpur's Royal family, Rawla Narlai is a 17th century stunning rustic heritage property surrounded by nature, the Aravalli Hills and a grand granite rock called Elephant Hill.
And, one of my most incredible experiences is the meal in the 16th century step-well of Narlai, surrounded by oil lamps and complete with a regal Rajasthani meal.
Udaipur: Devigarh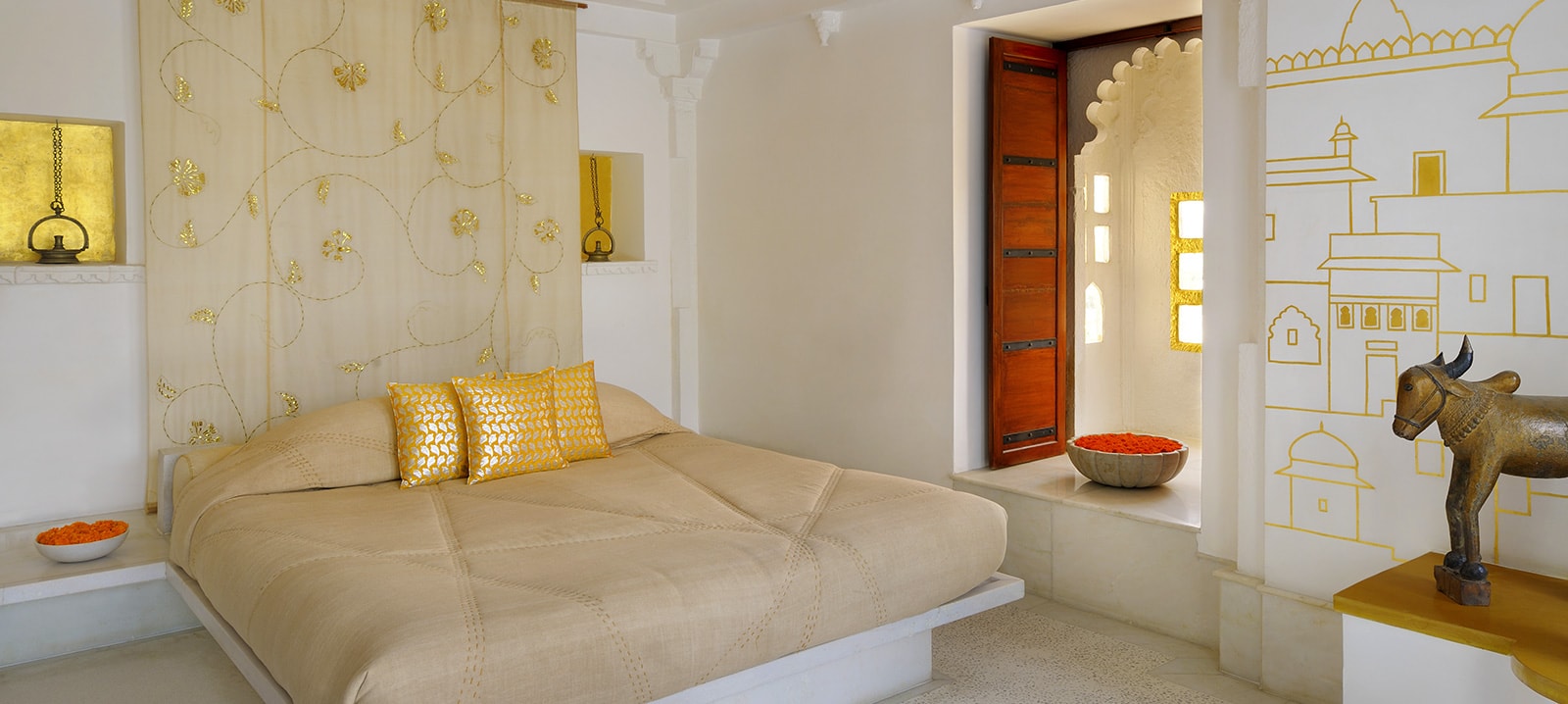 Touted by Conde Nast as "India's most beautiful spa", this is an 18th century palace fortress turned luxury boutique hotel over a 15 year restoration that matched its former glory. Gold, local marble, semi-precious stones, pale hues.
I felt like a maharaja watching the village below while relaxing and watching the sunset over the Aravali hills!
Hyderabad: Taj Falaknuma Palace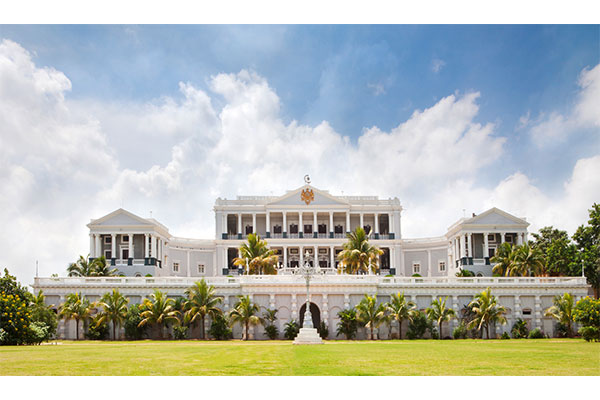 I love to Watch the reaction of my fellow travelers when we arrive at Falaknuma Palace, this former residence of the Nizam of Hyderabad. Wow what an amazing place is the most common response as we explore this exquisite hotel which has hosted, Nizams, European royalty, enchanting Begums and Heads of State. At 2000 feet above the city, it has been described as a Palace in the Sky and has large Venetian chandeliers, rare furniture, grand marble staircases and gurgling fountains, priceless statues, and objects d'art, stained-glass windows, a world-class collection of crystal as well as the Mughal, Rajasthani and Japanese gardens personally conceived by the Nizam.
Pondicherry: Palais de Mahe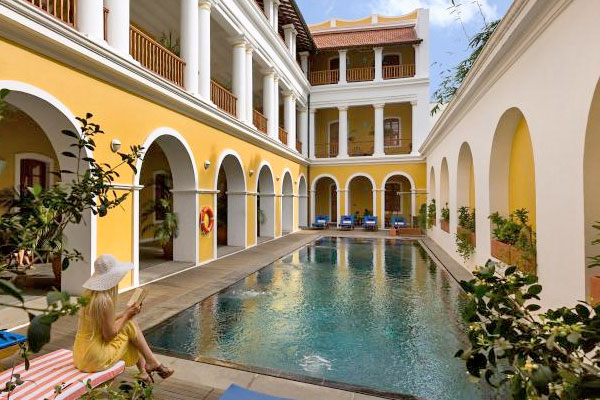 Growing up in India, I had always wanted to visit Pondicherry and now, after numerous visit, my favourite place to stay is Palais de Mahe. Bathed in breezes from the Bay of Bengal, this serene heritage-style hotel is what Pondicherry stays are all about: plush rooms jam-packed with historical character, a private pool, outstanding Indian-European fusion cuisine, and plenty of colonial-inspired charisma.
Kochi: Brunton Boatyard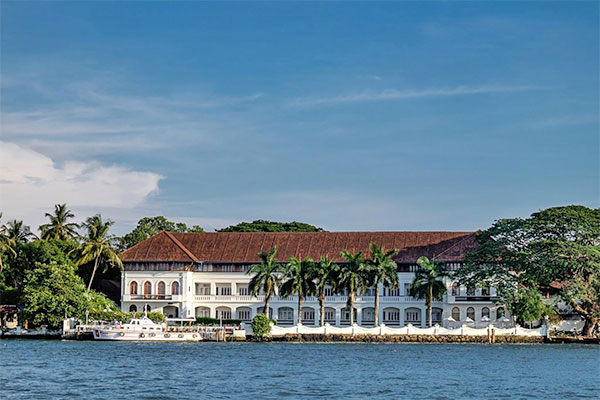 Brunton Boatyard hotel pays homage to historic Fort Cochin, India's oldest European settlement, with its grand colonial-style. It is a sprawling and sumptuous five-star retreat built on the ashes of a Victorian shipyard in the style of a colonial-era palace. It has British, Portuguese and Dutch architectural influences and is minutes away from the heart of Fort Kochi. My favourite memory is of an Indian Wedding held on the premises set against the backdrop of Kochi harbor.
Shimla: Wildflower Hall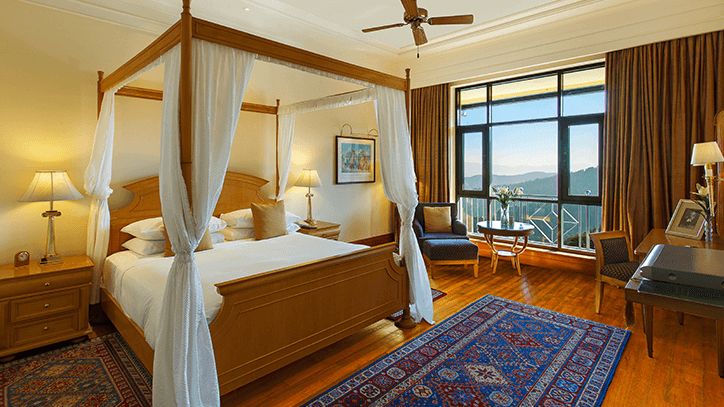 When studying history in school, I learned that the British retreated to Shimla, in the foothills of the Himalayas, to escape the oppressive Indian summer. And, Wildflower Hall, the former residence of Lord Kitchener, commander in chief of the British army, was 'the place' to stay. It exudes the ambience of a grand stately home; with a welcoming lounge, opulent accommodation, a snooker and billiards room, and a well stocked library.
---
See India
for yourself on a Private Journey designed by