A rolling epic in the footsteps of the Mongols, political exiles, and David Bowie.
Read Laurielle's blog on her 2018
Trans-Siberian Railway Adventure
and register now for the May, 2020 journey with study leader Julia Zarankin.
"I could never have imagined such expanses of unspoilt, natural country without actually seeing it myself, it was like a glimpse into another age, another world, and it made a very strong impression on me. It was strange to be sitting in a train, which is the product of technology - the invention of mankind - and travelling through land so untouched and unspoilt by man and his inventions."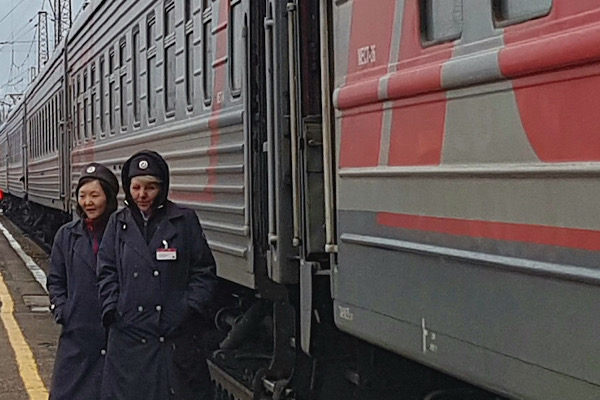 David Bowie in Mirabelle magazine on a journey he and backup singer Geoff MacCormack took on the Trans-Siberian from Vladivostok to Moscow in April, 1973 after finishing the Japan leg of his Ziggy Stardust tour.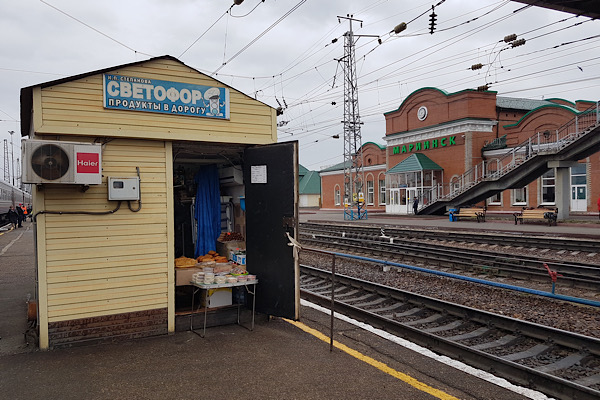 For train buffs, lovers of epic journeys, and David Bowie enthusiasts, I don't think anything beats the Trans-Siberian train trip. The inaugural trip I took in 2018 (and that we're offering again with study leader Julia Zarankin in 2020) is not a journey arranged for conventional tourists; it is a means of public transportation and while there are a few tourists on our train, most passengers are Russians; students, large family groups, and enterprising traders.
Each wagon has a provodnitsa; she checks your ticket as you board, brings you sheets for the bed, and keeps the wagon clean, vacuuming the floors and cleaning the toilets. These ladies are fierce! And definitely not to be messed with. They keep a firm eye on you as you stretch you legs with a walk along the station platform and motion you urgently when it's time to board. These ladies work the entire route from Vladivostok to Moscow, spend two days in Moscow, then turn around and head back on another eight-day journey. The Soviet Union may be long gone, but some things never change including the Provodnitsa uniform. Her default mode is stern, in a mother sort of way. They are the life and soul of the train.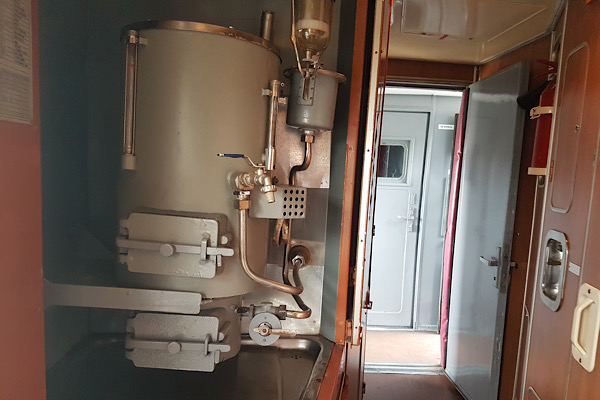 There's a samovar in each wagon with hot water – it's an impressive steaming machine that looks every inch from the age of steam! People walk up and down constantly filling mugs of tea, dehydrated soups, and instant noodles. Equipped with our signature glass and metal tea cups, we stick with the tea. Although there is a dining car which we do use, Russian travellers use this mainly to enjoy a cold beer. We quickly get used to getting off at the stations with 15 – 20 minute stops to pick up a snack at the little stands or to purchase homemade pirozhki (dumplings) from sellers on the platform.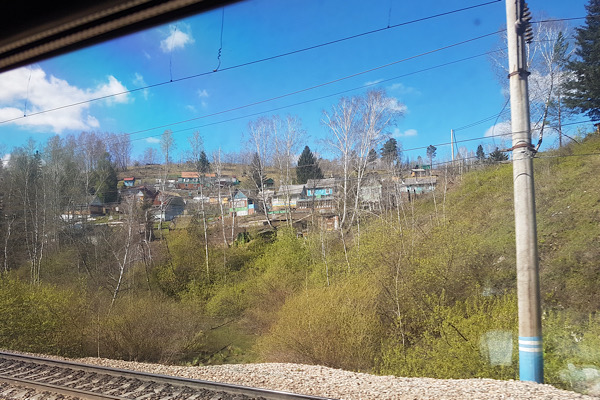 Despite my good intentions to tackle Tolstoy, I only made a start; the scenery is so engrossing. Taiga, birch trees, larch forests, even the rusted remains of warehouses and factories kept me glued to the window. And most of all the sheer, vast space of Russia…. The speed through time zones is hypnotic. The train runs on Moscow time, adding to a sense of being completely in a different time.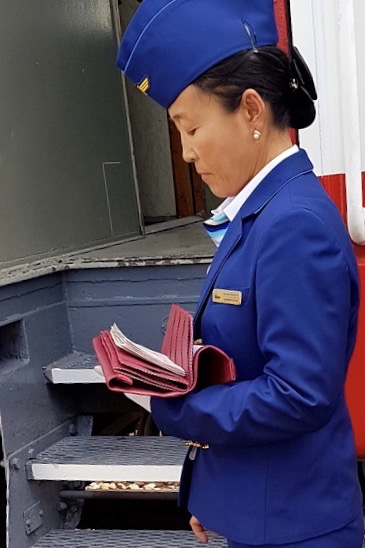 We don't see Mongolia and Russia only by train, however. We are off the train as much as we are on it with a mix of overnight train trips and hotel stays in cities as we explore urban attractions, markets, and cultural sites. Get ready for the trip of a lifetime!
For more on David Bowie's adventures on the Trans-Siberian, I recommend Geoff MacCormack's book "Station to Station: Travels with Bowie 1973 – 1976"
Laurielle
---
Trans-Siberian Railway Adventure
May 14 - 27, 2020
Click here
to learn more