Curators, seniors, entrepreneurs… as I look over the photos of my trip to
Uzbekistan
in 2015, I'm struck by the remarkable women I met.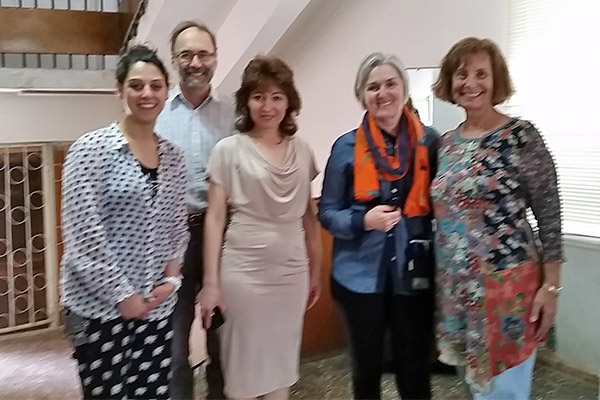 The Ferociously Dedicated Curator
At the "Museum of Forbidden Art" in Nukus, (more properly known as the Savitsky Collection of the Karakalpakstan State Museum of Art ) we met a curator devoted to preserving over 90,000 items including graphics, paintings, and sculptures, as well as thousands of artifacts, textiles, and jewelry, ranging from the antiquities of the region's ancient civilization to the works of contemporary Uzbek artists. The museum is a paradox; here in one of the poorest and most remote outposts of what was the Soviet Union, the region's culture has been preserved and nourished. In what was a 'closed' city, Igor Savitsky assembled this outstanding collection which includes the world's leading collection of dissident Russian avant garde art. This remarkable woman heads up a team of art restorers who are keeping the collection and the cultural history of the Karakalpak people alive.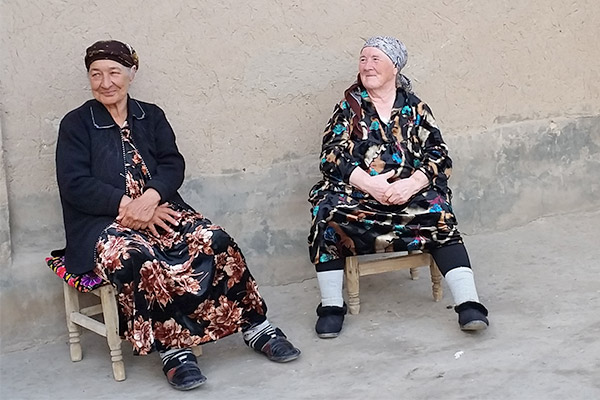 The Stranded Russian Wives
I met 'Olga' on the street, sharing a chat with her neighbour. Her story, born near Moscow, married to a government official transferred to what was then a remote outpost of the Soviet Union, now widowed, is not an unusual one. That she chose to remain living on her own in the small town of Khiva, is less common. Russians make up only about 6% of the population of Uzbekistan. The status of ethnic Russians in Uzbekistan has sometimes been strained as the country shed its Soviet model in favour of a more Uzbek-oriented development. But as Olga told us, "my life is here; my friends are here; this is my home." A remarkable woman ageing gracefully with her adopted community.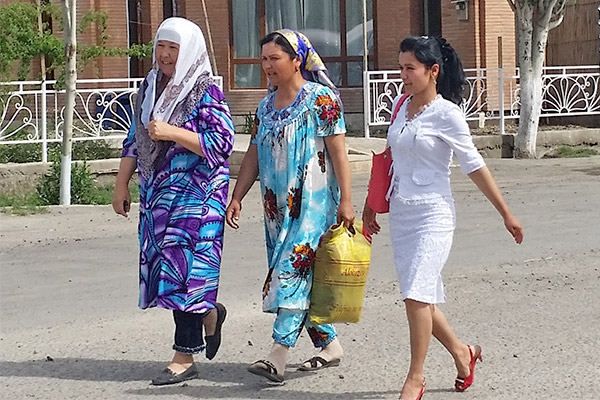 The Traditional Woman Meets Modern
Everywhere I travelled I saw signs of an interesting blend of traditional and modern. Some women wearing long tunics and trousers in colourful Uzbek designs; others in fashion that would be chic in Toronto or Paris. Some women covered their head; others not. Uzbekistan is a secular country and while Islam is the dominant religion, many versions of the faith are practiced, and most are far more relaxed than conventional Islamic tradition. These remarkable women of Samarkand epitomize a very Uzbek culture.
---
Our April tour to Uzbekistan sold out quickly, so we've added a May, 2020 tour for you.
Don't miss out!
Click here.