The Dutch do not use "going Dutch" as an expression, by the way – so you will not hear a Dutch person say: "Laten we Nederlands gaan!" (Let's go Dutch!).
What you do hear the Dutch say a lot is "Gezellig." Hard to pronounce ("he-sell-ick", starting and ending with the typically Dutch 'g' sound) and virtually untranslatable, gezellig encompasses the heart of Dutch culture. It stands for something or someone cozy, nice, homey, friendly, snuggly, fun, comfortable or enjoyable… but no word can really sum it all up. It's a feeling rather than a word. Just about anything can be gezellig. A person can be gezellig. A room or a house can be gezellig. A get together, a party, a coffee date, a picnic or a movie night with your lover can be gezellig.
The Dutch are attuned, in a way we in North America are not, to what conditions foster human flourishing. And that sensibility informs how they plan their cities to make them lively, safe, sustainable, and healthy.
Gezellig
is the over-arching Dutch aim that will guide us when Most Liveable Cities Goes Dutch in May 2019.
I invite you to join Rotterdam-born architecture and planning critic,
Hans Ibelings,
and me and be inspired by lessons from the Dutch on improving the quality of urban life.
Amsterdam & Rotterdam: The Power of Pragmatic Planning.
What more can we say about what makes life in Dutch cities so liveable?
THE HUMAN DIMENSION
The Dutch are known to be awesome planners. Faced with the challenges of flooding and managing a lot of activity in a small country, the Netherlands has developed the expertise to solve many of the big challenges that communities around the world face today, including climate change, rising water, population growth, urbanization and transportation issues. But the Dutch have always kept the human dimension front and centre, emphasizing the quality of life for city dwellers.
Why Dutch urban planning is the best in the world.
Several examples…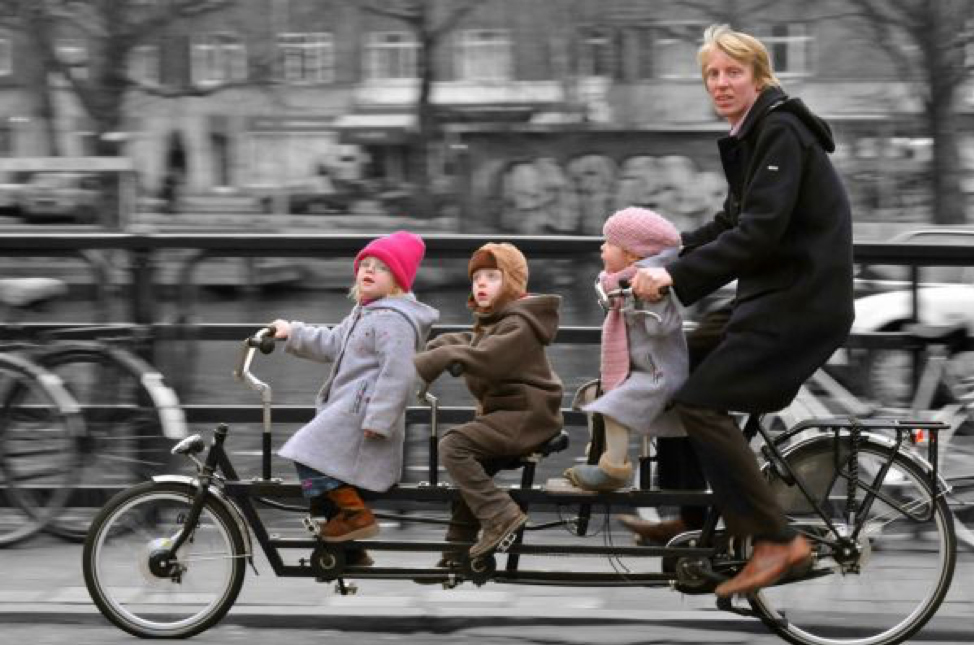 BIKE-FRIENDLY
Dutch cities are contenders for the most bike-friendly in the world. In the Dutch cities, commuters, tourists, and school children whiz to-and-fro on bikes. You'll see cyclists wearing business suits, carrying grocery bags, and even holding umbrellas in the rain. Bikes account for 48% of trips in Amsterdam's core and up to 70% for all trips made to educational institutions. You wouldn't wish someone a safe ride as you part ways because you know everyone will have a safe ride home – the whole city is designed around it.
ARTICLE:
Building the Cycling City: The Dutch Blueprint for Urban Vitality.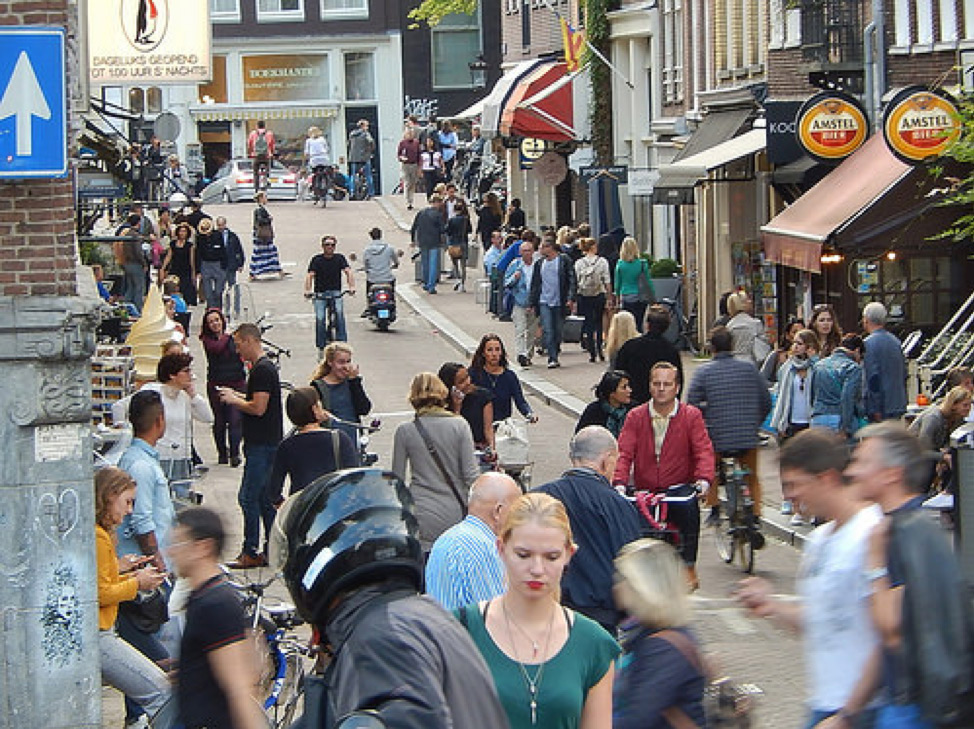 WALKABILITY
Bike-ability does not mean that the Dutch overlook the humble pedestrian. Planners recognize that almost every journey starts or finishes on foot. Amsterdam and Rotterdam are cities that invite people to walk. They are deliberately designed to offer short walking distances to attractive public spaces and a variety of frequent destinations. The Dutch know it's pretty difficult to make a great city without great walking conditions.
PUBLIC SPACES WHERE PEOPLE LOVE TO GATHER
Throughout history, public spaces -- squares, parks, markets – been the public stage where citizens have held celebrations, engaged in social and economic exchanges, run into friends, and encounter other cultures. The Dutch know the power of great public spaces to foster happy and healthy city life. One is never far from a beautiful square or park, whether surrounded by historic gabled buildings in Amsterdam or in and between the ultra-contemporary buildings in Rotterdam.
Amsterdam and Rotterdam do not represent the nostalgic traditional idyll of cities like Venice and Rome. Rather, they are contemporary cities, much like our own. But they recognize that the ability to get around largely without private cars and the presence of attractive, informal and democratic meeting places are fundamental to a healthy and enjoyable urban living. In these ways, the Dutch have much to show us about making our own cities more liveable. In other words, making them more
gezellig!
Time is running out. Better
learn more here
and then call Donna Featherstone at 1.800.387.1483 to sign up.