On our
Inner China
tour, we skip the standard tourist attractions and delve into lesser known locations and cultures to seek off-the-beaten-trail experiences. One of the stops we make on route is at Black Dragon Pool – a magical pond in Jade Spring Park.
Located at the foot of Elephant Hill, the Black Dragon pool is a short walk north of the Old Town of Lijiang, and serves as the town's landmark. Built back in 1737 during the Qing Dynasty, the pond was rebuilt a few times over the years. Within the park's landscapes, you can find a variety of temples, gardens, and the beautiful Jade Dragon Snow Mountain, reflected in the pond's waters.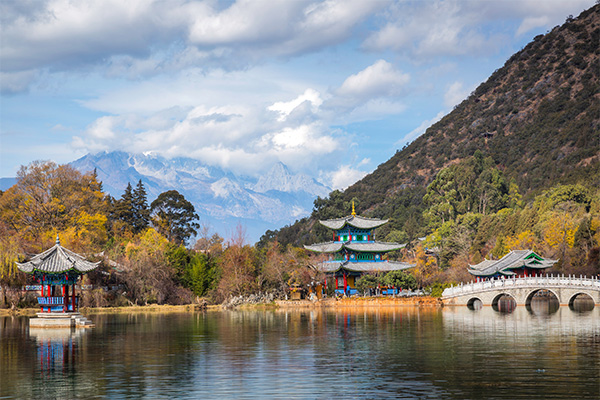 The 40,000 square meter pool provides a haven for nature and wildlife. Specifically, you can find spectacular ancient trees, including a plum, cypress and camellia tree. Planted over 1,200 years ago during the Tang Dynasty, the plum tree's branches are spread out in all directions while its roots twist and crisscross. Next, during the Song Dynasty, the cypress tree was planted. This tree's trunk is so big it takes four to five men to circle it… with their arms stretched out! The baby of the three is the camellia tree, planted during the Ming Dynasty.
Every name has a story behind it, and China's Black Dragon Pool is no different. Legend has it that a long time ago were ten evil dragons who caused much destruction and did great harm to people. One day, Lü Dongbin, one the Eight Immortals of Chinese legends, restrained nine of the dragons and jailed them in a tower. Only the youngest black dragon was left. Ever since, the young dragon was to protect and benefit the people as the price of its freedom. To this day, it is believed that the black dragon lives in the Black Dragon Pool.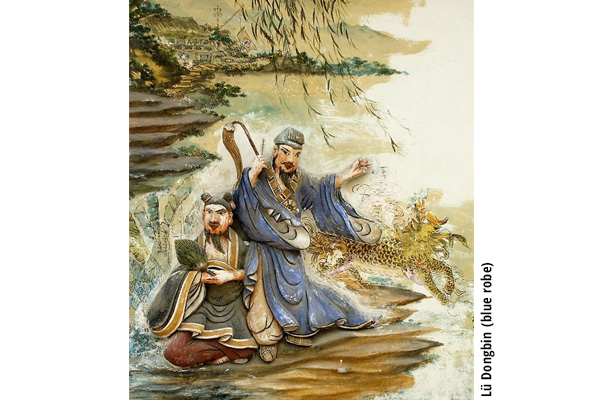 The pool is divided into two parts by a bridge, and although the water is connected, the two sides maintain different colours and the fish on either side never swim to the opposite part of the pool (where the supposed black dragon lives). Moreover, for hundreds of years, this wondrous pool has not once dried up, even in drought years.
If your skepticism meter has turned red by now, let us take you on our upcoming Inner China tour in 2018, where you can discover the Black Dragon Pool for yourself.
Click here to learn more
and request a detailed itinerary for this tour, or call 1-800-387-1483 or email us with any questions you may have.