The country's famous "13 months of sunshine" slogan is not just about the weather. So much is magical about
Ethiopia
from the rock cut churches 'built by angels' to the immense big sky landscapes of the north, to the scent of frankincense accompanying the coffee ceremonies. We had a wonderful time on our recent trip to Ethiopia, and wanted to share with you our top 5 highlights from the tour: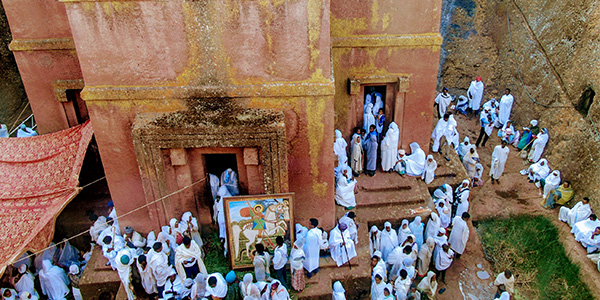 1. St. George's Day
A distinctive memory from the tour was flying to the UNESCO World Heritage Site of Lailbela, known as the Eighth Wonder of the World for its magnificent rock-hewn churches carved into the soft volcanic tuff. Here, we navigated through a cluster of churches, one of which being the large St. George Church on St. George's Day! The event allowed us to meet a variety of people, and made the day very special.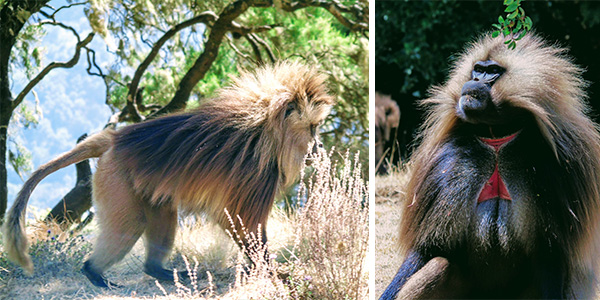 2. Gelada Baboons
A second highlight of the tour was driving up into one of Africa's largest mountain ranges. Listed as a UNESCO World heritage Site, the Simien Mountains are home to some extremely rare animals. One of the mesmerizing animals we were able to see up close is the Gelada Baboon, also known as the bleeding-heart baboon.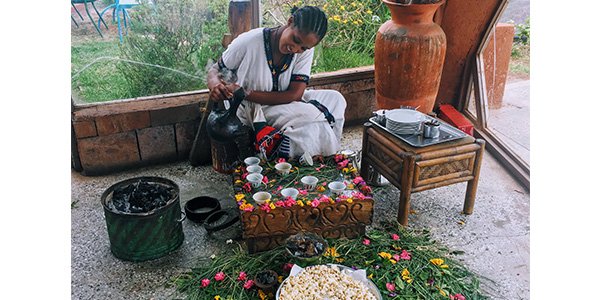 3. Traditional Coffee Ceremony
The traditional coffee ceremony is an important ritual in Ethiopia. On the tour, we participated in a number of coffee ceremonies, ensuring we were awake and ready for our next adventure at all times. We learned about the different components of the ritual, including the incorporation of our three senses. We also learned about the Arab's discovery of Ethiopian coffee beans' use for coffee.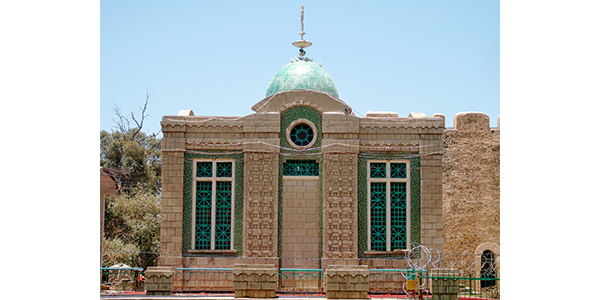 4. Ark of the Covenant
In Axum, we visited a sanctified outbuilding, containing Axum's most famous religious article, the supposed Ark of the Covenant. Here we learned fascinating facts about the building, and the monks who live in it. Monks at the chapel are forbidden from going beyond the surrounding of the chapel, as they cannot abandon the task entrusted to them: to watch over the "Tabot", the Ark of the Covenant, until the day they die.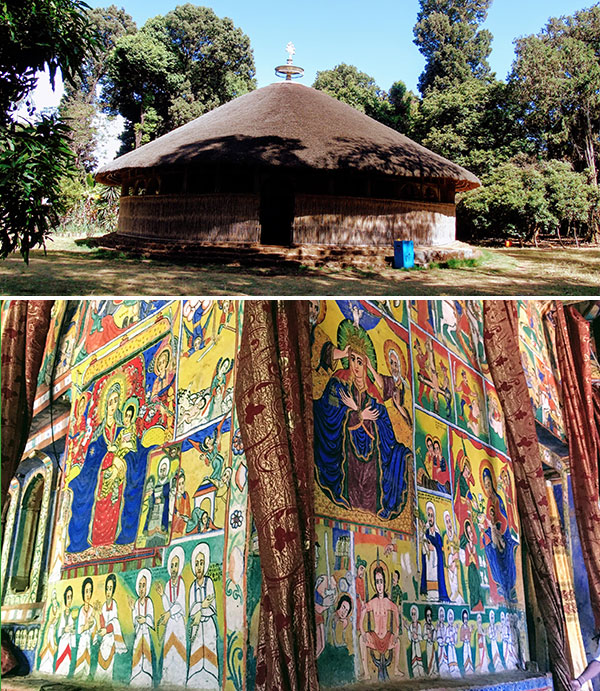 5. Interiors of Churches & Monasteries
The vivid interiors of churches and monasteries caught everyone's eye on the tour. One example is of Lake Tana Monastery (pictured below). From its hut-like exterior, we weren't sure what to expect to find in the interior. When we stepped inside, we discovered walls filled with incredible painting, each different from the next.
---

Are you ready to discover Ethiopia for yourself?
Let us take you on our upcoming tour in 2019, where you can experience all that Ethiopia has to offer!
Click here to learn more and request a detailed itinerary
for this tour, or call 1-800-387-1483 or
email us
with any questions you may have.