Even on the final day of the convention, success was far from certain. Would enough of the delegates, who had spent the humid Philadelphia summer of 1787 arguing heatedly over what kind of government the not-so-united states should have, ratify the constitution and form a new nation?
No one was without misgivings about the document they had created. But in the end most of them signed, urged by Ben Franklin to "doubt a little of his own infallibility, and to make manifest our unanimity, put his name to this instrument."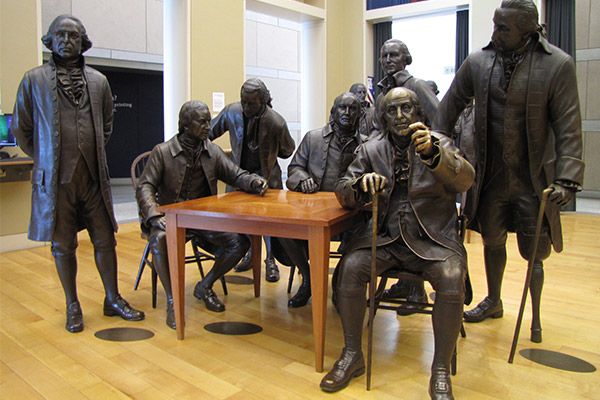 It is this story we will take up on
Conflict and Compromise,
our October 2018
Literary Adventure to Philadelphia.
How (much) were serious differences overcome to create the United States? What questions did the delegates debate that people of all nations still struggle to answer? Discuss timely issues with other curious readers and longtime
Classical Pursuits
leader
Gary Schoepfel
in historic Philadelphia—and get to know its modern side, too.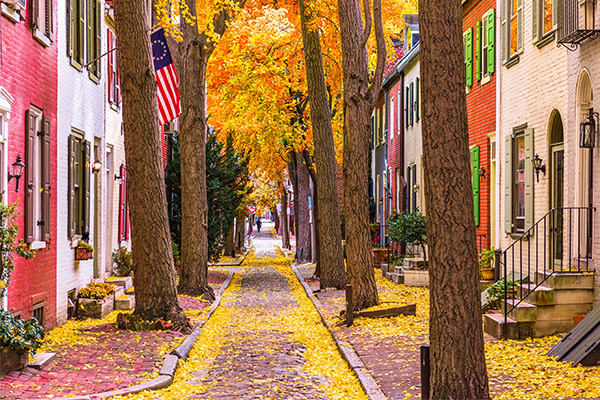 Below we've shared a few links to further reading about this much-underrated city. We love it and think you will too.
To market
The blog
Hidden City
captures the everyday pleasures of Reading Terminal Market, one of the places we will visit.
See the Photo Essay.
A republic, if you can keep it
What ancient Rome may tell us about the founding fathers' experiment.
Read more.
Iconic Philadelphia
From Palladian windows to Louis Kahn, it's all in Philly. We both spent many happy hours in the Fisher Fine Arts Library.
Read more.