The award-winning Fogo Island Inn seems to be on pretty much every traveller's bucket list lately, and for good reason! Aside from the luxurious amenities, the Inn offers an immersive East Coast Canadian experience that's a refreshing remedy to our often hectic lives.
An experience at Fogo Island Inn is made special by the Fogo Islanders themselves. The Inn offers a taste of life as an islander by linking guests with local community ambassadors who take you on authentic experiences around the island.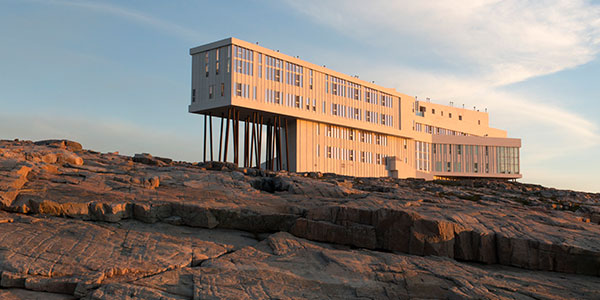 I visited last year, and on one of my excursions, I unlocked a special bit of Fogo magic.
On an atmospheric morning in October, a small group of us set off with full bellies from breakfast to hike along Turpin's trail with our community ambassador, Mary (in the black fur-hooded jacket).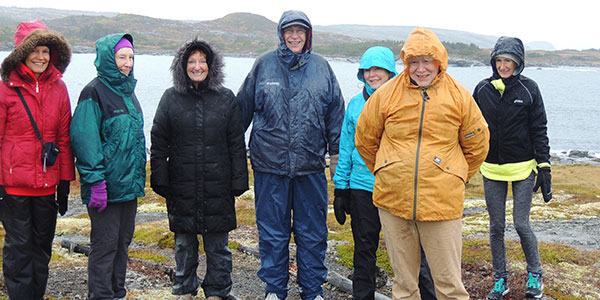 We passed some local sheep…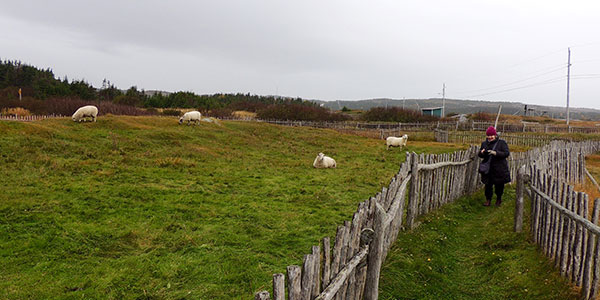 …and Squish Artist's Studio: one of the four residency-based contemporary art venues for artists, filmmakers, writers, musicians, curators, designers, and thinkers from around the world (see it perched on the shore in the distance?)…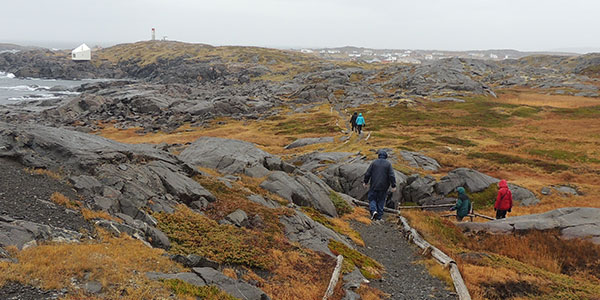 …and then eventually the path led us into someone's yard, and straight up to the door of 'Foley's Shed'. Outside the shed, this friendly gentleman was busy peeling fresh crab legs from his morning haul, and called us over to sample the goods.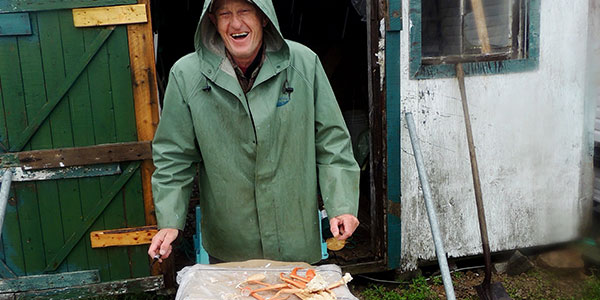 He then told us to "go on inside!", so we opened the door to Foley's Shed, revealing a world of magical East Coast hospitality inside.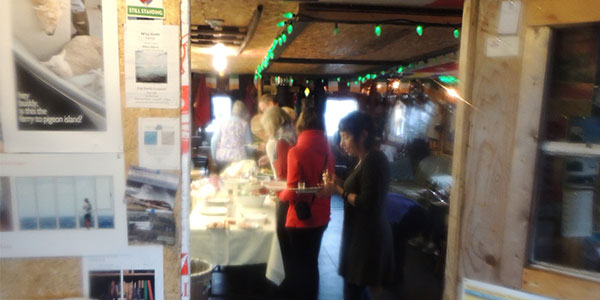 A spread of fresh caught crab legs, homemade crab cakes, bread, jam, potato salad, and foraged greens awaited us, so we hung up our damp jackets over the fire, and dug in! We were also sure to have a generous cup full of Newfoundland Screech (rum) to warm us up.
My (first) plate: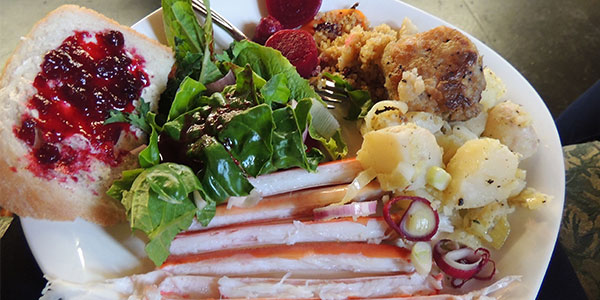 A couple of islanders serenaded us with guitar melodies and folk songs as we enjoyed our delicious lunch. The ambiance inside the shed is so uplifting, that you can't help but get up and give your dancing legs a whirl!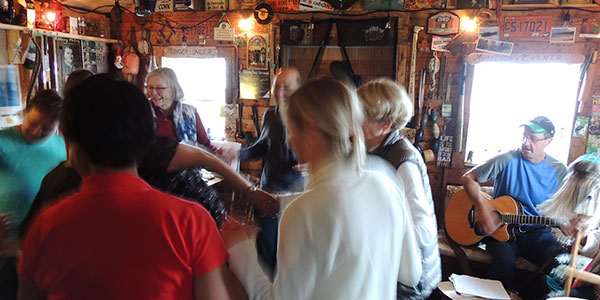 Phil and Maureen Foley have been welcoming locals to their shed for years, and islanders know, "if the green fairy lights are on, there's a party brewing."
That afternoon, our group ate a lot, sang and danced a little, and lingered longer inside Foley's shed. It's a lot of fun embracing Fogo life, and we were all deeply touched by the experience.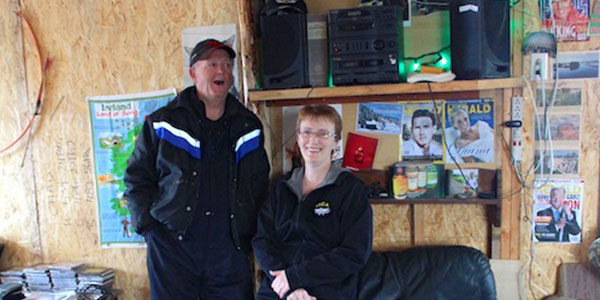 Come with us to Fogo this October, to partake in a Foley's Shed party for yourself!

Tour dates:

Sept. 29 - Oct. 5, 2017
Oct. 13 - 21, 2017
For more information about the Fogo Island experience, contact Amanda Butler at Worldwide Quest:
amanda@worldwidequest.com
/ 1-800-387-1483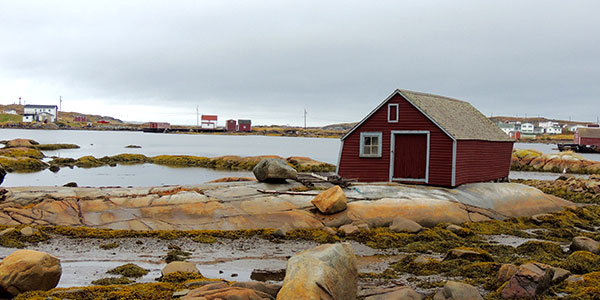 (Above: View out the back door of Foley's Shed)