The onset of spring signifies renewal, vivacity and a flourish of colour and life. In North
India
, this is taken to the extreme, and it makes for one heck of a celebration!
Every year at the end of February or beginning of March, millions of people prepare for
one of the biggest and most ancient Hindu religious festivals of the year.
The Holi festival or "festival of colours" runs for two days, beginning on Full Moon day (Purnima) in the month of Phalgun, according to the Gregorian calendar.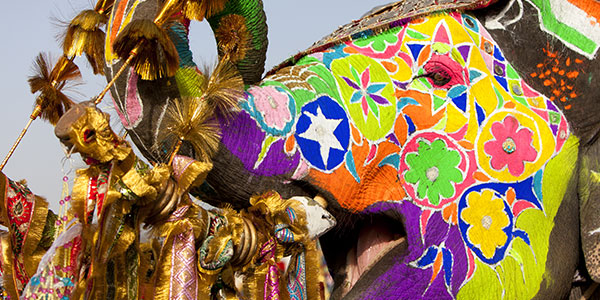 The evening of Day 1 consists of Holika Dahan when a bonfire is lit atop a pile of wood that is often the collective creation of many hands in the days and even weeks leading up to the hallowed ritual. Burning this wood symbolizes the
victory of good over evil
thanks to the popular legend of the demon king Hiranyakashyap. His sister Holika is said to have met her fiery end as recompense for her dubious intentions and desires. Stories, songs and maybe even some dances may be shared around the bonfire, but its wise to save most of your energy for the next morning when the festival reaches its pinnacle.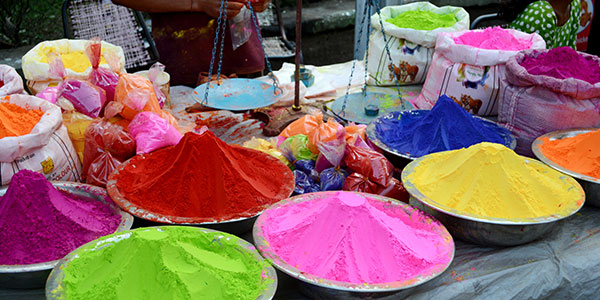 Anyone who's been to one of the bigger Holi celebrations – especially in the Braj region where festivities often continue for a week – can tell you that there's no skimping on colour. Powders, pastes, tinted water, pichkaris (water guns), water balloons – it's all hands and all colours on deck. There's also no age at which it's suddenly taboo to liken your body and clothes (pack some old ones because the colours rarely disappear completely from fabric) to a blank canvas. Chances are, by mid-morning the notion of a blank canvas is lost in the exuberance and joy of people strolling about donning
extravagant mish-mashes of colour and ear-to-ear smiles.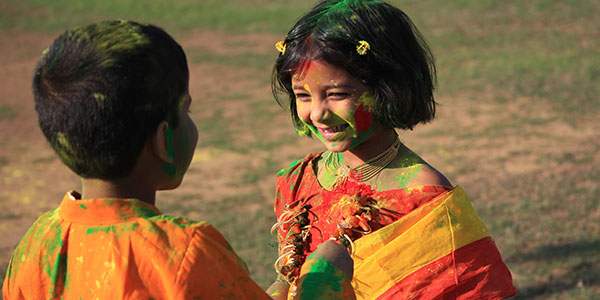 Harkening to another popular legend – that of the lovers Radha and Krishna – the vibrant colours add to a day of love and gratitude. Old grudges are meant to slip away as all look to the coming spring with hope for fellowship and bounties of both food and joy.

Visitors are not only welcome at Holi, but encouraged to take part.
The nature of each celebration differs throughout the sub-continent, and we'd be more than happy to recommend a Holi celebration that suits your fancy.
For all Private Journey inquiries, please email
travel@worldwidequest.com
.