Halloween is right around the bend, and thanks to its macabre iconography of zombies, ghosts, and skeletons, the holiday is often conflated with one farther South—
Dia de los Muertos,
Mexico's
Day of the Dead
, which traces to the pre-Columbian era and stretches from October 28 until November 2. Depending on where you live, you might see images of the iconic, animated skeletons called
calaveras,
invented by 19th-century printmaker Jose Guadalupe Posada and popularized by artist Diego Rivera. Or you might marvel at the tiny, intricately decorated sugar skulls, intended to decorate your home altar, for sale at Mexican markets.
What is
Dia de Los Muertos
all about? For answers, we turned to Lesley Téllez, author of the cookbook "Eat Mexico: Recipes From Mexico City's Streets, Fondas, and Markets." Téllez was born in America but spent four years in Mexico City—specifically to learn more about its culture and food—in 2009. She became so enamored of the nation that she now runs a company hosting food tours in Mexico City and Puebla. Here are a few things we learned: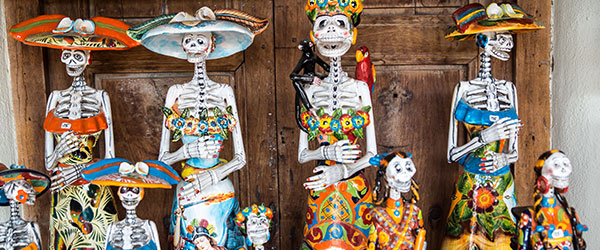 This is a reflective holiday.
Neither joyous nor somber,
per se,
the Day of the Dead is about remembering loved ones who have passed on, and "a time of reflection," says Téllez. "There's definitely peace associated with the feelings of remembering people, remembering your family, and connecting with your current family members or your friends."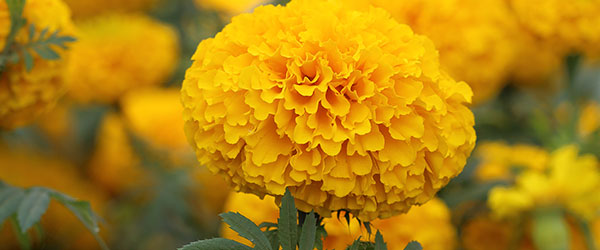 There are a ton of flowers involved.
The thing that surprised Téllez most when she arrived in Mexico City is how vibrant the city became—"so beautiful and sensual"—this time of year thanks to the bevy of flowers that popped up at the market and even in traffic medians. Flowers are a huge part of the celebration, and she saw trucks filled to the brim with marigolds, one of the two traditional flowers along with dark-red, crushed-velvet like
terciopelo.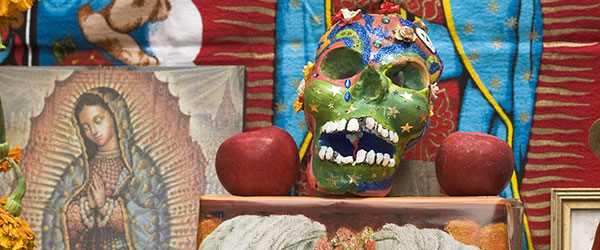 Home altars play a big role.
Those sugar skulls, flowers, and other decorations are intended for home altars, which most of Téllez's friends had in their homes along with photographs of the deceased, candles, and papel picado, a perforated paper that might be engraved with skeletons. If your relative had a particular favorite food, such as enchiladas, you might be able to find a tiny sugar figurine of enchiladas for sale, and could add that to your altar.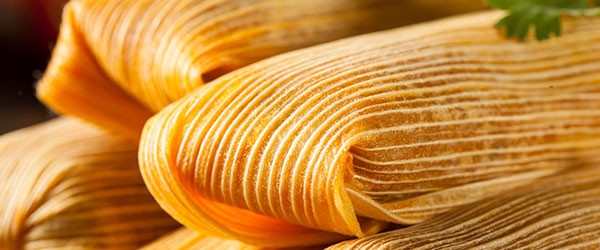 The celebratory foods vary throughout Mexico.
In Mexico City, the typical snack sold at bakeries and supermarkets during this time is called pan de muerto, "bread of the dead," a puffed, sugar-dusted, orange-flavored bread. In the city, it is often dome-shaped with "little knobby parts," says Téllez, but you might also spy some loaves that "are shaped like a little dead person, flattened, with its arms crossed." If you visit someone's home and they have the loaves, you'll likely eat it with hot chocolate. In other parts of Mexico, tamales and atole—"where there are tamales, there's always atole," laughs Téllez—a hot corn- or masa-based drink, might be on offer. In the state of Oaxaca, land of the seven moles, the labor-intensive mole negro, a special dish reserved for weddings and funerals, will make a cameo.
There are few Day of the Dead parties.
"I went to Halloween parties, but no Day of the Dead parties," recalls Téllez. A big part of the celebration in less urban areas is to visit cemeteries on November 2, which are festooned with flowers and filled with people visiting their ancestors.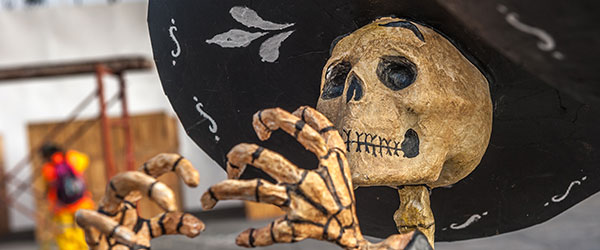 It's very different from Halloween.
Although Halloween is also celebrated in Mexico, "there's kind of this big… simmering resentment about Halloween overtaking the day of the dead celebration" in some corners, says Téllez. "A lot of people view it as just another piece of gringo culture that's been exported to Mexico and is an imperialist sort of thing," she notes. "You have people who refuse to celebrate Halloween, for sure." There are some that marvel, "You're dressing up your kid and having your kid go ask for candy?" she says. It's quite different from the quieter
Dia de los Muertos,
a reflective "time of fellowship," she says.
From
October 25 - November 3, 2022,
we're joining in the Day of Dead. We will read and discuss the works of two extraordinary Mexican writers, much concerned with death – Juan Rulfo's legendary novel Pedro Páramo and selected poems by Octavio Paz, one of the most influential writers of the 20th century.
Click here
to learn more and view the detailed itinerary.