'Samarkand—Recipes & Stories from Central Asia & the Caucasus'
by Caroline Eden, Eleanor Ford.
Over hundreds of years, various ethnic groups have passed through Samarkand, Uzbekistan, sharing and influencing each other's cuisine and leaving their culinary stamp.
Samarkand is a love letter to Central Asia and the Caucasus, containing
travel essays,
beautiful
photography
and
recipes
that are little known in the West that have been expertly adapted for the home cook.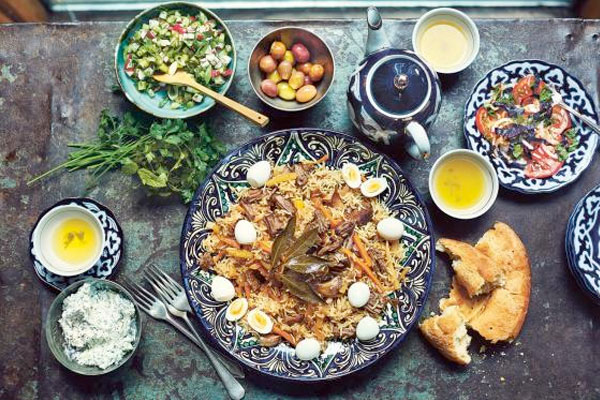 There is an introduction to the region (explaining the ethnic groups - Uzbeks, Tajiks, Russian, Turkis, Koryo-Saram, Jewish, Caucasus, Afghan) with a useful pantry of essential ingredients, followed by an array of delicious dishes. These include Lamb Kebabs with Cinnamon, Cloves & Hot Hummus, Pumpkin Stuffed with Jeweled Rice, Pomegranate & Vodka Sorbet and the all-important breads of the region - non, flatbreads and pides.
Devour a copy of this book...stat!