Gabriel Foley
The Coordinator for the Maryland Breeding Bird Atlas, Gabriel Foley grew up on a small farm in southeastern Ontario, where his curiosity cultivated an appreciation and wonder for nature. After receiving a diploma in fish and wildlife conservation from Sault College, he headed west to Saskatchewan to pursue undergraduate studies in Biology. Subsequently he completed graduate studies on the Common Nighthawk. He then spent a year studying sparrow-weavers in South Africa. He has conducted wildlife surveys across North America and is an enthusiastic proponent of citizen science projects. Most recently, Gabriel worked as a Stewardship Coordinator for the Nature Conservancy of Canada in Saskatchewan, where he also hosted a nature radio show,
The Prairie Naturalist
, and volunteered as Saskatchewan's nightjar survey coordinator for
WildResearch
. Gabriel's current work aims to map out the distribution of birds breeding across Maryland and the District of Columbia. He is an obsessive birder and outdoorsman and is passionate about sharing his love of nature with others!
What travellers are saying about Gabriel:
"[Gabriel's services were] excellent. Would go with him again if the opportunity came up." - Ian D.
"Gabriel was very knowledgeable and continually ensured that our individual interests were being met." - Lynne P.
"Gabriel was very knowledgeable and personable and perfect for this job. He was very considerate ensuring everyone's needs were met and requests listened to." - Elaine B.
Upcoming Tours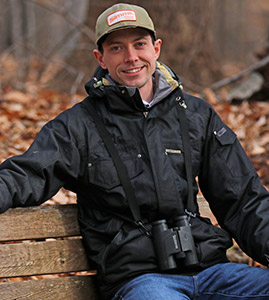 Recent Blog Posts
For more blogs written by this leader, click here.