Lee Groat
Professor Lee Groat has been a faculty member at the University of British Columbia since 1989. His main research interests are the geology of gem deposits, pegmatites, the crystal chemistry of minerals, and economic geology. Many of his projects have entailed fieldwork in remote parts of northern Canada. In 2003 Dr. Groat was elected a Fellow of the Mineralogical Society of America, and in 2009 the new mineral, groatite was named in his honour.
Contact us
to be the first to know when this leader is travelling next!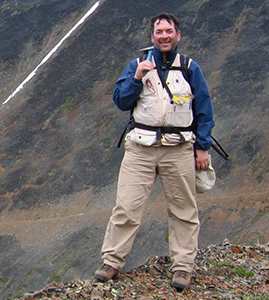 Recent Blog Posts
For more blogs written by this leader, click here.