Julian Dierkes
Julian Dierkes is a prolific commentator on contemporary Mongolia through the media but also on the
Mongolia Focus
blog that he publishes. A Canadian ambassador once reported that Julian's blog posts are read at the Mongolian cabinet table. On a state visit to Mongolia in 2013, David Johnston awarded Julian/ a Governor General's Medallion for his contributions to Canadian-Mongolian bilateral relations. Julian grew up in West Berlin, attended UC Berkeley and later Princeton University, and after a stop-over as a post-doc at Cambridge University, he came to UBC in 2002, first as an assistant professor and now as an associate professor and the Keidanren Chair in Japanese Research at UBC's School of Public Policy and Global Affairs. Vancouver's role as a mining finance capital of the world provided him an opportunity to travel to Mongolia in response to a state visit of then-Mongolian President Bagabandi in 2004. Instantly, he was hooked and has kept visiting Mongolia since then, ultimately travelling there more than 20 times including trips with his wife and three kids for a three-week long stay with herders.
---
"Extremely well informed and connected to Mongolia. Julian was a great communicator and was able to convey lots of information about the economy, history and cultural aspects of Mongolia. Plus Julian was a great story teller." - Joan F., 2019 Mongolia traveller
Contact us
to be the first to know when this leader is travelling next!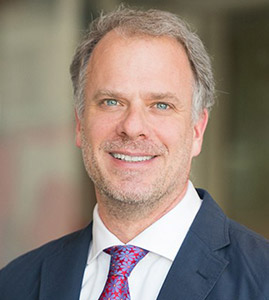 Recent Blog Posts
For more blogs written by this leader, click here.