Crossing Cambodia: Your Way
Choose your dates
15 days | Cambodia | Private Journeys
This trip by road and river takes you from Bangkok into Cambodia and onward to Vietnam, ending in Saigon. It's an unusual route and one that that will surely appeal to lovers of the road (and river) less travelled. After a quick look at the essentials of Bangkok (and the beauty of a Private Journey is that you can add a few more days for a more in-depth stay), you travel overland to the Thai-Cambodian border and the lovely colonial town of Battambang. Then it's onward by river cruiser to Siem Reap, from where you will discover the grand architectural treasures of Angkor Wat and the equally stunning smaller Khmer temples. Another fascinating drive through the countryside takes you to the capital Phnom Penh. Then it's by boat again to the Vietnamese border at Chau Doc and into the Mekong Delta. The road trip concludes in the hustle and bustle of Ho Chi Minh (Saigon). There are bucket list border crossings here and the everlasting appeal of the exotic road trip.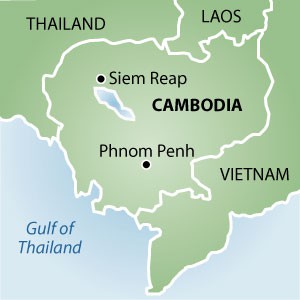 Itinerary at a Glance
| | |
| --- | --- |
| Day | Activity |
| 1 | Arrive in Bangkok |
| 2 | Visit Wat Po to hear the monks' morning chant and the Grand Palace and then by river to peaceful Klong Bang Luang |
| 3 | Drive through the lush Thai countryside and into Cambodia |
| 4 | Explore the French colonial architecture of Battambang and explore the 11th century Wat Banan |
| 5 | Travel by boat past floating villages and across Tonle Sap Lake, then onward to Siem Reap |
| 6 | Tour the spectacular site of Angkor Wat and the ancient city of Angkor Thom with your private guide |
| 7 | Discover the remote temple of Banteay Srei and then by tuk tuk to Ta Prohm, overgrown by jungle |
| 8 | Travel overland to Phnom Penh |
| 9 | Discover Phnom Penh by cyclo, visiting Wat Phnom and the Royal Palace complex |
| 10 | Travel by boat down the Mekong River to Chau Doc |
| 11 | Explore local markets, floating houses, and silk weaving in Cham communities |
| 12 | Discover the university town of Can Tho |
| 13 | Travel by car to the "Pearl of the Orient": Ho Chi Minh City |
| 14 | Discover the highlights of Ho Chi Minh City including the Cu Chi tunnels, the Reunification Palace and the city centre |
| 15 | Depart Ho Chi Minh City |
Download Itinerary
Or call 1-800-387-1483 with any questions or to reserve your spot!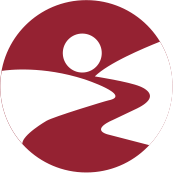 Tour Cost (per person):
From US$4995 per person (based on 2 passengers travelling)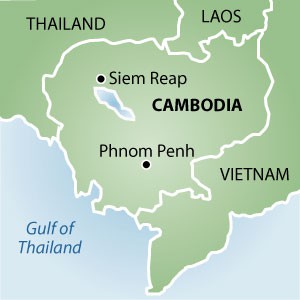 View More Trips In...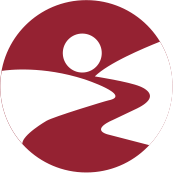 Private Journeys
You may Also be interested in...