China's Yangste River and Tibet: Your Way
Choose your dates
16 days | China | Private Journeys
On what can only be described as the "best of China", you will get to experience many facets of this diverse country. From the bustling cities to the rural countryside and the tradition of Tibet, you will be enchanted by the history and progress in this fast-moving nation. Your trip will begin in Beijing, where you will ride to the legendary Great Wall of China and stand on its famous ramparts. You will visit the Forbidden City with its elegant palaces, pavilions and landscaped gardens, once open only to nobility. In Xi'an you will observe an archaeological wonder: 8,000 life-sized Terracotta Warriors buried with Emperor Qin Shi Huang. An exciting journey by train across the "roof of the world" will take you to Lhasa, the economic, spiritual and cultural center of Tibet. Here you will visit the residences of the Dalai Lama and many of the region's spectacular monasteries. Your adventures continue with a cruise through the Yangtse River, the heartland of China, which will delight the senses as you float beneath limestone cliffs and explore the ghost city of Fengdu. Your adventure culminates in Shanghai where you will take in the old and the new of the largest city in China.
Itinerary at a Glance
| | |
| --- | --- |
| Day | Activity |
| 1 | Arrive Beijing |
| 2 | Visit the Forbidden City with its elegant palaces, pavilions, and gardens and the Temple of Heaven where the oriental emperors worship |
| 3 | Ride to the legendary Great Wall of China and walk along its ramparts |
| 4 | Take a rickshaw ride through the traditional courtyards of the city and view the scenery around the Summer Palace |
| 5 | Fly to Xi'an and tour the Terracotta Warriors buried with Emperor Qin Shi Huang |
| 6 | Fly to Lhasa and spend the afternoon acclimatizing |
| 7 | Tour the 13-story Potala Palace, the winter home of the Dalai Lama since the 7th century |
| 8 | Visit Norbulingka, the Dalai Lama's summer palace, and stroll through its parkland |
| 9 | Board your overnight train for your journey to Xining |
| 10 | On arrival in Xining transfer from the train to the plane. Fly to Chengdu |
| 11 | Visit the Panda Reserve in Chengdu and express train to Chongqing where you will board your boat for your cruise down the Yangtse River |
| 12 | Set sail along the Yangtse River and visit the ghost city of Fengdu |
| 13 | Cruise through the dramatic Three Gorges, beneath soaring limestone cliffs rising sheer from the water |
| 14 | Disembark at Yichang and fly to Shanghai |
| 15 | Take in the sites of Shanghai, from the Jade Buddha Temple, to private gardens and Old Shanghai |
| 16 | Depart Shanghai |
Download Itinerary
Or call 1-800-387-1483 with any questions or to reserve your spot!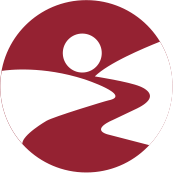 Tour Cost (per person):
From US$5595 per person (based on 2 passengers travelling)
View More Trips In...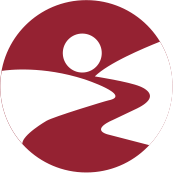 Private Journeys
You may Also be interested in...