Sandy Girvan
Sandy Girvan is an avid traveller and has always infused her sense of humour with a responsible side wherever she goes. She has travelled widely and lived abroad for short periods. Sandy has often gone on solo travels and has had to be aware of every detail to make sure the adventure was calculated.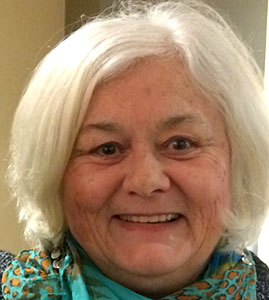 Current Projects
Working in the kitchens of various Seniors Centres in Edmonton dispensing lunches and feeding the homeless.
Memorable Moment
Standing on an ancient lava flow in the Galapagos Islands watching the aquatic iguanas sunning themselves.