Angus An
Chef Angus An is one of Vancouver's most influential chef-restaurateurs, with six restaurants and eateries comprising his restaurant family: Fat Mao Noodles, Freebird Chicken Shack, Longtail Kitchen, Maenam, Popina Canteen, and Sen Pad Thai.

Chef Angus's flagship restaurant, Maenam, has received many local and international accolades, among them 2016 Restaurant of the Year (Vancouver magazine), 2018's Top 25 Restaurants in Canada (En Route magazine), and has been named one of Zagat's Top 200 restaurants in the world. Chef Angus has also twice been invited to cook at a prestigious culinary showcase at James Beard House. In May 2020 Chef Angus was thrilled to publish his first cookbook, Maenam: A Fresh Approach to Thai Cooking.

A flavour-driven chef, Angus's cuisine is rooted in technique; his combined fine-arts and French culinary training allow him to see cooking as a balance of art and science, resulting in recipes built on tradition, innovation and presentation.
Upcoming Tours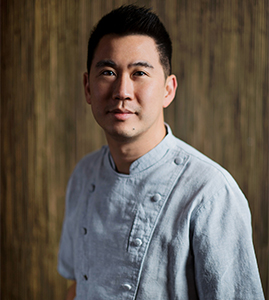 Recent Blog Posts
For more blogs written by this leader, click here.