Julia Zarankin
Julia Zarankin is a Toronto-based award-winning writer and lecturer who regularly teaches courses to lifelong learners. Recently awarded an Excellent in Teaching Award from the University of Toronto School of Continuing Studies, Julia holds a PhD in Comparative Literature from Princeton University. She loves sharing her passion for Russian and European cultural history, as well as nature and birds, with audiences across Canada, including Hot Docs Curious Minds, Glendon College, and the Toronto Public Library. Her writing has been featured in the Globe and Mail, Audubon, Canadian Geographic, The Walrus and Cottage Life, and her first book, Field Notes from an Unintentional Birder, is a Canadian Bestseller.
Contact us
to be the first to know when this leader is travelling next!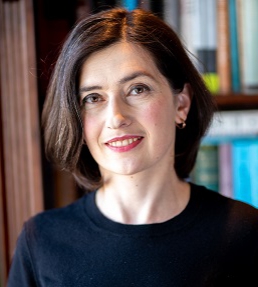 Recent Blog Posts
For more blogs written by this leader, click here.