Wayne Walder
For more than 30 years Wayne Walder has practiced meditation from a number of spiritual traditions. He has chanted Dzikr with Sufi Pir's (saints), sung spiritual songs with Hindu priests, and sat in meditation with Buddhist monks. Wayne has participated in Buddhist ceremonies in the Himalayas and in caves with indigenous people.

He is comfortable with many religious traditions and his multifaith interest has allowed him to work with many spiritual leaders, such as; Pir Vilayat Khan, Swami Rama, Yogi Bajan, R. Carlos Nakai, and the Dalai Lama. He has led groups in meditation at some of the most spiritual places in the world.

Wayne is a practicing Unitarian Universalist minister in Toronto. He has a M.Div. from the U of T and B.A. from the State University of New York.
Contact us
to be the first to know when this leader is travelling next!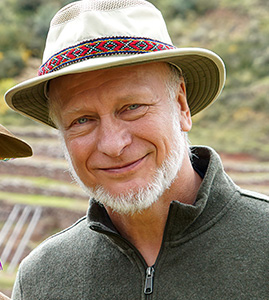 Recent Blog Posts
For more blogs written by this leader, click here.