Georgia
CAUCASUS MOUNTAIN VILLAGES AND BLACK SEA BEACHES
Georgia offers a tremendous variety of dramatic, unspoilt scenery. Located in Eastern Europe, Georgia sits along the coast of the Black Sea. It is a rather mountainous country and is home to some of Europe's highest mountain peaks. Modern archaeological evidence suggests that Georgia is the oldest wine-making country in the world, with some wine samples dating back to 6,000 years BC. In testament to this rich heritage, Georgia's cities and countryside are complete with medieval churches, several of which are UNESCO World Heritage Sites.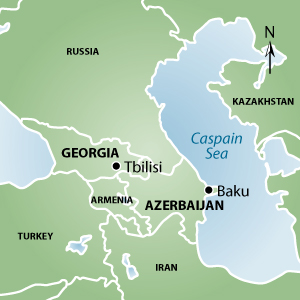 ---
BEST TIME TO TRAVEL
The best time to visit Georgia is May, June or September.
---
GOOD TO KNOW
Georgia is one of the oldest wine producing regions of the world
---
SIGNATURE MOMENTS
Shout your toasts at a traditional Georgian table
Taste wine at the cradle of viticulture
Explore Tbilisi's eclectic neighbourhoods
---
BE SURE TO TRY
• Khinkali (Georgian Dumplings)
• Badrijani Nigvzit
• Lobio (Bean Soup)
---
RECOMMENDED READING
Stories I Stole by Wendell Steavenson
Ali and Nino by Kurban Said
---
VISAS
American and Canadian citizens do not require a visa to enter Georgia.