"Welcome to Antarctica!" As we are helped out of our zodiacs and step foot on the Antarctic continent for the first time,
our One Ocean expedition leader Boris Wise's enthusiasm for what we're experiencing appears to match our own. He may have been here many times before, but this is a place where it would be hard to grow weary of.
After being told which areas are safe for us to wander around in, and which are out of bounds, we are left to explore. Some of our group head up the snow covered hill, stopping to take photos of penguins, others make their way towards a rocky shore. Then it happens.
A loud cracking sound shatters the silence and we all turn as one to see large hunks of the nearby glacier tumble into the sea. After the initial shotgun sharp noise the glacier calving sounds like thunder and we all watch as it creates large waves of new glacier ice mixed with sea ice.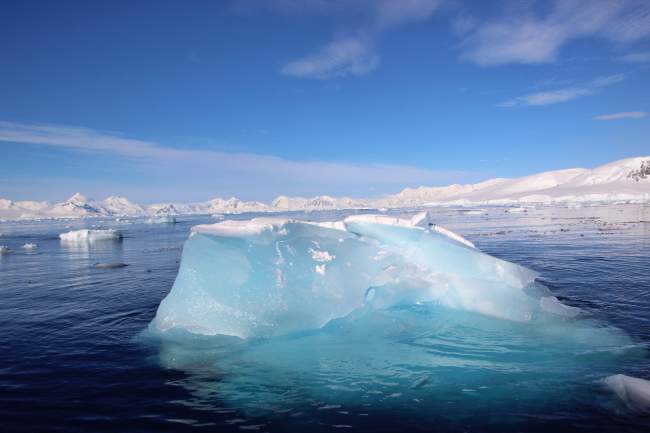 As someone who has dreamt of visiting Antarctica all of her life, it's a moment I'll never forget. What I don't realize at that point is that it will become one of more than a dozen incredible memories of my first visit to the frozen continent.
Take my close encounter with a penguin. We are told we must not go closer than five metres to a penguin, but if we stay still and they approach us, that's the penguin's prerogative.
As one of the curious birds approaches me I crouch down and I soon find myself looking directly into its eyes. As it cocks its head and reaches out to gently bite my glove I'm beaming from ear to ear, thinking the day can't get any better. But by that afternoon the penguin experience is eclipsed.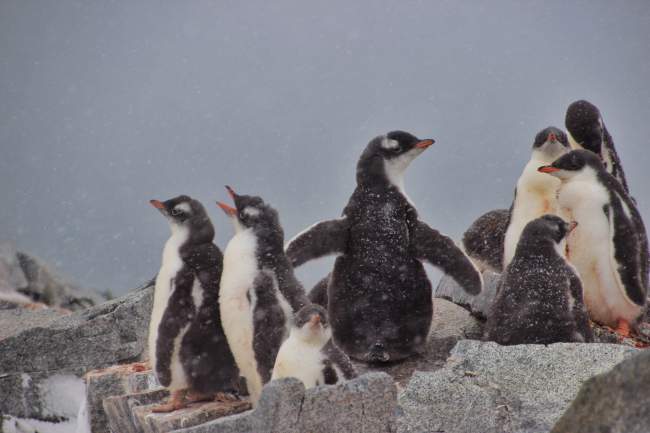 After watching humpback whales feeding from our zodiacs we are slowly making our way back to the ship. Everything is beautiful and calm, the overcast skies creating a silvery day with beautiful reflections of icebergs in the water. Then the blissed out feeling in our zodiac is suddenly replaced by squeals as a humpback rises directly in front of us; the sight of its huge back and the sudden sound of it expelling air from its blowhole catching us all off guard and pumping us full of adrenalin.
Our expedition's program co-ordinator Eva Westerholm is our zodiac guide, and the look on her face clearly shows she's exhilarated as the rest of us. The next day in the popular whale spot Wilhelmina Bay we are treated to another close encounter when a humpback approaches our zodiac and swims underneath us.
It's hard to see just where the whale is in the waters below, and I have a GoPro in the water filming and hoping I might catch something on tape. Then I feel the GoPro shudder a moment before the water around my hand fills with bubbles the whale has sent up our way. This is closer than I ever expected to be, and then the whale lifts its head out of the water directly beside our zodiac, looks at us all with what looks for all the world like a whale smile and gracefully swims away.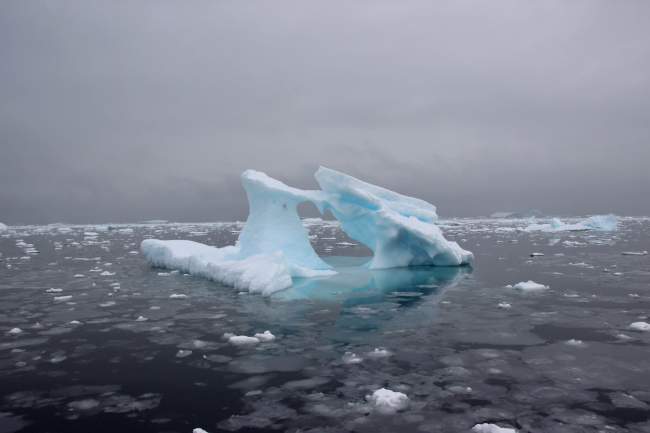 Between the soaring mountains, the ice, the whales, the penguins, the seabirds including albatrosses and the seals – from crabeater to leopard and elephant – there's a lot to see in Antarctica. If you want to go for a particular reason you should plan ahead to time your trip just right.
If penguins are top of your list it's best to go towards the start of the season when you can sit amongst them in pristine snow and avoid the smellier side of penguin life that comes with the build of up guano as the season goes on. If you dream of whale encounters, you're more likely to see them at the end of the season in February and March.
For me, I wanted to see as much of the ice and the Antarctic continent as I could, and so I chose
One Ocean's Antarctic Circle Voyage
which took us down to 66° 52′ S, 66° 38′ W, and included 14 days and 13 nights on the Russian icebreaker
Akademik Ioffe
.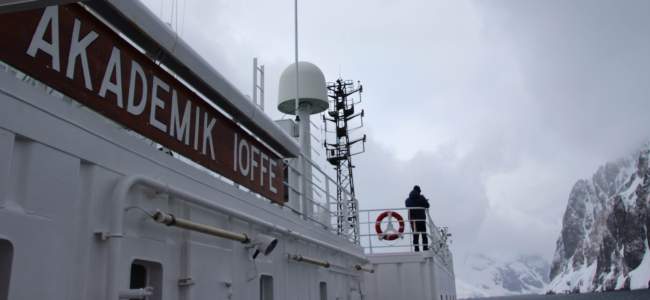 While the
Ioffe
is comfortable and became a very happy home for me and my fellow travellers this is not a cruise ship. Instead it's a working research vessel built for polar exploration.
Cabins are spread out over three decks and include triple shares and twin shares up to superior cabins and suites. There's a comfortable dining room, lounge and bar, a library, and as a special treat for those who love ships, the
Akademik Ioffe
has an open bridge policy, so passengers can join the captain and navigator at any time.
The
Ioffe
and her sister ship the
Akademik Sergey Vavilov
take a maximum of 98 passengers, which is an important number in Antarctic tourism.
Under the International Association of Antarctica Tour Operators (IAATO) rules only 100 passengers may go ashore from a vessel at any one time, which means every passenger on a One Ocean expedition has the chance to take part in every excursion, rather than having to take turns.
The IAATO rules also state that only one ship may visit a site at any time, and ships with more than 500 passengers are not allowed to make landings in Antarctica, which means passengers on larger cruise ships may look but not touch.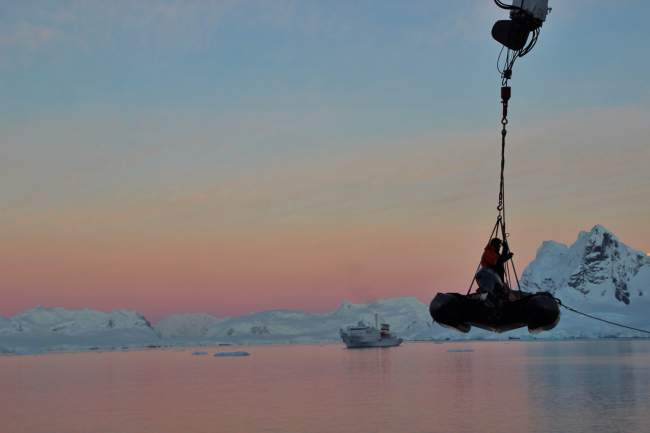 With two excursions a day ranging from visiting working research stations and historic huts to spending time in penguin colonies and cruising around on zodiacs to see seals, whales and other marine life, every day with One Ocean was action packed. With the exception of crossing the Drake Passage that is, when real life encounters gave way to expert talks and sharing memories.
By the time we were returning to real life over the Drake I was full of love for our beautiful planet, and knew I'd been changed by the experience. For so many of us, Antarctica is the trip of a lifetime, and for me the reality was even better than the dream.
Images supplied by the writer, Amanda Woods.