Great architects through Uzbekistan's history have created palaces, mosques, mausoleums and world famous monuments of ancient architecture. Many of these masterpieces did not survive, but by visiting those which have been preserved, it is possible to glimpse into pages of the unique country's history.

Here are our top 5 must-see monuments of Uzbekistan:
1. Ark Fortress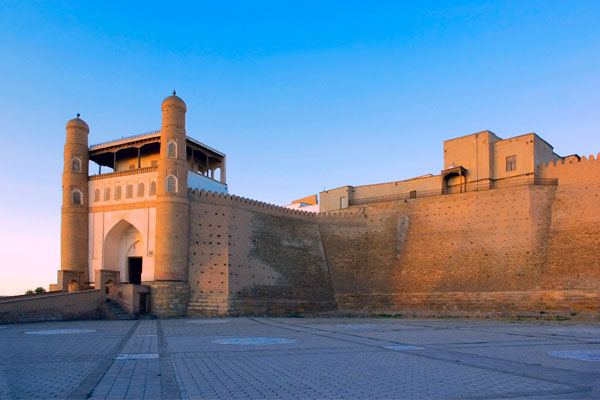 Bukhara's massive fortress is a most impressive architectural wonder. Masked in legend, tourists flock to this grand structure to both admire its existence and gain some understanding of local history. If the walls could talk they would speak of royal dynasties, Mongol conquerors and Bolshevik sieges, all taking place over hundreds of years of history.
2. Shah-i-Zinda Mausoleum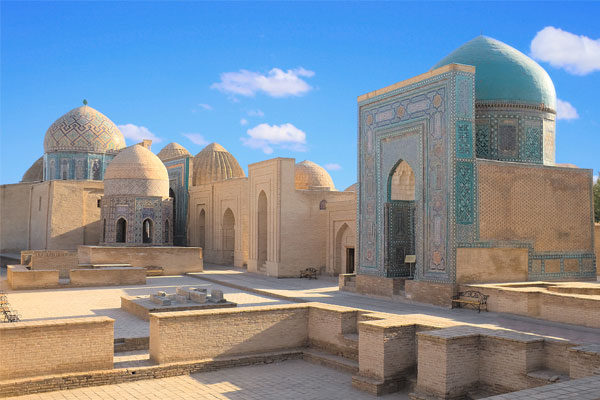 This ancient, sprawling complex features mausoleums and other buildings used for rituals and worship. With intricately carved mosaics, elaborate tile work and arched doors, a visit here reveals architectural gems and fascinating moments in Central Asia's history.
3. Ak-Saray Palace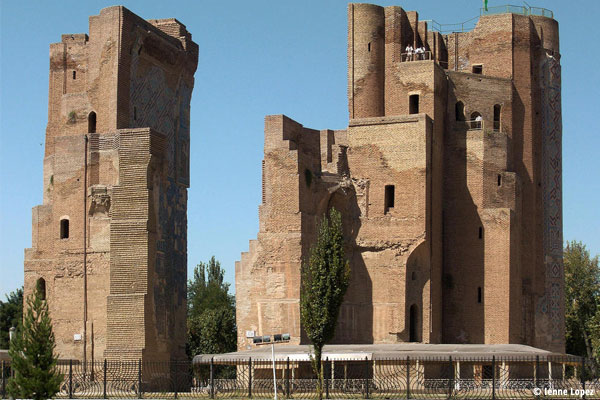 Shakhrisabz is home to many monumental buildings but one of the most spectacular is the ruins of the awesome Ak-Saray Palace. With coloured, glazed bricks that shimmer in the sun, elegant mosaics and splendid calligraphy, this monument is a standout of Uzbekistan.
4. Bibi Khanum Mosque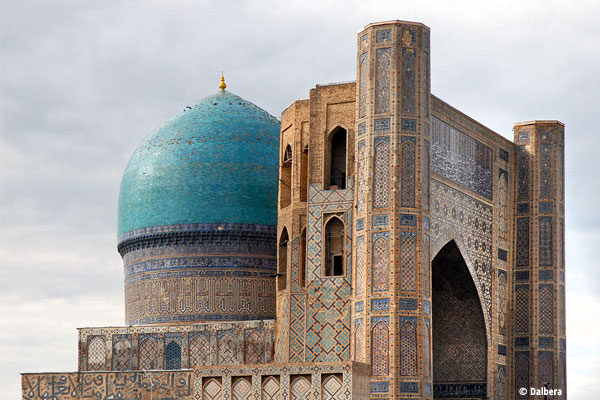 This huge, holy site located in Samarkand was built all the way back in the 14th century. Suffering damage due to earthquakes and the ravages of time, it has now been partially restored and stands as a magnificent example of Central Asian Islamic architecture.
5. The Registan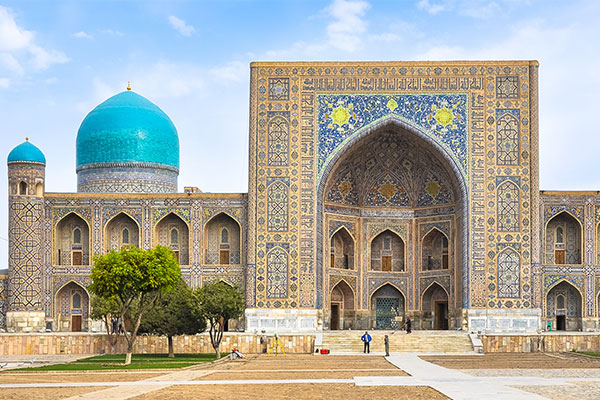 Hailed as one of Central Asia's most recognisable monuments, the Registan's towering minarets, blue domes and beautiful, tiled exteriors are decadently dazzling. The interiors are as exceptional as the facade, so don't miss a visit here while travelling through Samarkand.
Read more about our upcoming tours of Uzbekistan by clicking here.