One of the (many) features that make this Antarctic voyage so special is the quality of the people you will travel with. Experts from Canadian universities provide insight and context to our explorations.
Join your study leaders in the ship's presentation room with state-of-art audio-visual equipment for lectures and seminars on a variety of topics. While on Zodiac excursions and landings, your study leaders provide insights and context to our explorations.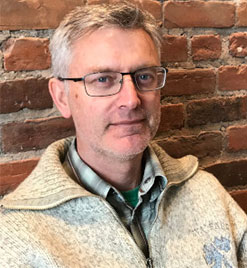 Galen Halverson is a professor of geology at McGill University. He reads the history of our planet from ancient rocks in order to understand how the Earth system has behaved over billions of years. His current research focuses on tectonics, climate change and the evolution of ocean chemistry in deep time and the conditions under which complex life originated. Galen has spent extensive time conducting field research in the Arctic and in deserts across the globe and in the Weddell Sea investigating the sedimentary consequences of the progressive collapse of the Larsen Ice Shelf. He is keen to return to the region to bear witness the ongoing changes to this unique environment and to study the geological vestiges of the break of the Gondwana mega continent.
Please check back with us as we continue to announce our stellar roster of Canadian university study leaders.
---
Your Worldwide Quest Team
Experienced naturalists complement your study leaders' expertise. Together with the exceptional Antarctica 21 expedition team , we will focus on the bird, mammal, and plant life, glaciology, and history, and share years of experience and discovery in Antarctic voyaging.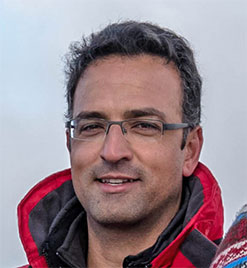 Justin Peter
is a principal of Worldwide Quest and Director of its Quest Nature Tours program. Past President of the Toronto Ornithological Club, he has an encyclopedic knowledge of natural history. Returning on his fifth polar voyage, Justin will lead our evening re-cap sessions.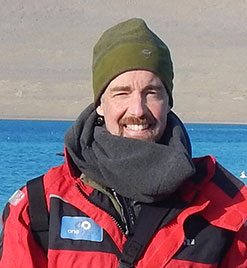 Chris Earley
is an author, award-winning naturalist, and the Interpretive Biologist at the University of Guelph's Arboretum. An experienced Arctic expedition member, he brings a strong interest in animal behaviour.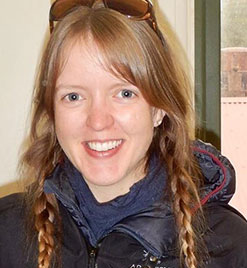 Catherine Jardine
is a data analyst with Birds Canada, based at the organization's National Data Centre in Delta, BC. She has conducted field projects in remote locations around the world and is an experienced Arctic and Antarctic expedition team member.
Voyage to Antarctica with us in 2022.
View our Antarctica 2022 brochure online now!
Click here.