The coldest place on earth is home to some amazing wildlife. What signature species will we be watching for? Here are some of the biggest and our most anticipated!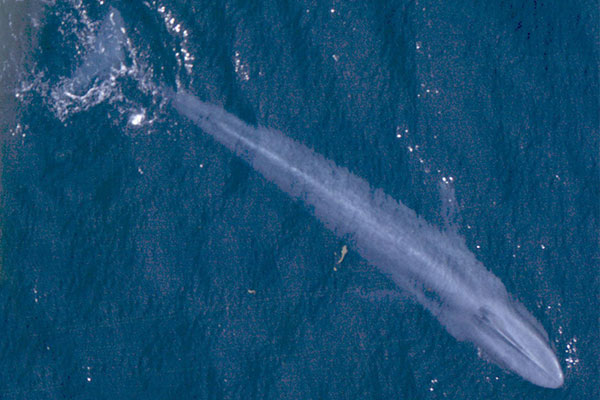 Blue Whale
The world's largest animal at upwards of 30 metres, a number will be returning to the Southern Ocean after spending the austral summer in warmer climes. However, some may be found in Antarctic waters year-round. Although it is not abundant, we will watch keenly for it and other whales as we cruise along.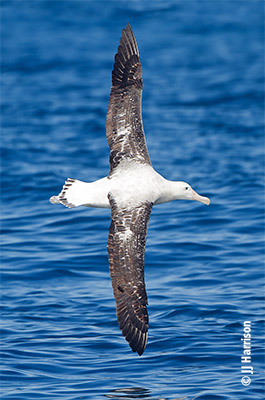 Wandering Albatross

With the largest recorded wingspan of any living bird at 3.5 metres, the Wandering Albatross will be an impressive bird to see during our sea-crossing days where it will ride the wind with minimal flapping effort required. We may have a chance to approach one of their breeding sites, Prion Island, just off of South Georgia, where large youngsters ready themselves for their maiden flights. We may see various other albatross species as well.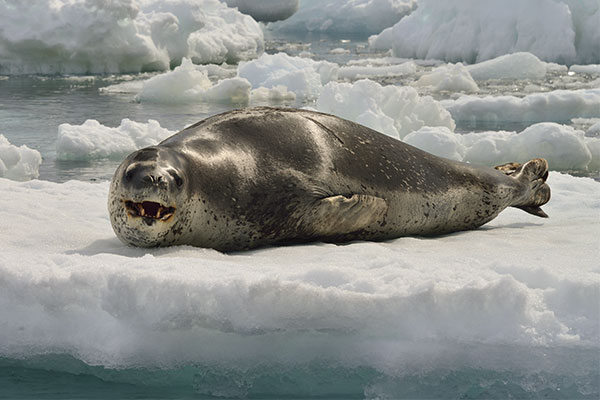 Its reptilian face and taste for penguin confers on it a loathsome reputation, but this intelligent animal has a more varied diet than often suggested, including up to 50% krill, in addition to penguins, fish and other seals. Measuring up to 3.5 metres in length, Leopard Seals are always an impressive sight, and we'll watch for them along the Antarctic Peninsula near landing sites and as we pass ice floes on which they may rest.


Southern Elephant Seal
Weighing upwards of 4,000 kg and measuring up to nearly 6 metres in length, the huge adult male of this species – with its distinctive inflatable proboscis – help confer on this species the title of largest seal in the world! Elephant seals are renowned for their deep-sea diving abilities, having been recorded making dives over 1 km in depth! We should have the opportunity to see these gargantuan creatures along some sandy beaches in the Falklands and South Georgia as the bulls establish harems of the more modestly sized females. We may also see the diminutive youngsters. Martine took this incredible video on her last trip to Antarctica!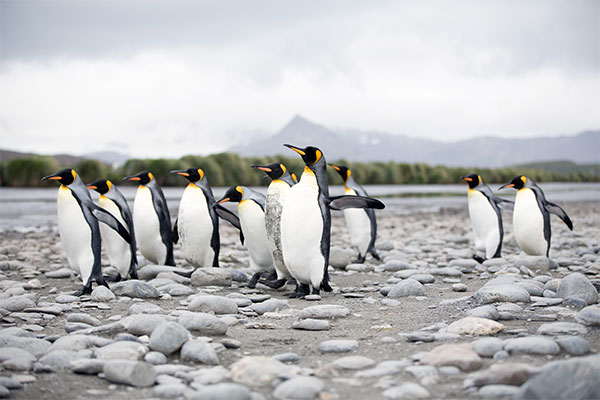 King Penguin
Standing nearly 1 metre in height, this is the second largest extant penguin species and the largest we are likely to see on this voyage. We will see many, notably on South Georgia where tens of thousands of them breed! We may see some of the dashing adults in the early part of their breeding cycle as egg-laying commences. As well, because this species has a 14-month breeding cycle, we will see many large, fluffy brown youngsters that hatched during the previous austral summer.



See these signature species and more in 2022.
View our Antarctica 2022 brochure online now!
Click here.