Below is a reading list from Paula Swart, ace study leader, museum curator, and UBC lecturer.

Her choices cover travels in Tibet, Central Asia, the South Pacific and Jordan, as well as a book about intrepid women travellers.

Pictured above: Paula (in blue) with author Marguerite van Geldermalsen.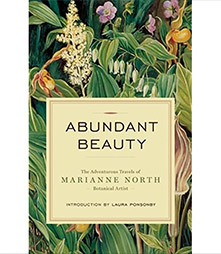 Abundant Beauty: The Adventurous Travels of Marianne North, Botanical Artist,
by Marianne North, 2010
In 1871, Marianne North, a prolific English Victorian biologist and botanical artist, set-forth to travel the world on a quest to paint indigenous plants in their natural habitat. Encouraged by her friend Charles Darwin, North travelled by boat, train, mule, foot and palanquin to every continent except Antarctica. She was notable for her plant discoveries and the creation of her gallery at the Royal Botanic Gardens, Kew.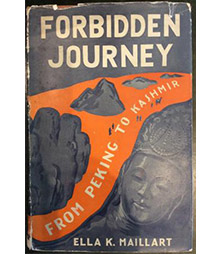 Forbidden Journey
by Ella Maillart, 1937
Forbidden Journey is the awe-inspiring story of Ella Maillart and Peter Fleming's trip from Peking in China to Srinagar in India, crossing hostile deserts and high Himalayan passes.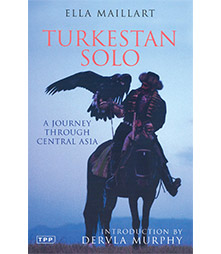 Turkestan Solo: A Journey Through Central Asia,
by Ella Maillart
Ella Maillart travels to Russian Turkestan which the Soviet revolutionaries are attempting to westernize. On horseback, she crosses Kirghizstan as far as the T'ien Shan range (the Celestial Mountains ). She explores Tashkent, Samarkand and Bokhara and travels down the Amu Daria.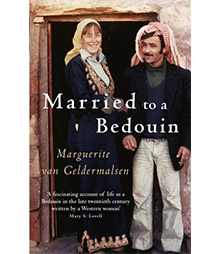 Married to a Bedouin
by Marguerite van Geldermalsen, 2006
This is the story of how a New Zealand-born nurse came to be married to Mohammad Abdallah Othman, a Bedouin souvenir-seller from the ancient city of Petra in Jordan.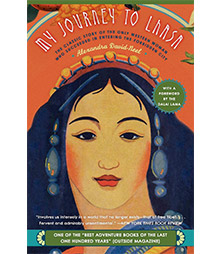 My Journey to Lhasa
by Alexandra David-Neel, 1927
An account of her 1924 visit to Lhasa, Tibet, when it was forbidden to foreigners. David-Néel wrote over 30 books about Eastern religion, philosophy, and her travels, including Magic and Mystery in Tibet which was published in 1929.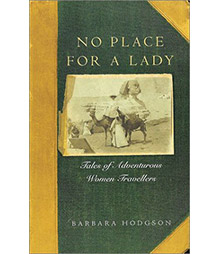 No Place for a Lady: Tales of Adventurous Women Travelers
by Barbara Hodgson, 2002
This book is at a beautifully illustrated exploration of early travel and a spirited celebration of the women who dared to redefine the proper place for a lady. I worked with Barbara on curating an exhibit with the same title at the Vancouver Museum.