Morocco is filled with the world's most stunning scenery, fascination history, and rich culture. It's no surprise that its tapestry of colour and character is used as the backdrop to several critically acclaimed films and television series.
Continue reading for five critically acclaimed movies and television series that were filmed in various regions of Morocco.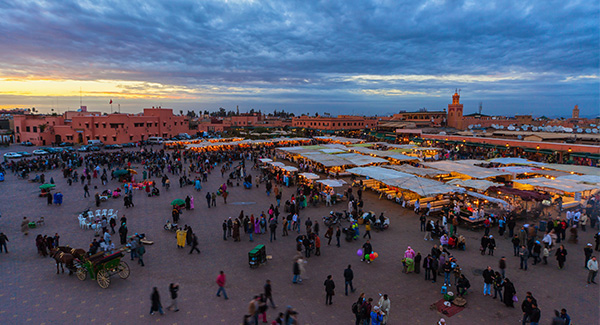 1. 'The Man Who Knew Too Much' (1956)
Alfred Hitchcock's thriller, 'The Man Who Knew Too Much', is an Oscar winner for Best Original Song and is partly filmed in Marrakech. Unlike Hitchcock's 1934 original, which mostly used sets, his 1956 remake utilizes the character and authenticity of living Morocco.
The opening scenes of the film are shot in Jemaâ el Fna, the main square of Marrakech. It is a hypnotizing gathering of storytellers, fire eaters, and food stalls. During the day you are even likely to see snake charmers!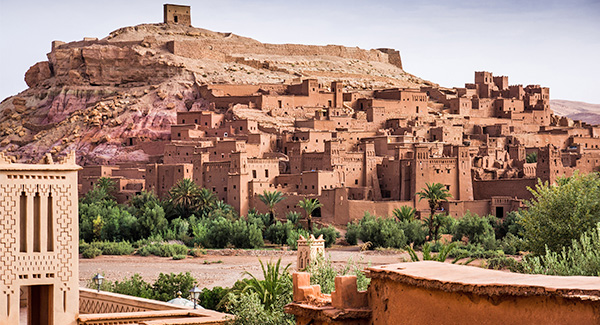 2. 'Lawrence of Arabia' (1962)
'Lawrence of Arabia' is an epic historical bio-pic which paints the life and adventures of an English World War I soldier T.E. Lawrence. It was the recipient of seven academy awards, including best picture and best director.

Several scenes were filmed in the UNESCO World Heritage site of Ait Benhaddou, an intricate structure composed of several small kasbahs and surrounded by a defensive wall. It is a stunning, red mud-brick fortress set upon a backdrop of an arid and barren desert. David Lean was the first director to utilize this spectacular, and now common, filming location.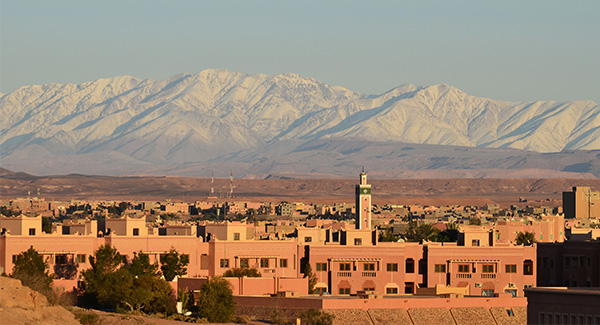 3. 'Game of Thrones' (2011 - Present)
Adapted from George R.R. Martin's acclaimed series 'A Song of Ice and Fire', the television series 'Game of Thrones' has essentially become a classic in its 7 years on air. It has won a record-shattering, 38 Emmy Awards and is sure to receive more. The deadly game of power over the Seven Kingdoms of Westeros, has captivated audiences for seven, soon to be eight, seasons.
Of course, there can be no "authentic" filming locations for a fantasy series, but the Moroccan desert is the next best thing. The Moroccan city of Ouarzazate (pictured above), Ait Benhaddou, and the famous Atlas studios are used as the location of the mythical cities 'Pentos' and 'Yunkai'.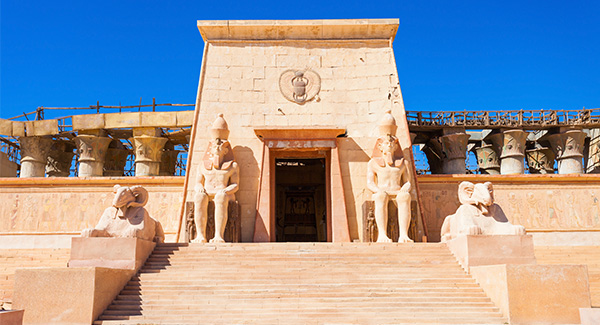 4. 'Babel' (2006)
Starring Bratt Pitt and Cate Blanchett and the recipient of Best Picture at the Oscars, 'Babel', tells the story of four families and their interlocking lives on three different continents; some struggling to survive and others running from the law.

'Babel' is partly filmed at the Atlas Studios in Ouarzazate, where the Pitt and Blanchett's portion of the story takes place. The arid desserts of Morocco help convey feelings of stress and helplessness from Pitt and Blanchett after her character is severely shot.

5. 'Gladiator' (2000)
Directed by the ground breaking Ridley Scott, this 2001 historical epic and tale of revenge won Best Picture at the Oscars, the Golden Globes, and the BAFTA Awards, along with 58 other wins.

Similarly to 'Lawrence of Arabia' and 'Game of Thrones', 'Gladiator' was filmed at Ait Benhaddou. The scene which depicts Maximus (Russell Crowe) being sold as a slave features the stunning fortress in the background.
---
Ready for an adventure of your own?