Each travel experience is unique, with its own set of rich memories. But what if you had to choose a favourite city? Would you choose the romance of Paris, the grandeur of Rome, the energy of New York? Perhaps your special city is Barcelona or Buenos Aires? In June, Travel + Leisure magazine published its annual awards. Thousands of readers voted on the best city in the world to visit, which was … drumroll … Kyoto. Wouldn't you like to see for yourself if they are right? You can with our tour
Everyday Beauty: Art and Culture in Tokyo and Kyoto.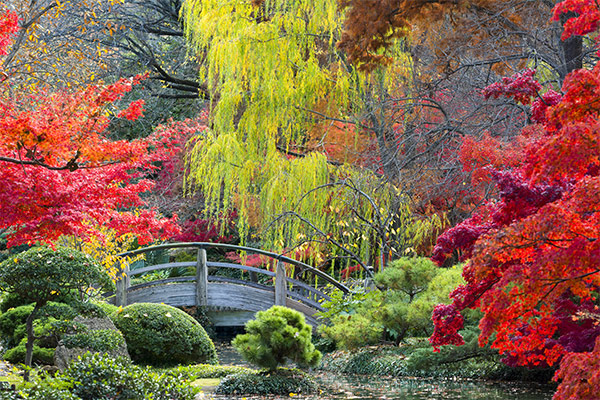 Moon Bridge in a Japanese garden
Why Kyoto? Perhaps it is the
special beauty of the city's 2,000 temples and gardens.
But Florence, Prague, and St. Petersburg are beautiful too. Or is it the fascinating blend of ancient and modern? London and Delhi have that. Welcoming people, tasty food, rich culture—these can be found all over the world. So again, why Kyoto? Could it be the inner journey Kyoto and its Zen-influenced art and culture invite you to take?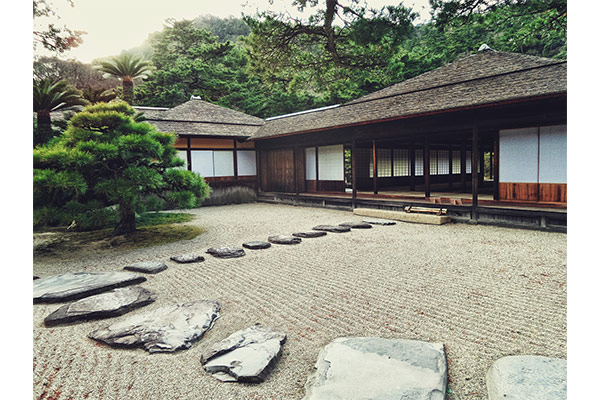 Traditional home with zen garden
Walking through a Zen garden, you are surprised moment after moment as you see over a hundred kinds of moss or rocks emerging from raked gravel like islands in a vast, silent lake. Just as you are surprised by the haiku poets Basho, Busan, and Issa, who distill tremendous vitality into three short lines. On this Travel Pursuit, we will be reading and discussing these poets as well as visiting a selection of world heritage sites: gardens, museums, and temples. We will have a unique opportunity to try the Japanese arts ourselves under the guidance of expert Japanese artisans. We will practice tea ceremony, calligraphy, flower arrangement, and woodblock printing.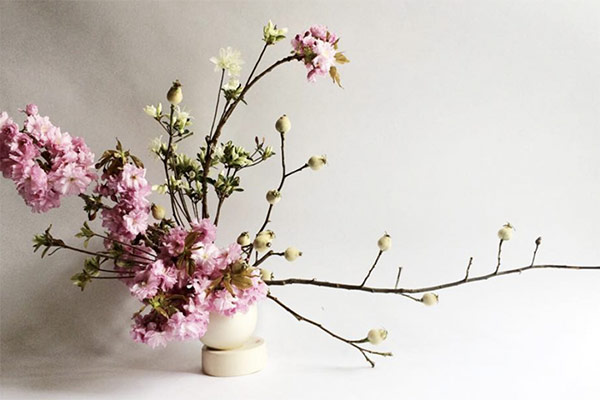 Ikebana, the Japanese art of flower arrangement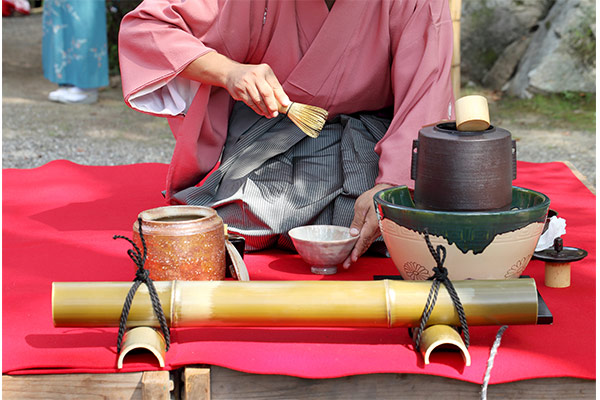 Japanese tea ceremony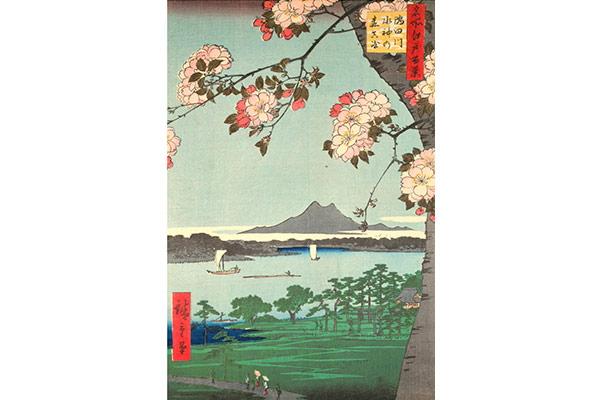 Woodblock print by Hiroshige (1797 - 1858)
Zen encourages stillness and serenity. This resonates for many of us, never more so than now, in our age of instant communication. We can feel bombarded with texts and emails, demands on our time and attention. Perhaps it is only by being still that we can best respond to each other and the world. Pico Iyer thinks so. When he was twenty-nine, Iyer left New York for the contemplation of Kyoto, and he writes movingly about it in
The Lady and the Monk.
In a new book and
TED talk,
The Art of Stillness,
he argues for the restorative power of slowing down and being fully present. Iyer gives an analogy:
It's like our lives are a huge screen or canvas, but we are too close, too caught up in all the details, the thousands of spots of paint or pixels. It is only by stepping back that we can gain the proper perspective.
And from this quiet place we can engage with others in a meaningful way. Central to all Travel Pursuits are the Shared Inquiry discussions. I'm especially looking forward to how we speak and listen as a group after we have been touched by contemplative nature of classical Japan.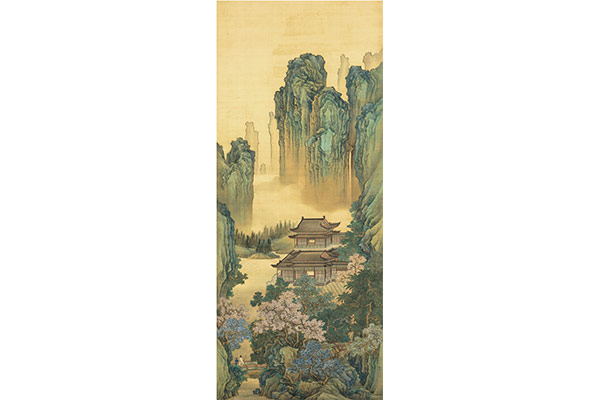 Painting by Tani Buncho (1763 - 1840) made in 1822 (Edo period)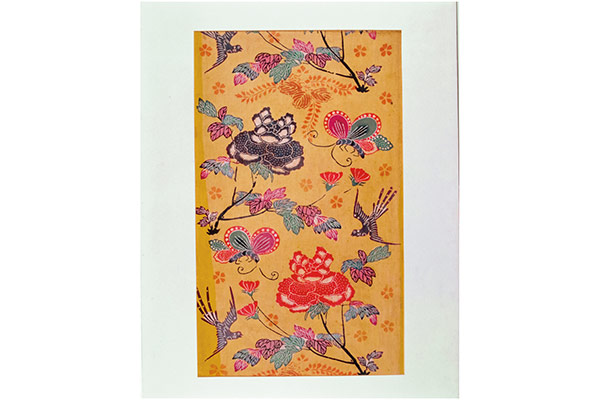 Bingata textile fragment, Second Sho Dynasty, Ryukyu Kingdom 19th century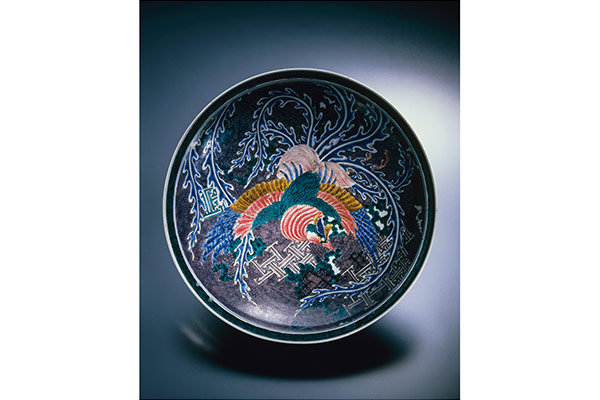 17th century phoenix design in overglaze enamels
Kyoto is the Florence of the East. It is the city that I as a Western artist most want to visit. I can understand why Japanese art had such an important influence on Whistler, Degas, and Van Gogh. If you have any thoughts about Kyoto and our tour, we look forward to hearing from you.
– Sean