Dr. Martyn Obbard
Martyn (Marty) Obbard is an emeritus research scientist and the former resident bear biologist with the Ontario Ministry of Natural Resources, and adjunct professor at Trent University (Peterborough, Ontario). He is a member of the IUCN-Species Survival Committee's Polar Bear Specialist Group and is a former Chair of the Canadian Federal/Provincial/ Territorial Polar Bear Technical Committee. His field work focuses on Polar Bears and Black Bears, and he has published many papers detailing the demographics, genetics, and movements of these species. A seasoned field-naturalist and explorer, Marty is very familiar with the landscapes and wildlife of the boreal forest and tundra. His love of the outdoors and tremendous respect he has for wildlife are obvious to anyone who interacts with him. Dr. Obbard has been featured numerous times on television programs, including the CBC's Rick Mercer Report, which showcased Marty's work with Black Bears in Algonquin Provincial Park.
Click here to see an excerp
t! Like some other leaders, Marty is a member of the Brodie Club, one of Canada's oldest and most prestigious natural history clubs.
Here's what travellers are saying about Marty:
"Very good speaker! He had his points drilled down well and visuals were really good including videos. Very personable as well."
"You can't miss with an expert like Marty Obbard. Very willing to share his vast knowledge of bears."
"Marty was an absolute pleasure to travel with. His vast knowledge of Polar Bears, his easygoing personality and friendliness was much appreciated. Best trip EVER for me, beats all my foreign birding trips."
Upcoming Tours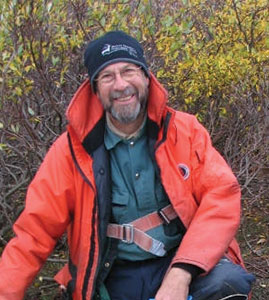 Current Projects
Marty's recent Polar Bear research is focused on those bears living in James Bay, the southernmost continuously occupied area in the Polar Bear range. Bears from the Southern Hudson Bay sub-population spend the winter on the ice of eastern Hudson Bay and James Bay and the ice-free season on land along the Ontario coast from the Manitoba border to the northern reaches of James Bay, the various islands in James Bay and eastern Hudson Bay, and to a lesser extent along the Quebec coast of eastern Hudson Bay.

The number of bears in the sub-population appears to have remained stable at about 950, but their body condition has declined significantly in parallel with declines in the duration of the ice-covered season. The bears now spend a full month longer on land than they did in 1980. Changes to the sea ice regime are happening rapidly in James Bay so it is important to document how this is affecting Polar Bears which are so dependent on sea ice for many aspects of their life history including mating and gaining the energy stores needed for growth, maintenance, reproduction and to survive the ice-free season.
Memorable Moment
Coming soon