Uzbekistan
GEM OF CENTRAL ASIA
This landlocked country – the most populous in central Asia with 29 million residents – is dominated by dry deserts and augmented by foothills and snow-capped mountains. As such, residents are primarily limited to oases where resplendent cities will amaze with their dazzling architecture and traditional cuisine. Three cities – Samarkand, Bukhara and Khiva – have been designated as UNESCO World Heritage sites. Exploring their ancient walls is a trip back to tumultuous times of rule by Alexander the Great or the conquering hordes of Genghis Khan. Iconic mammals such as the Snow Leopard prowl the mountains where few indications of settlement can be found.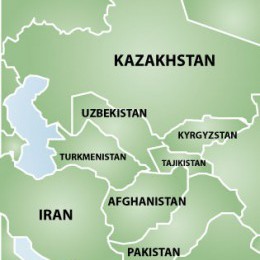 NO UPCOMING TOURS AT THIS TIME
---
BEST TIME TO TRAVEL
Uzbekistan is best visited during spring and autumn (April to May, and September to early November).
---
GOOD TO KNOW
Uzbeks believe that turning bread upside down will bring you bad luck!
---
SIGNATURE MOMENTS
Learn to make the signature 'plov'
Visit private ceramic studios
Ride on Central Asia's first metro
---
BE SURE TO TRY
• Plov
• Shashlik
• Lagman (Soup)

---
RECOMMENDED READING
The Railway
by Hamid Ismailov
Life In A Muslim Uzbek Village: Cotton Farming After Communism
by
Cscaby Russell Zanca
Uzbekistan's New Face
by S. Frederick Starr, Svante E. Cornell.