Galapagos Islands
Jan 22 - Feb 01, 2024
11 days | Ecuador | alumni UBC Travel Club
This tour is presented by the alumni UBC Travel Club. All are welcome!
Considered by many to be the archetypal 'living laboratory' of evolution, the Galapagos Islands have a natural appeal for ardent travellers. On this exclusive voyage of discovery aboard our exclusively chartered 16-passenger yacht, you can explore these magical islands that inspired Charles Darwin and generations since.
This full eight-day cruise ensures we visit several islands and have the opportunity for a fulfilling experience of the landscapes and habitats which, while perhaps desolate at first sight, are home to a wonderfully strange and abundant wildlife.
Your study leader and your onboard Galapagos naturalist guide will lead daily island walks on on-board discussions that put everything into context. And what is so special about the Galapagos experience is that the wildlife here acts as though humans are nothing more than a passing interest, allowing us to observe them up close. Undisturbed by our nearness, they engage in intriguing courtship displays, groom one another, forage, and nurture their young. We'll skirt past nesting boobies, giant tortoises grazing in the lush highlands and dinosaur-like iguanas sunning themselves on black lava shores. While we swim or snorkel, tiny Galapagos Penguins and playful sea lions dart by us through the waters like torpedoes.
There is simply no place in the world quite like the Galapagos Islands!

Please click 'Download Itinerary' to get your name on the list and be the first to receive the Detailed Itinerary.
What's included: Coming soon
"The Galapagos Islands inspire you to think differently about the world." - Quest Traveller
"A fantastic experience, saw unique ecosystems, learned a lot, trip of a lifetime and we made some new friends" - Jeff. A
Ship Information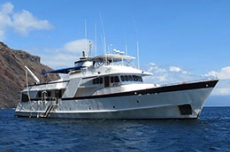 We charter the M/Y Beluga exclusively for our group. This steel-hulled motor yacht is 33.5 metres long, accommodating 14 passengers and 8 crew. She travels at a speed of 12 knots, allowing us to get to 8 islands comfortably during our 8-day expedition cruise. She is well-appointed with comfortable private cabins and ample lounge and observation deck space.
Your Tour Leader

Chris Harley is a professor in the Zoology Department and in the Institute for the Oceans and Fisheries at UBC. He studies the forces that create ecological patterns in space and time in coastal ecosystems. Chris is particularly interested in how species interact with one another and respond to temperature, ocean acidification, and other challenges in their environment.
Or call 1-800-387-1483 with any questions or to reserve your spot!
Tour Cost (per person):
Coming soon
Group Size:
12 - 14 participants
What's included: Coming soon
View More Trips In...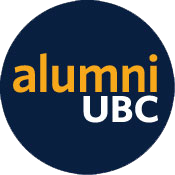 alumni UBC Travel Club