Buenos Aires, Mendoza & Salta: Your Way
Choose your dates
10 days | Argentina | Private Journeys
You'll begin in Buenos Aires, touring the cosmopolitan city with its diverse, traditional neighbourhoods. Argentina's hedonistic capital has a buzz all its own, a heady juxtaposition of faded elegance and edgy modernity. From the capital, you'll fly west to Mendoza. You'll get into the mix of high end wines and outback dude ranch as you continue your trip with your private wine guide.Then it's off to Salta to find stunning mountain vistas, canyons that change colour when the sunlight hits, incredibly lush cloud forests and the vast emptiness of the Andean salt pans against technicolour skies. Here you'll walk under the ochre-coloured arches of the Quebrada de Cafayate and travel the dramatic road over the rippling Obispo Mountains that peaks among the condors and giant cacti of Los Cardones National Park. With a little more time available, consider extending your trip to Iguassu Falls, a short flight away. Take the wonderful network of spray-drenched walkways through dense tropical jungle and alongside the falls for the best close up experience.
Itinerary at a Glance
| | |
| --- | --- |
| Day | Activity |
| 1 | Arrive in Buenos Aires |
| 2 | Explore the charming cobbled alleys and colonial architecture of "the Paris of South America": Buenos Aires |
| 3 | Discover the impressive collections of Latin American art in Buenos Aires |
| 4 | Fly to Mendoza, at the foot of the Andes, and become introduced to its historic heritage |
| 5 | Drive to visit two wineries in Mendoza and admire the extensive vinyards |
| 6 | Enjoy the morning and afternoon in the wine growing area of Lujan de Cuyo |
| 7 | Fly to Salta and tour the High Mountain Archeological Museum |
| 8 | Visit the Humahuaca Canyon, to the tiny village of Purmamarca |
| 9 | Tour the Cafayate and Calchaqui Valleys, one of the driest in in Salta |
| 10 | Depart Salta |
Download Itinerary
Or call 1-800-387-1483 with any questions or to reserve your spot!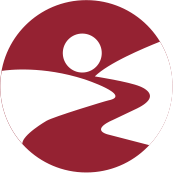 Tour Cost (per person):
From US$3995 per person (based on 2 people traveling)
View More Trips In...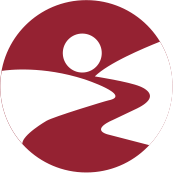 Private Journeys
You may Also be interested in...